Last Sunday, after taking my son to the barber shop for a much-needed haircut and after buying his birthday invitations for his classmates, we went to Red Ribbon to have light snacks which turned out to be our lunch. He said he wanted to eat cake and pasta, so I ordered two pasta-cake combo for the two of us: Carbonara with a slice of Ultimate Chocolate Cake and Palabok with a slice of Dulce de Leche Cake.
Carbonara with a Slice of Ultimate Chocolate Cake (Php160.00)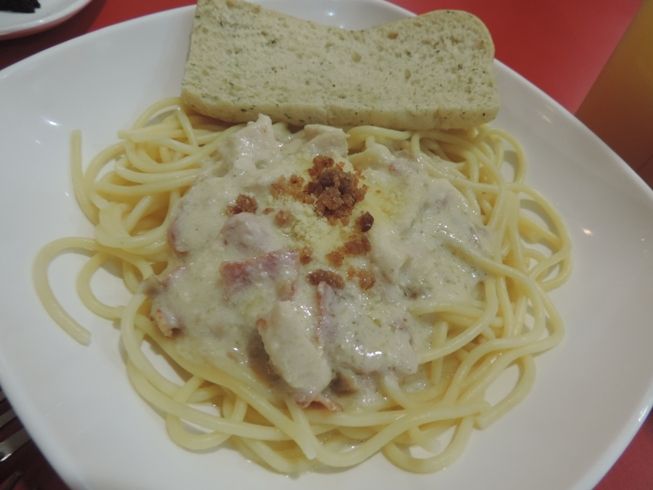 This is spaghetti with ham and chicken in carbonara sauce. We're used to having "creamy" carbonara sauce; this one's milky, but it's delicious nonetheless. The little boy liked it a lot.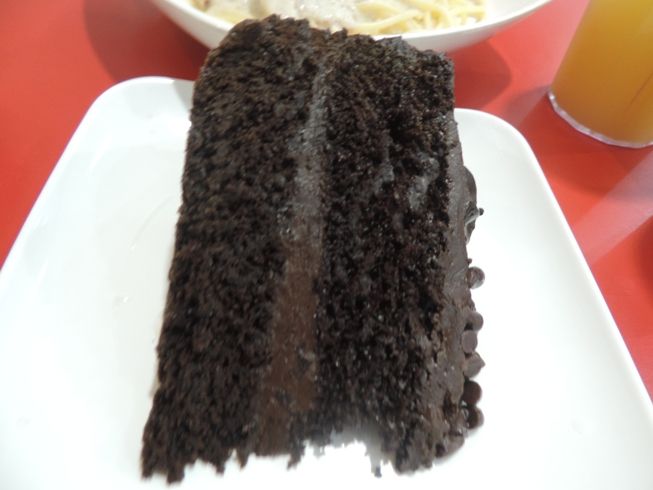 This rich and moist chocolate cake was exactly what my son wanted. It's pure chocolate goodness from the outside to the inside.
Palabok with a Slice of Dulce de Leche Cake (Php135.00)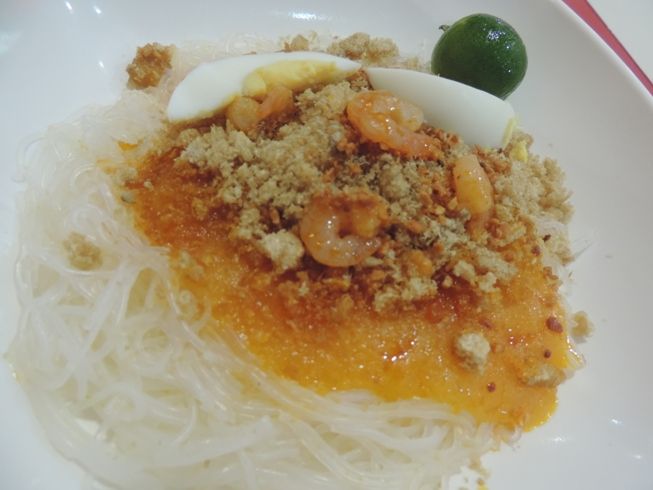 The serving of shrimp, pork chicharon bits and hard-boiled eggs were just enough to satisfy my craving for palabok on a gloomy Sunday. I wish the palabok sauce was thicker, though, for a more satisfying treat.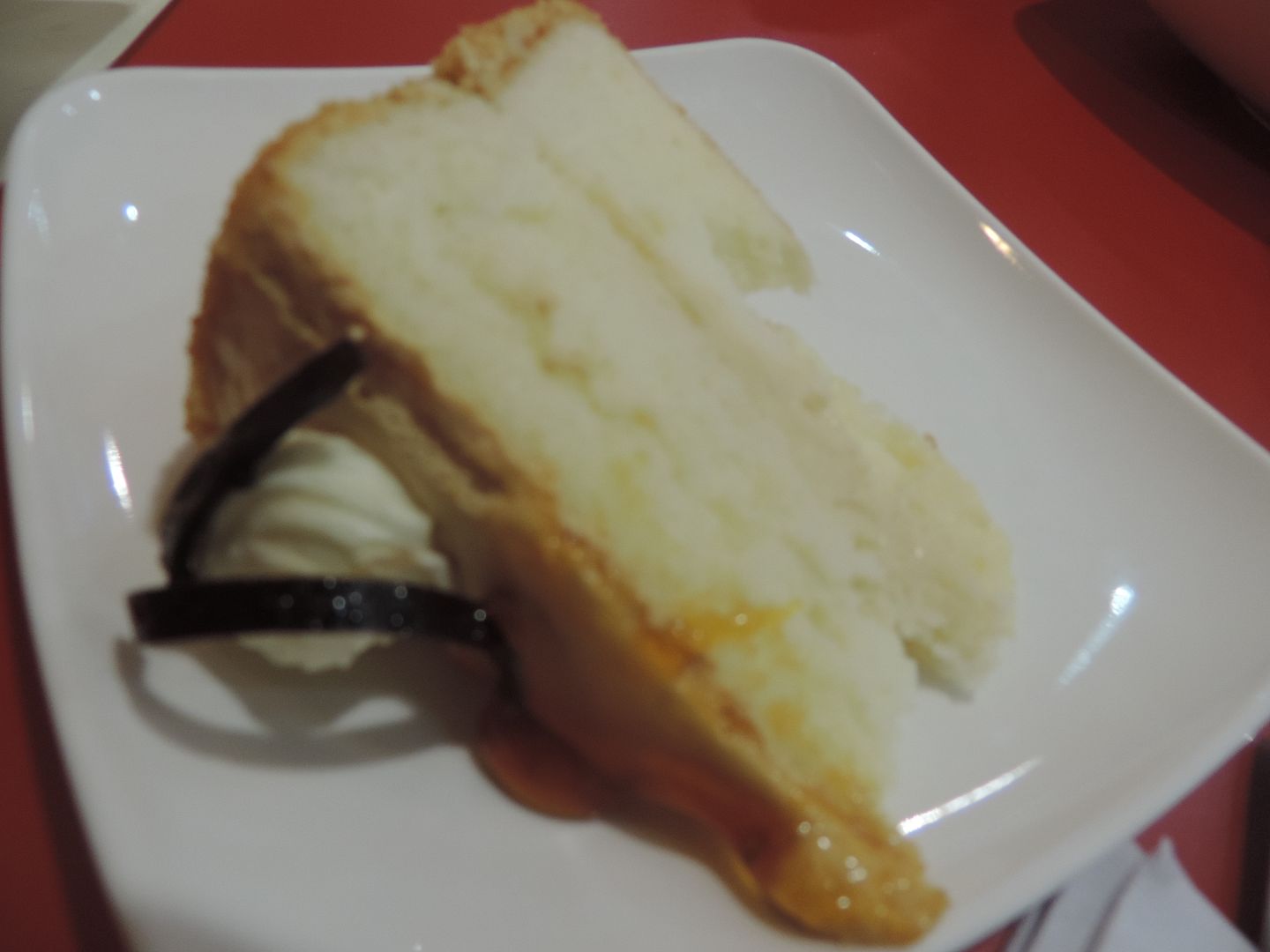 Too much of this soft chiffon cake with custard cream filling and caramel icing is sinful, but a small slice like this won't hurt, right?
And there goes our Red Ribbon story. What about you? What Red Ribbon delights do you fancy?
Red Ribbon
3rd Level, Robinsons Galleria
Quezon City