Kare-Kare is one of our favorite Filipino dishes. Once in a while, I cook Kare-Kare at home using Mama Sita's Peanut Sauce Mix, but whenever we miss this dish, we make sure we order it in some of our favorite restaurants, like the Floating Island Restaurant at Makati Medical Center.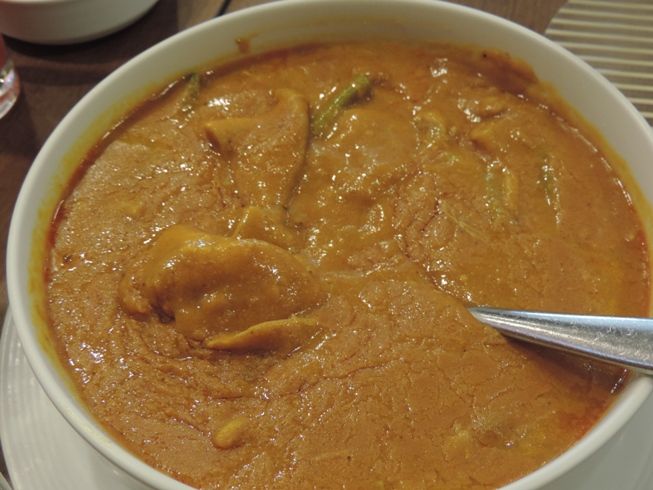 Kare-Kare from Floating Island Restaurant, Php450.00
We had this Kare-Kare last month. It was only hubby and me who shared this Kare-Kare because our son wanted French fries. What we liked about this Kare-Kare was that it had generous servings of meat which were really tender and crunchy veggies. It was also served with delicious
bagoong
(shrimp paste), perfectly complementing this under-seasoned Kare-Kare.
Between under-seasoned and seasoned Kare-Kare, I prefer the latter. I personally like seasoned Kare-Kare because it's already good on its own even without the bagoong. What about you? How do you like your Kare-Kare: seasoned or under-seasoned?