A journey of delightful discoveries awaits everyone at Discovery Suites' Restaurant 5 as they feature various Asian flavors in their daily Pan-Asian lunch buffet.
Cucumber Vegetable Salad
For only Php895+ per person, the Pan-Asian lunch buffet is a diner's passport to the culinary Orient Express, allowing one to savor and relish Asia Pacific's most legendary flavors.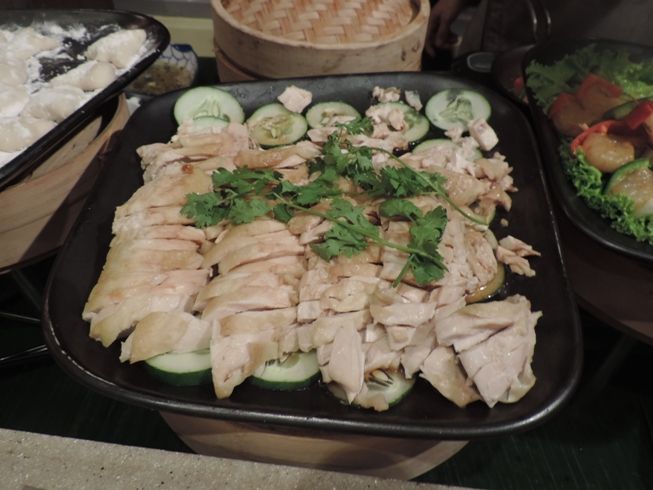 Satay and Hainanese Chicken
Discovery Suites' new
Executive Chef Luis J. Chikiamco
makes the best of Pan-Asian cuisine available to everyone 7 days a week from 12noon to 2:30pm.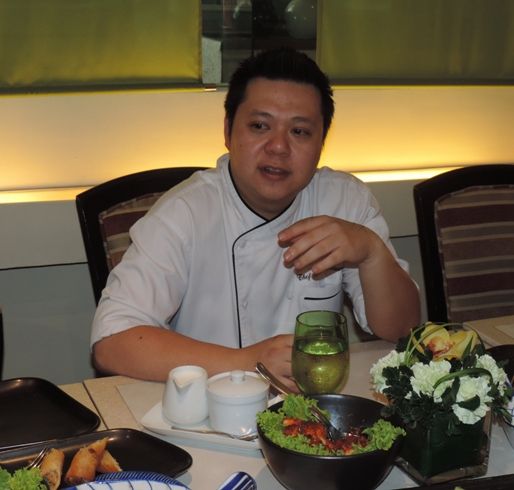 Discovery Suites' Executive Chef Luis J. Chikiamco
Restaurant 5 offers a rotating series of daily themed lunch buffets: Korea on Mondays, Vietnam on Tuesdays, Philippines on Wednesdays, Thailand on Thursdays, Singapore on Fridays, China on Saturdays and Philippines again on Sundays.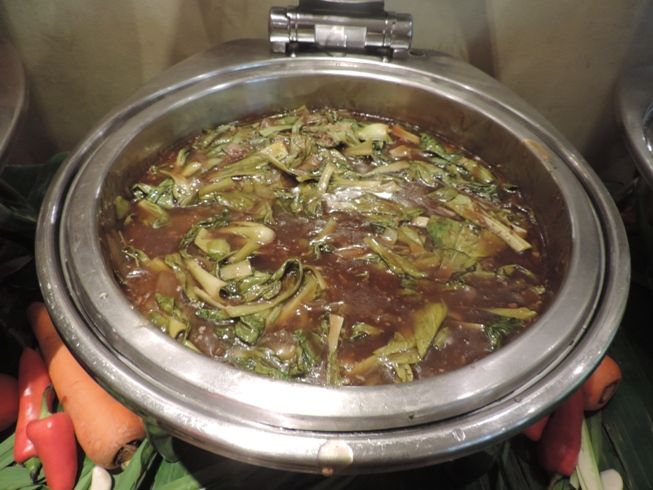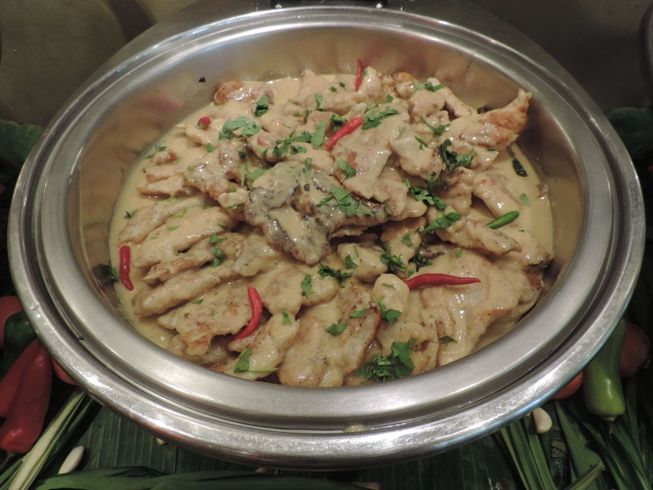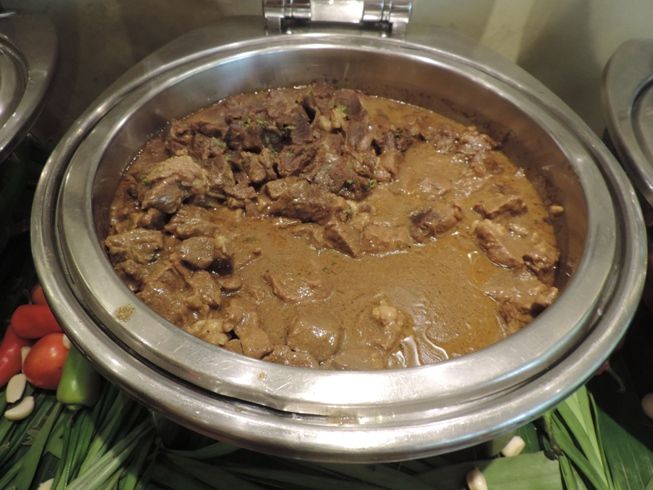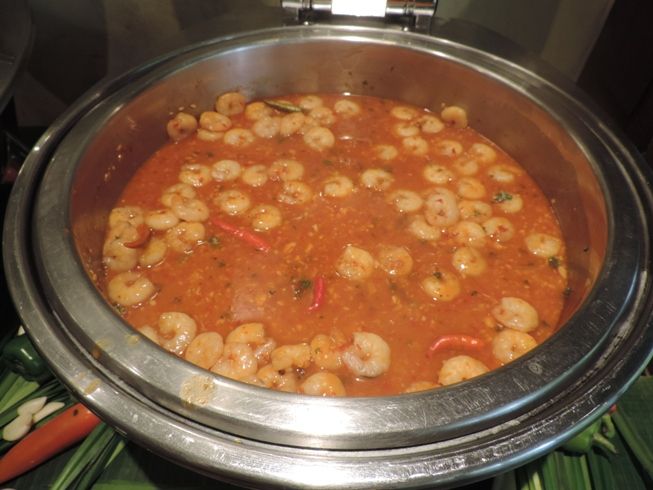 Clockwise: Biryani Rice, Steamed Bok Choy, Beef Rendang, Chili Shrimp, Char Kway Teow and Curry Fish Fillet
My son and I, together with other select guests, were able to experience Restaurant 5's Singaporean lunch buffet last Friday, and we really enjoyed it. In particular, I liked their Curry Fish Fillet, Peking Style Fried Chicken, Char Siu Pork and Crispy Pork Belly.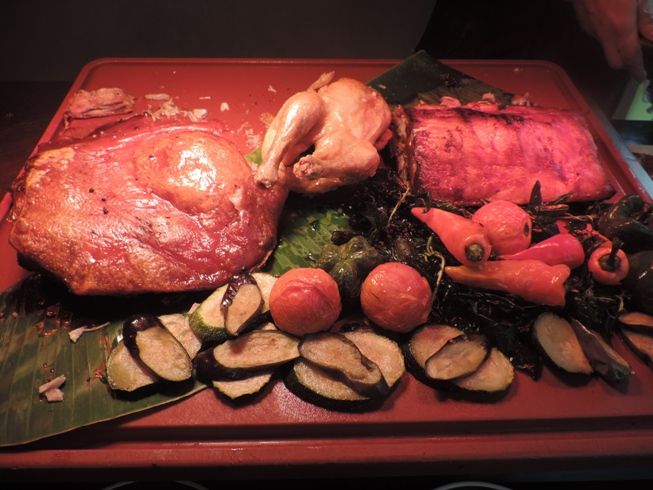 From left to right: Crispy Pork Belly, Peking Style Fried Chicken and Char Siu Pork
Aside from the exciting and delicious Singaporean treats we've had, a sumptuous bowl of Pinakbet with Bagnet (a famous Filipino dish) was also served on our table, and boy, it was one of the best-tasting pinakbets I've had!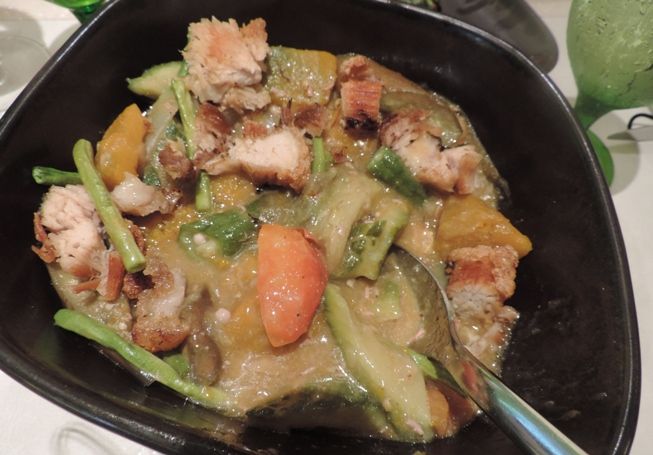 Yummy Pinakbet with Bagnet!
And then there were desserts! The dessert station was laden with fresh-cut tropical fruits, like pineapple, watermelon, melon and papaya. There were coconut pancakes, caramel cakes and sweet corn puddings, too.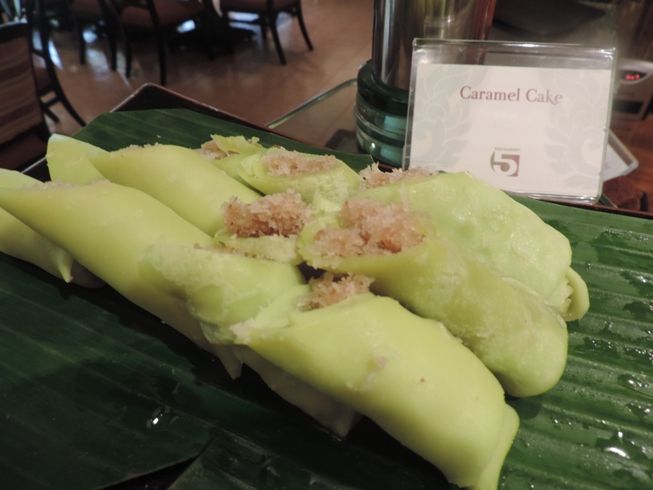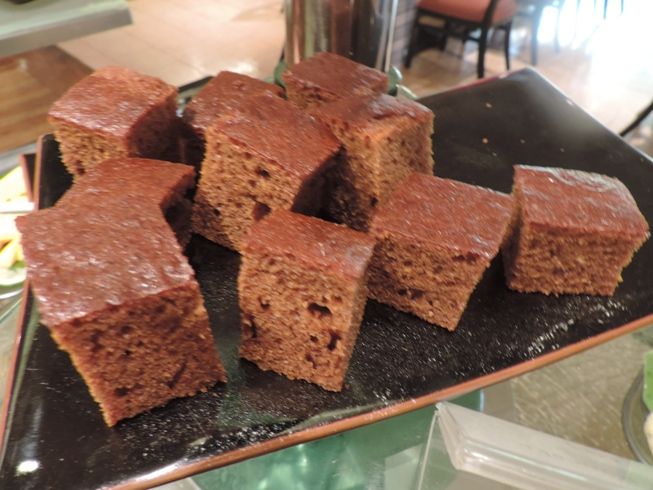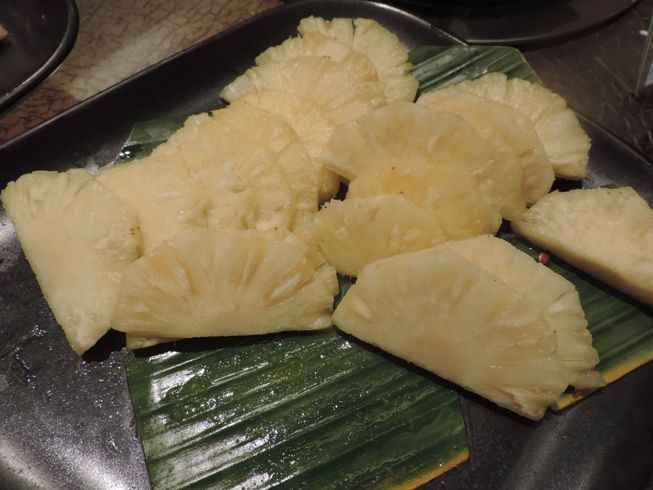 Caramel Cake, Sweet Corn Pudding, Melon, Pineapple, Watermelon, Coconut Pancake
Restaurant 5 is a popular lunch destination for executives working in the Ortigas Business District and a favorite casual dining spot for those wishing to spend time with family and friends. It is located on the 5th floor of Discovery Suites.
Refreshing Lychee Iced Tea!
For inquiries and reservations, you may contact Discovery Suites at (+63 2) 719-8888, email fbds@discovery.com.ph or visit
www.discoveryhotels-resorts.com
.