We went to Quezon Memorial Circle last November 2 to allow our son to rent and ride a bike. Before we went home, we decided to have our afternoon snacks at Serye Café Filipino and ordered the following: Pancit Luglog, Vigan Longganisa Bolognese, Goto Arroz Caldo and Dinuguan at Puto.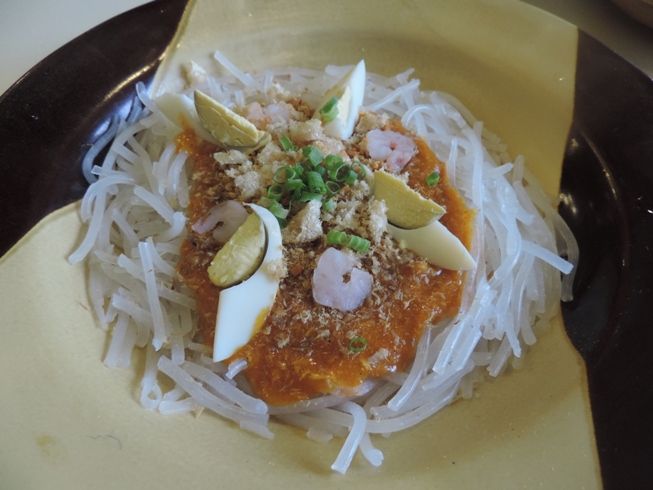 Pancit Luglog, Php195.00
This
Pancit Luglog
was four our new house companion, but before she could have it, I made sure I got some from her plate for sampling. The rice noodles were firm and chewy, the shrimp sauce was tasty, and it had generous toppings of shrimps, eggs and pork cracklings.
Vigan Longganisa Bolognese (Solo), Php225.00
We ordered this
Vigan Longganisa Bolognese
for our son. He at some of it and gave the rest to me. I guess he still needs to get used to the taste of Vigan Longganisa. It was fine with me, though.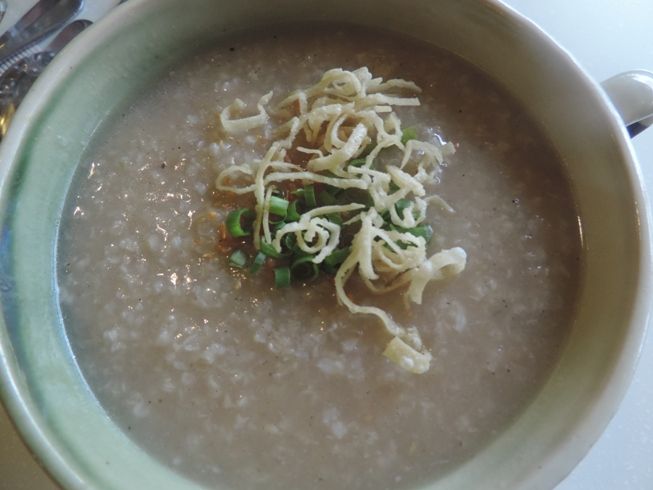 Goto Arroz Caldo, Php170.00
This
Goto Arroz Caldo
is one of their best-selling dishes. It's rice porridge with beef tripe simmered in beef stock. It was served hot, and the beef tripe was really tender. It tasted a bit bland, though, but that was instantly fixed with a dash of fish sauce.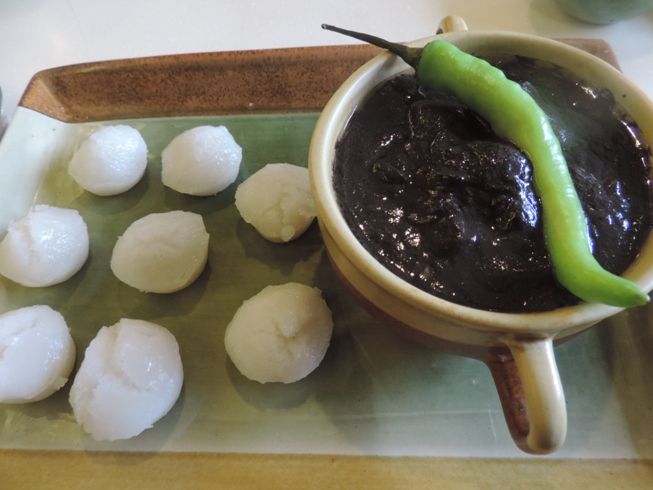 Dinuguan at Puto, Php235.00
Hubby really liked this
Dinuguan at Puto
! He said the dinuguan was seasoned perfectly. He ate this and the 8 small, soft puto (rice cakes) with gusto.
Have you tried Serye Café Filipino? What's your favorite food item on their menu?
Serye Café Filipino
Elliptical Road Corner East Avenue
Quezon Memorial Circle
Quezon City