We had lunch at Amici in SM Megamall two weeks ago and ordered items we haven't tried before, like Blue Cheese & Honey Pizza, Linguine al Salmone Cremoso and Pistaccio Cioccolato.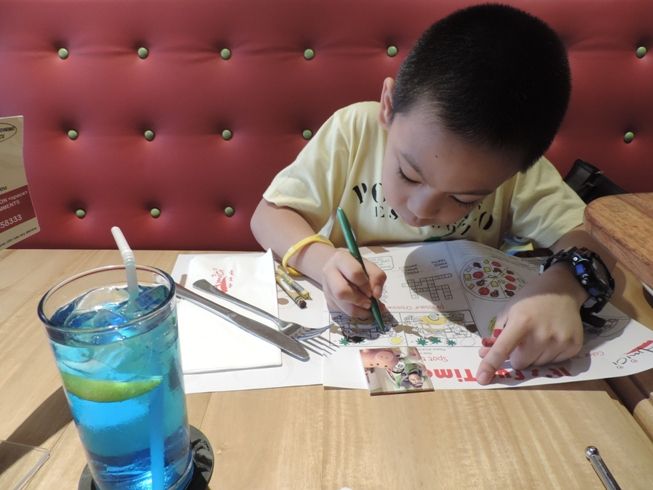 While waiting for our order, our 7-year-old son was given an activity placemat and crayons. Our food server said if he finished coloring the pizza, spotting the difference between two pictures and answering the puzzle on the placemat that he'd get a scoop of gelato (Italian ice cream) for free, and he gladly obliged. He'd do anything for ice cream! Lol!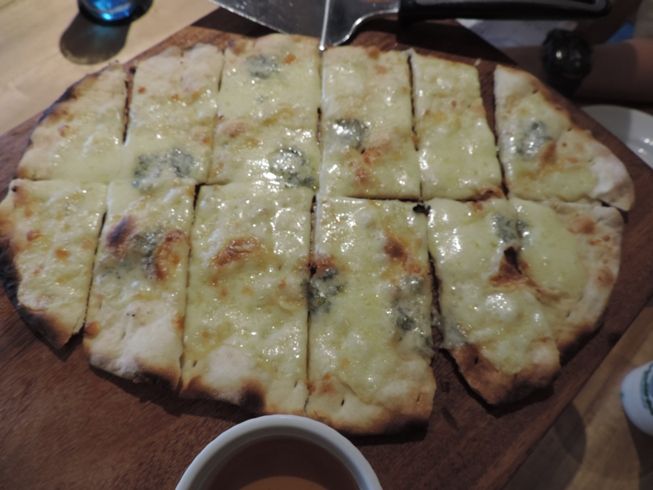 Blue Cheese & Honey, Php295.00
The combination of
Blue Cheese & Honey
pizza is quite intriguing, and we wanted to know what it tastes like. When eaten on its own, the Blue Cheese pizza is salty, but a drizzle of sweet honey made all the difference. The now sweet, salty and cheesy pizza became more exciting to eat.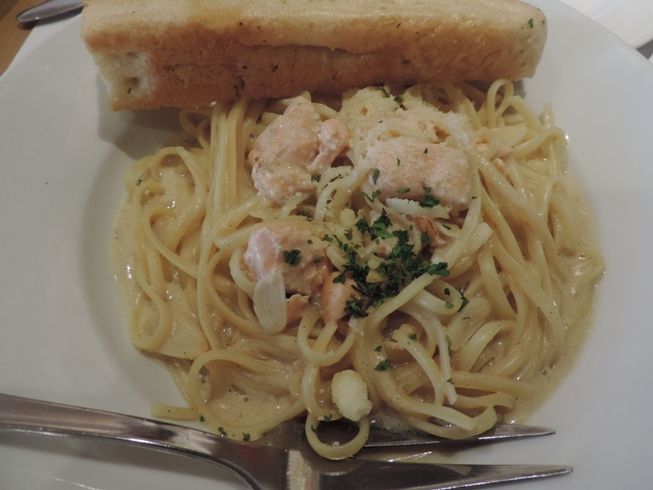 Linguine al Salmone Cremoso, Php318.00
The
Linguine al Salmone Cremoso
was delicioso! It's linguine pasta in creamy white sauce with salmon and a hint of lemon.
Pistaccio Cioccolato, Php105.00
Pistaccio Cioccolato
is pistachio-filled chocolate-flavored cake topped with deep dark chocolate. Hubby liked it because it's not overwhelmingly sweet. Our son only ate a little of it, however, because he already had his fill of sweets with his free gelato, while I was too full to even bother to have desserts.
We'd love to try other food offerings of Amici on our next visit.
Amici
3/F SM Megamall
Mandaluyong City