It was our first time to eat at Boqueria Restaurante Chocolateria in SM Megamall last Sunday, and because there's just the three of us, we didn't order much. We only had Chicharones and Cocido Madrileño.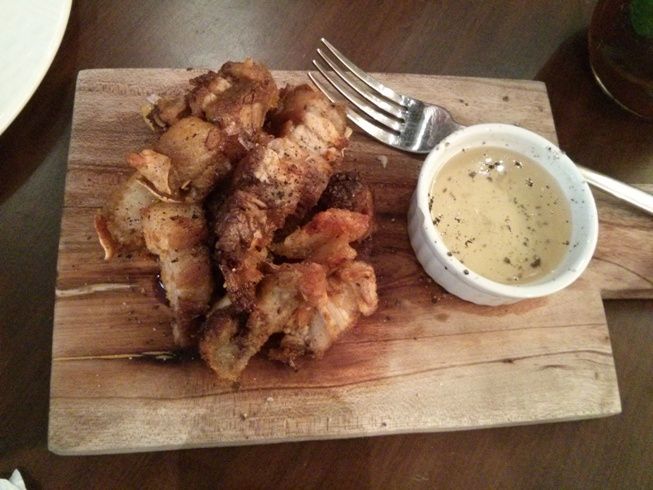 Chicharones, Php198.00
All three of us gave the
Chicharones
our stamp of approval for its texture and taste. It's crispy outside but tender and juicy inside. It already tasted good on its own but when dipped in white vinegar, it became even more delightful. Our son liked it very much that he was actually requesting for another plate of this sumptuous but sinful appetizer. Lol!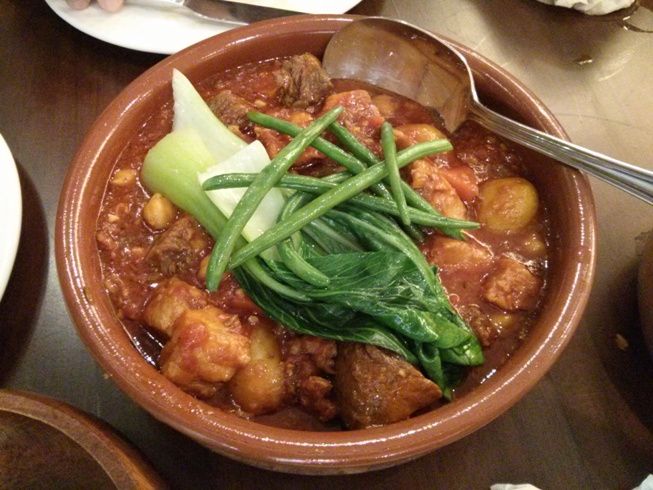 Cocido Madrileño, Php438
I had to search online to know what Cocido Madrileño is. I learned that it's a traditional chickpea-based stew from Spain. Because it's a chickpea-based dish, one should expect a lot of chickpeas in it, but what I liked about Boqueria's
Cocido Madrileño
is that it's not loaded with chickpeas, but instead included other vegetables in the mix, like French beans, bok choy, potatoes and carrots, plus there's a lot of meat! It had 3 kinds of meat in fact: pork, chicken and beef. The beef was what we liked most! It was nice, and it wasn't too pricey considering that the serving was actually good for 3 or 4 persons.
Mint Iced Tea (Php88.00) and Apple Iced Tea (Php68.00)
This was actually our first time to be served drinks in jars. I had
Mint Iced Tea
, and Justin had
Apple Iced Tea
. You can differentiate the two drinks by what you'll see mixed with the iced teas, mint leaves inside my jar and a slice of apple for Justin's. Both drinks were quite refreshing, by the way.
We didn't get to try their Churros, but we will surely order that next time.
Boqueria Restaurante Chocolateria
3rd Level, Mega Fashion Hall
SM Megamall
Mandaluyong City