After an hour of play at Timezone in SM Megamall, we then proceeded to Buffalo's Wings N' Things to have our early dinner.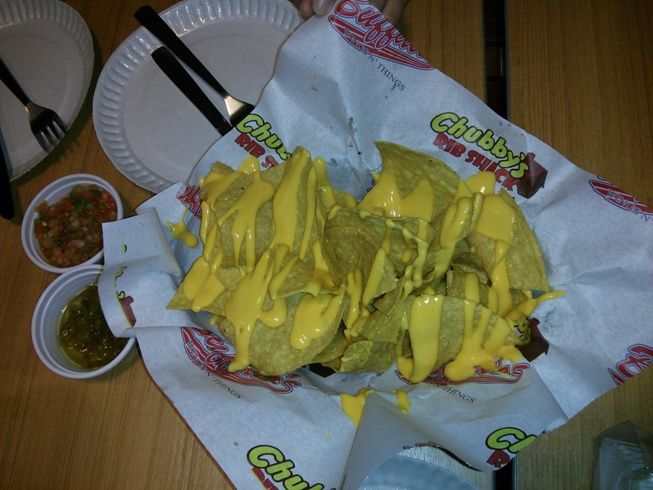 Nachos with Jalapeño Cheese Sauce, Php129.00
We started off with
Nachos Jalapeño Cheese Sauce
with fresh tomato salsa and jalapeño dips. Our 7-year-old son nibbled these fresh, crunchy and cheesy tortilla chips with gusto minus the dips, while hubby and I enjoyed our nachos with a combination of both dips.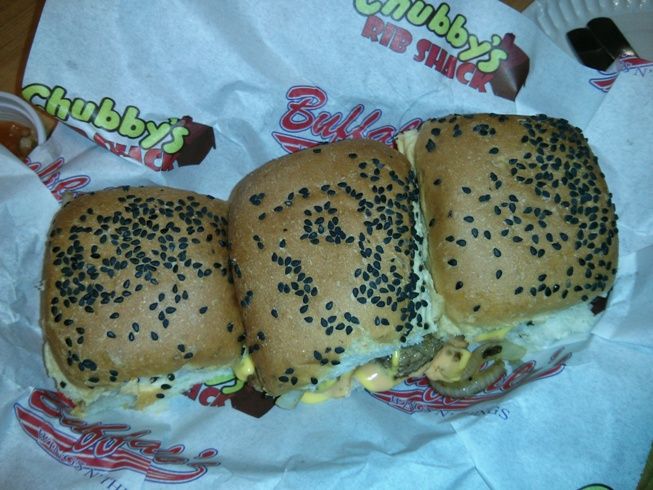 Buffalo Cheeseburger, Php169.00
The
Buffalo Cheeseburger
was actually intended for our son, too. It consisted of three mini burgers with grilled onions and cheese sauce on sesame seed buns. The burger patties were thick and meaty, but Justin only took a few bites because of the slightly spicy dressing which hubby liked.
1-Pound Champion Buffalo Wings, Php279.00 and NY Dirty Rice, Php39.00/serving
Of course, we had to try their specialty,
Champion Buffalo Wings
. These are seasoned chicken wings tossed in signature sauces. We opted for two different sauces for our buffalo wings: NY Finest Sauce and Garlic Parmesan Sauce. We paired our buffalo wings with
NY Dirty Rice
, which was flavorful but not cloying.
Champion Buffalo Wings in NY Finest Sauce
If you prefer a slightly spicy sauce like hubby, then I suggest you request for the
NY Finest Sauce
.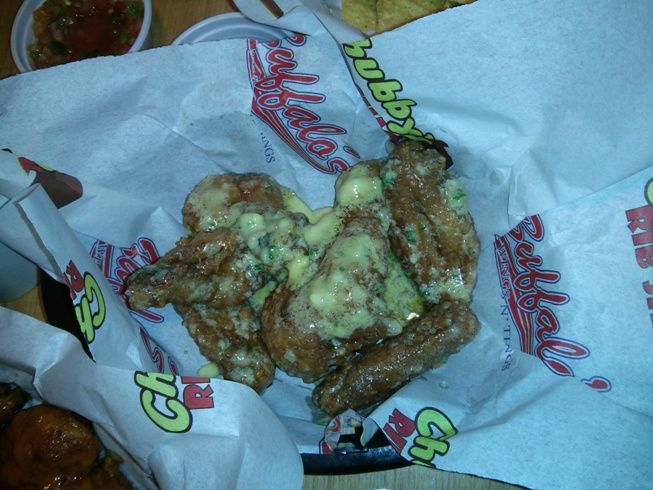 Champion Buffalo Wings in Garlic Parmesan Sauce
If you prefer buttery, garlicky and cheesy sauce for your Champion Buffalo Wings, then I recommend the
Garlic Parmesan Sauce
.
While eating, we saw a lot of Chubby's Rib Shack logo in our food baskets. That prompted me to ask one of the waiting staff if there's a connection between the two restaurants, and he said, they have the same owners. We tried Chubby's Rib Shack near Makati Medical Center last year, and we also had a delightful time there.
Buffalo's Wings N' Things
Lower Ground Floor, Building A
SM Megamall
Mandaluyong City