There's a small restaurant that recently opened at the ground floor of the condominium where we live. It's called Ms. Pat Café. We've eaten here more than once, and I was meaning to blog about our first food trip there if only our food pictures were not accidentally deleted by our ever-curious 7-year-old son who was tinkering with my cell phone at that time. It turned out to be a blessing in disguise because we had a reason to visit the place again. We used hubby's cell phone this time to take photos of what we had for dinner.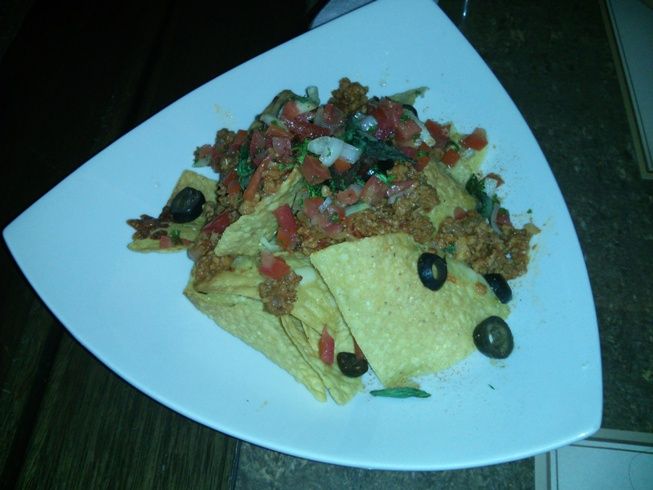 Ms. Pat Nachos, Php170.00
We couldn't help but rave about
Ms. Pat Nachos
. It actually looked simple with its basic ingredients (nacho chips, ground beef, melted mozzarella, tomato salsa, sliced black olives), but it tasted divine. We attributed this mainly to the ground beef, which was seasoned to our liking.
Spaghetti Bolognese, Php160.00
This
Spaghetti Bolognese
was for our son. He liked it the first time we ordered it for him, so we placed a repeat order. He wasn't able to finish the entire plate this time because he wasn't really very hungry.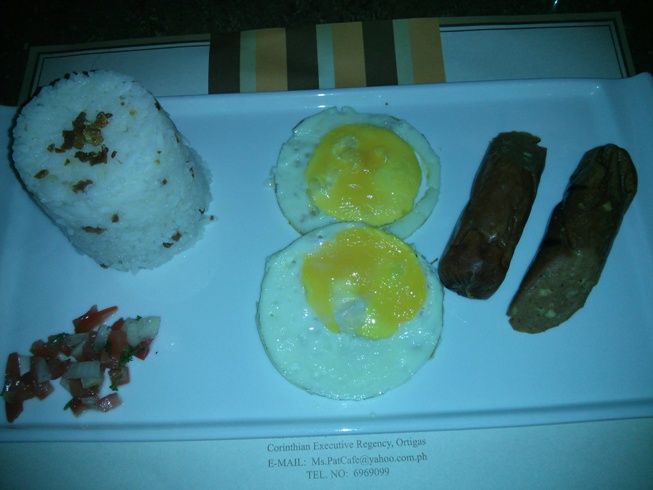 Sausage, Php120.00
Hubby chose to have
Sausage
, one of their all-day breakfast meals which came with two sunny-side up eggs, sausage, fresh tomato salsa and garlic fried rice. He said it was okay.
Lemon Herb Fish Fillet, Php150.00
You guessed it right! This Lemon Herb Fish Fillet was for me. I loved the presentation, the huge serving size and its rich herb flavor.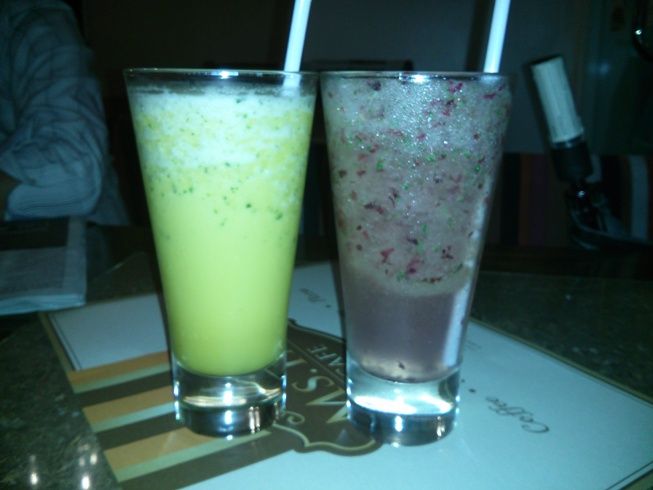 Orange and Lemon Juice (Php75.00) and Grape Mint Juice (Php75.00)
We also tried two blended fruit drinks from their list of Coolers:
Orange and Lemon Juice
and
Grape Mint Juice
. We enjoyed them, too! They're both refreshing and reasonably priced.
Ms. Pat Café
Ground Floor, Unit G125
Corinthian Executive Regency
Ortigas Avenue, Pasig City
Email: Ms.PatCafe@yahoo.com.ph
Telephone No.: 696-9099