We had late dinner at Heaven and Eggs at Glorietta 4 last March 30 and ordered the following: Angus Beef Tapa, Pan-seared Dory with Mango Sauce, and Fish 'N Chips.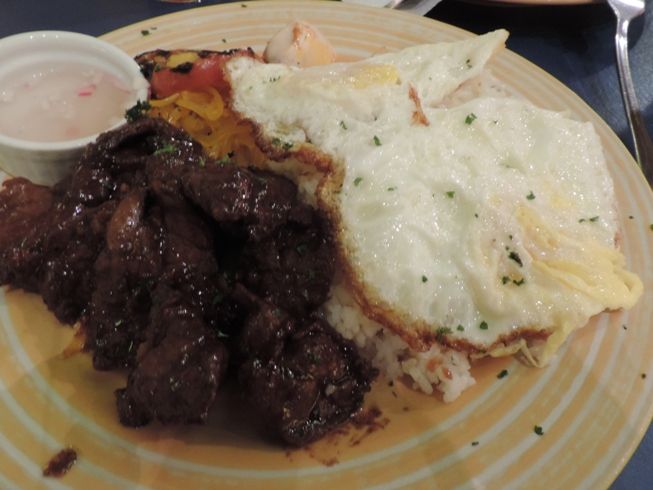 Angus Beef Tapa, Php390.00
This
Angus Beef Tapa
was hubby's order. It consisted of marinated Black Angus beef, two eggs (scrambled or sunny-side up), grilled tomato, lettuce, homemade
atchara
(pickled green papaya) and garlic rice. Because the serving was huge, I was able to try most of what's on hubby's plate. The beef was undoubtedly tender and had a hint of sweetness. Hubby enjoyed it a lot. I, on the other hand, really liked the
atchara
; it was good, not too sweet nor too sour, just the perfect blend.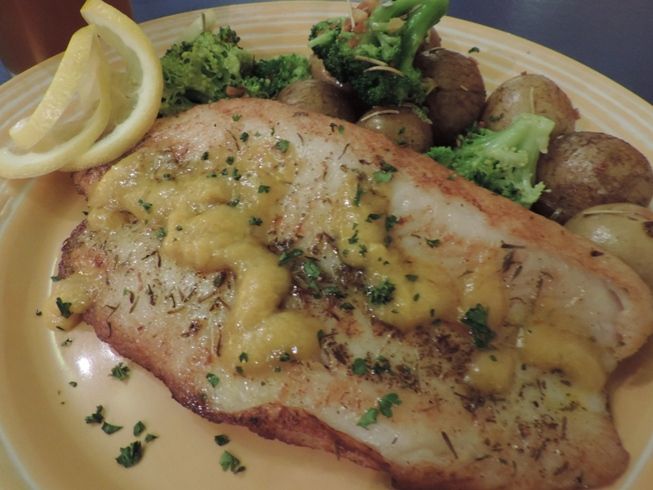 Pan-seared Dory with Mango Sauce, Php310.00
I love anything with mango sauce, which is why I ordered this
Pan-seared Dory with Mango Sauce
. It was served with broccoli and baby potatoes. The veggies were well-seasoned and cooked just right. The fish, though, was way too salty, so I wasn't able to finish it.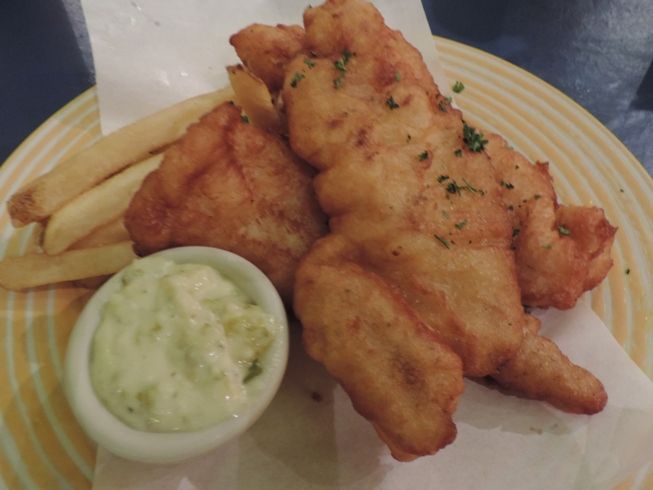 Fish 'N Chips, Php299.00
The
Fish 'N Chips
were for our son who was more interested in playing iPad games than eating his food. As expected, he ate only a few French fries. I tried his fish fillet and found out that it was salty, too, like my Pan-seared Dory. We let our server know about this, and he actually offered to have our orders changed, but we politely declined because it was already getting late.
Despite the saltiness of our cream dory fish, we still wanted to try other dishes on Heaven and Eggs menu next time. The courtesy and politeness of our server that night plus the yummy Angus Beef Tapa and their refreshing (and refillable) Heaven's Signature Iced Tea were more than enough reasons for us to go back there again.
Heaven and Eggs
Ground Floor, Glorietta 4
Ayala Center, Makati City
American cuisine