We had a very quick lunch at Alex III in Robinsons Galleria last May 31, quick because we had to hurry back home to get my son's costumes for his drum recital at Musikgarten Manila which was happening in less than an hour. We ordered a set menu (Php599.00) that's good for three people consisting of Pinakbet na Bagnet, Crispy Tiyan ng Bangus, steamed rice and iced tea.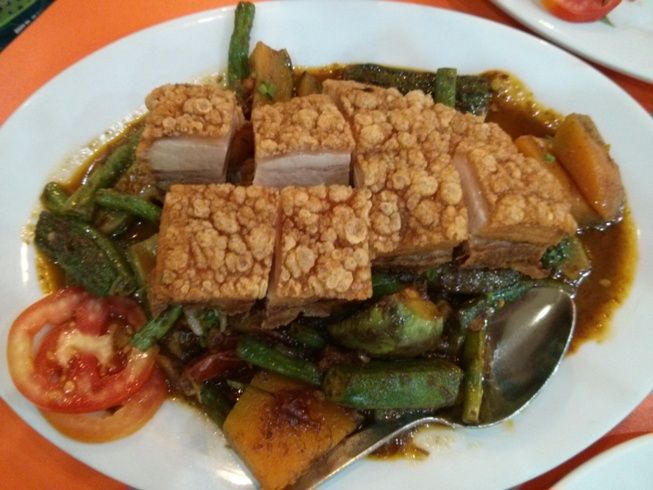 Pinakbet na Bagnet
Looks good, right? And it tasted as good as it looked!
Pinakbet na Bagnet
is mixed local vegetables in shrimp paste topped with crispy-fried pork belly. Here's what we liked about the bagnet: the pork skin was crispy, and the meat was tender and flavorful with so little fat. The vegetables were seasoned perfectly, too.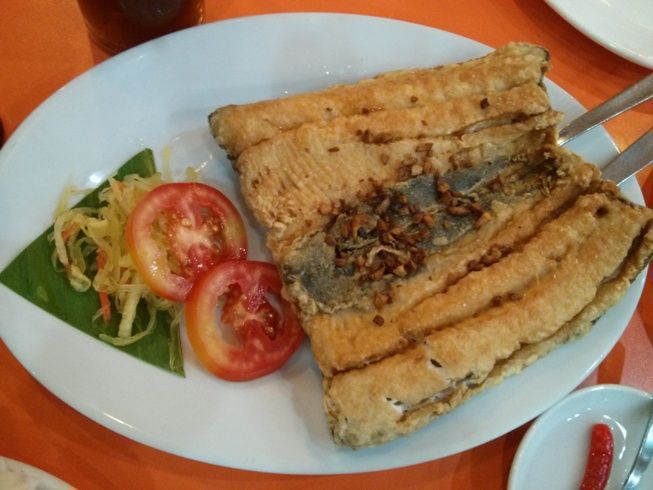 Crispy Tiyan ng Bangus
This
Crispy Tiyan ng Bangus
was crunchy outside but soft and moist inside. The vinegar dipping sauce was a perfect complement for this delicious Filipino fish dish.
We didn't have time for desserts anymore because we were in a hurry to get home, but we really enjoyed our hearty, albeit quick, lunch at Alex III.
Alex III Restaurant
2nd Level, East Lane
Robinsons Galleria
Quezon City