Because we enjoyed dining at Chef Florabel's Crisostomo and Florabel Restaurant, we were quite excited, giddy even, to see what Corazon at Shangri-La Plaza Mall has in store for its guests. We meant to have Mother's Day dinner at Corazon but failed to do so because the place was jam-packed with customers when we went there. We were only able to get a table last May 17. Corazon is another fine-dining Filipino-themed restaurant that offers Filipino-Hispano dishes.
Cabeza, Php300.00
Cabeza
is Corazon's version of Calamares. What's unique about Cabeza is that instead of squid rings, you're offered a plate of batter-coated and deep-fried baby squid. It was delightfully chewy as opposed to crispy, but it was delicious nonetheless, especially when dipped in tartar sauce.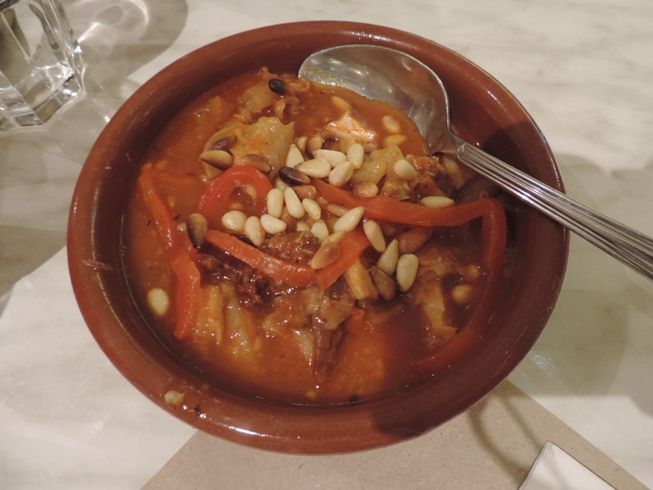 Madrid, Php420.00
My husband loves Callos, which is why he ordered
Madrid
. I liked that Corazon's Madrid has peanuts and that the ox tripe was super tender. Taste-wise, it was okay, according to hubby. His only complaint was that the serving was a bit small for its price.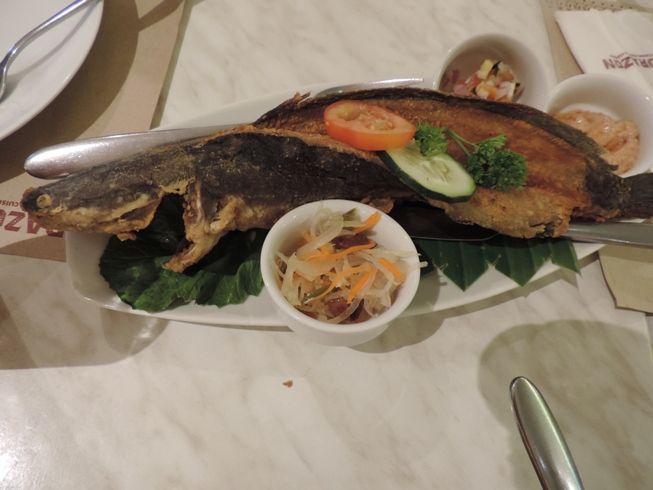 Benjamin, Php295.00
Benjamin
is Crispy Hito with Burong Hipon. The fish was really crispy, and it was already good on its own, but the taste was further enhanced by the side dishes offered, especially the burong hipon. Hubby, son and I really enjoyed this.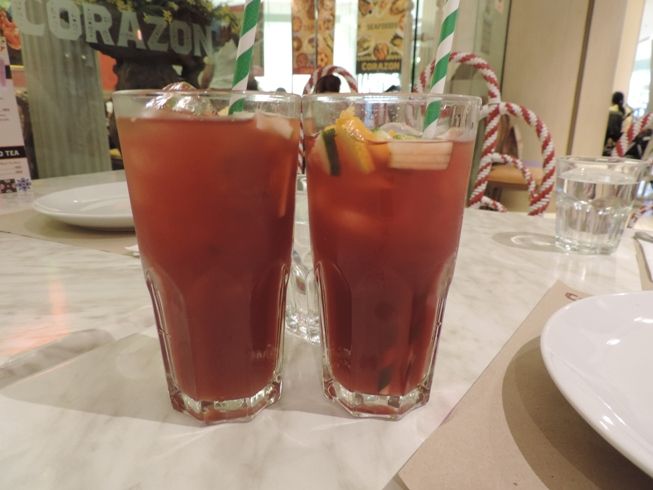 Corazon Iced Tea (bottomless), Php135.00
We also had bottomless
Corazon Iced Tea
with real fruit bits, another must-try at Corazon.
Well, you have already probably guessed that I ate more than I should at Corazon on this particular night because I enjoyed everything we ordered.
Corazon
4th Level, East Wing
Shangri-La Plaza Mall
Mandaluyong City