We had dinner at Balboa in Shangri-La Plaza Mall more than 3 weeks ago. Balboa is an Italian restaurant owned by actor and chef-entrepreneur Marvin Agustin that serves pizza, pasta and steaks.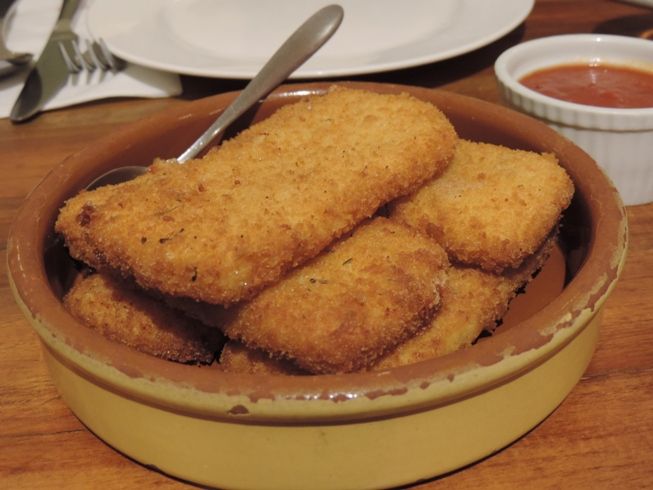 Buffalo Mozzarella with Marinara, Php278.00
First, we had
Buffalo Mozzarella with Marinara
for our appetizer. These are like mozzarella cheese sticks coated in batter and deep-fried, only bigger. It's crispy outside and chewy and gooey inside. Too much of this, though, could become a bit cloying, so we only had one piece each. And oh, we enjoyed dipping this in sweet and tangy marinara sauce.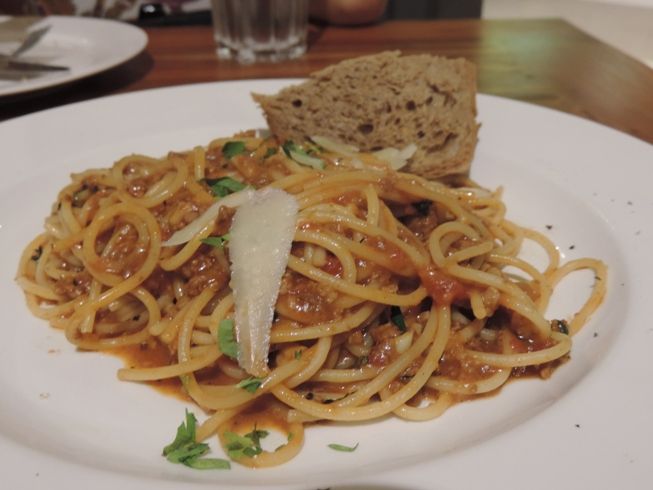 Spaghetti Bolognese, Php319.00
You might have guessed already that this
Spaghetti Bolognese
was for our son. Balboa's version includes mushrooms, something that our son wasn't really fond of, so we requested a plate of this pasta dish this without mushrooms. Taste-wise, it was okay, but because our son wasn't really in the mood to eat, we had this wrapped up for take-out instead. We reheated it the next day, and this is what he had for breakfast.
Osso Bucco Milanese, Php408.00
Osso Bucco Milanese
is veal (young cow's meat) braised with veggies, wine and broth, garnished with gremolata and served with saffron risotto. Gremolata is a condiment made from parsley, garlic and lemon zest. The meat was tender and flavorful. Hubby liked it!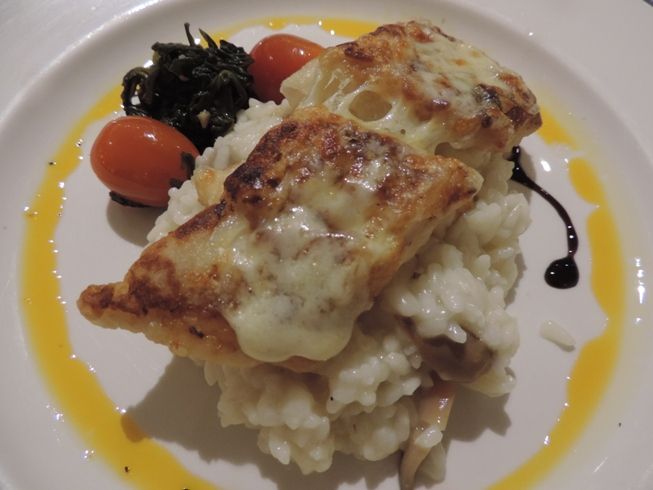 Parmesan Crusted Halibut, Php478.00
And last but not least was my order,
Parmesan Crusted Halibut
served with wild mushroom risotto. The fish was thick, meaty and cheesy. This was actually the first time I had halibut, and it was fine. I realized, however, that I like sea bream better than halibut. I also realized that I am not a risotto fan.
We'd love to try Balboa's other specialties next time.
Balboa
4th Level, East Wing
Shangri-La Plaza Mall
Mandaluyong City