I haven't been blogging much since school opened last June for lack of time. Being without a helper for 6 months makes it really hard for me to juggle my daily tasks which include my online work, household chores, helping my grade-schooler with school work, and blogging. After 5 days, finally, I have a new food article. Yay! We tried Spatzle Euro Market Café at Shangri-La Plaza Mall last June 15. It's a small rustic restaurant located at Shangri-La East Wing that offers European dishes. I've read from other blog posts that complimentary chips were served on the customers' table while orders are being prepared, but we had none of those. I wonder why. Anyway, our lunch at Spatzle consisted of chicken and pork dishes.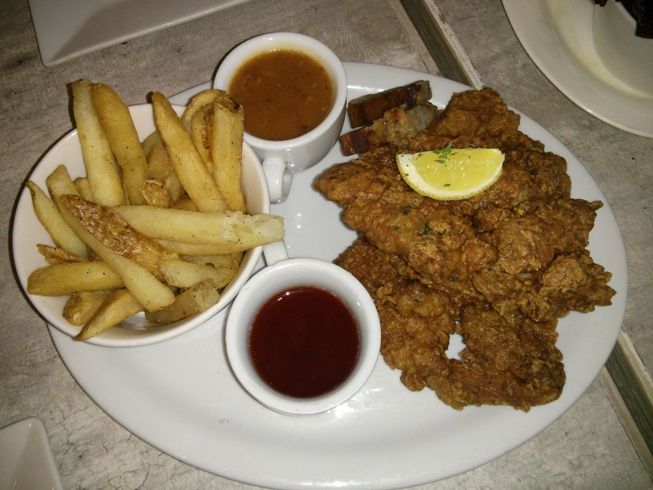 TGIF Chicken (Solo), Php320.00
This
TGIF Chicken
was not on their menu, but our server suggested we try it. She said unlike the Spatz Fried Chicken, this TGIF Chicken was marinated first before it was fried. So that's the reason why it was so flavorful. It was also soft and juicy inside. It came with two dips (paprika gravy and oh, I forgot the other one, sorry!) and country fries. We all enjoyed this!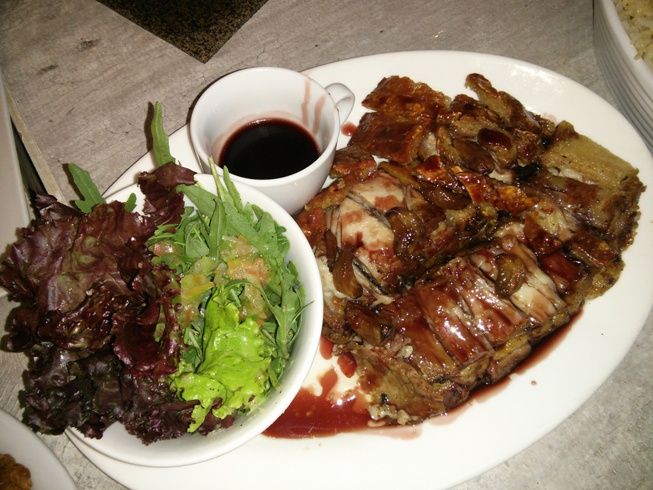 Weekend Roast Pork Belly, Php685.00
This
Weekend Roast Pork Belly
is one of Spatzle's house specialties. It's half a kilo of slow-roasted pork belly with citrus and rosemary rub drizzled with peachy-pork jus and served with vegetable salad and garlic rice. As expected, the meat was tender, but it had a sweet flavor that overpowered the meat. Hubby and I liked the TGIF Chicken better than this.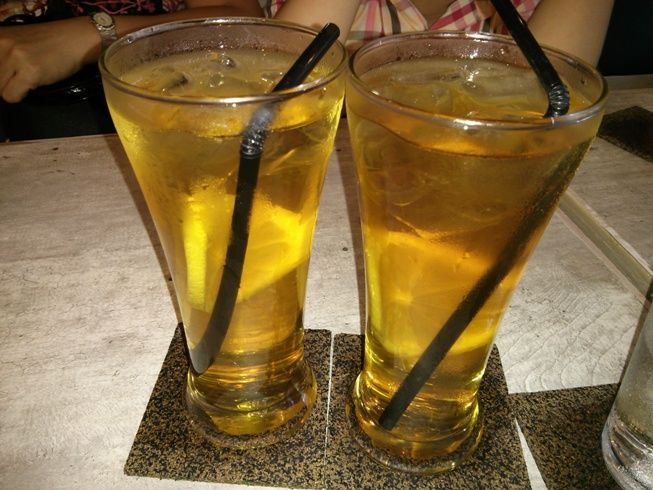 Spatz All-Natural Caffeine-Free Iced Tea, Php98.00
We also tried
Spatz All-Natural Caffeine-Free Iced Tea
. It was bland, but I finished my glass. Our son, however, took only one sip. He said he didn't like it and just opted for a glass of cold water instead.
We'll definitely order the TGIF Chicken again but will choose a different pork dish and drinks on our next visit to Spatzle.
Spatzle Euro Market Café
Level 5, East Wing
Shangri-La Plaza Mall
Mandaluyong City