After strolling at SM Megamall, we went to Dulcinea to have dinner. It was actually my first time to eat there. Because our son wasn't really in the mood to eat, hubby and I ordered two dishes only to make sure that no food gets wasted. We settled for Callos ala Madrileña and Salmon al Ajillo, plus a pitcher of Tropical Fruit Shake.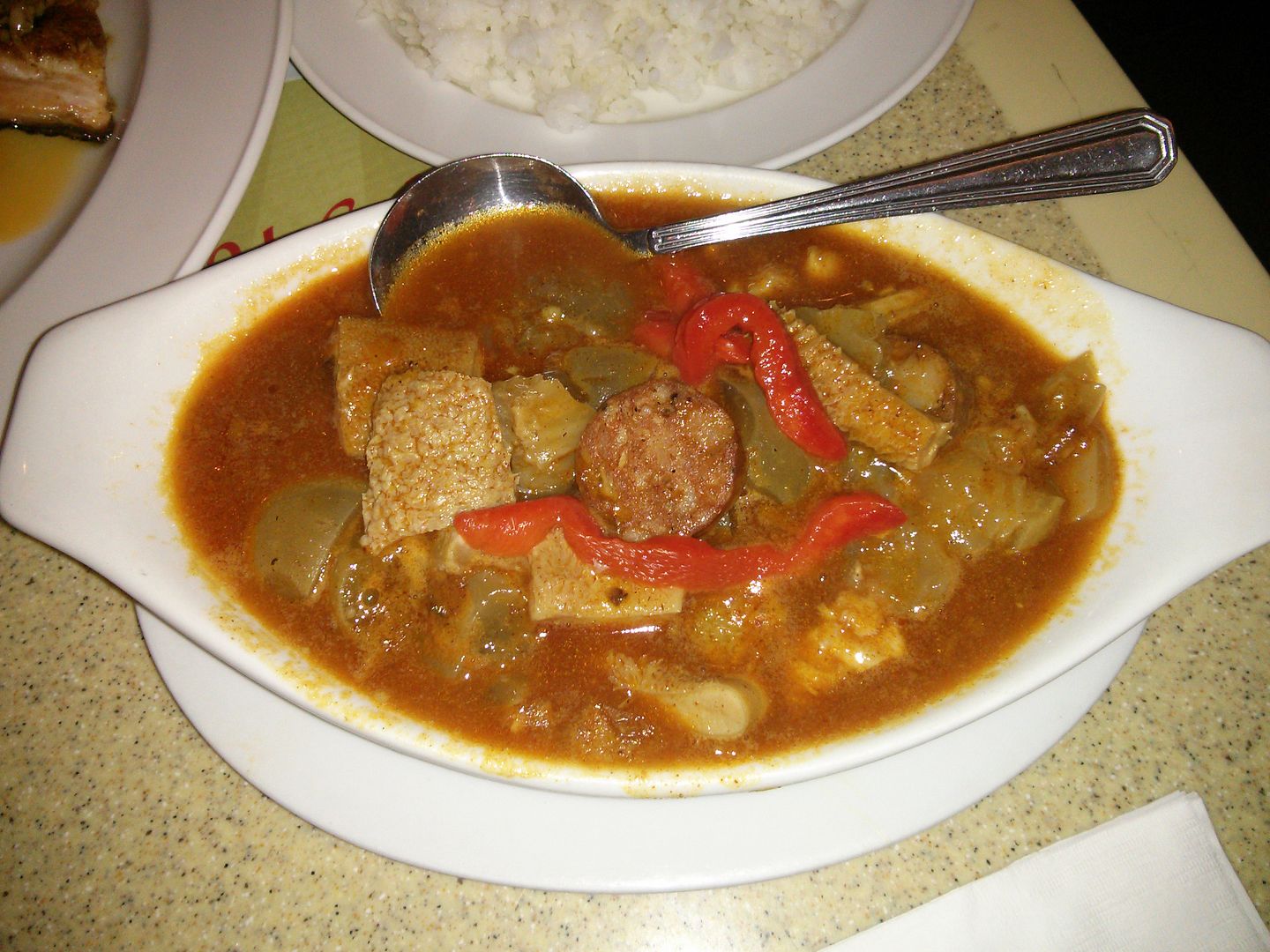 Callos ala Madrileña, Php420.00
Because hubby is a certified Callos lover, he didn't miss the opportunity to try Dulcinea's
Callos ala Madrileña
. The ox tripe was tender and the sausage slices heightened the flavor of this dish. Hubby said he preferred a thicker sauce for his Callos, though. I also think it needed a bit more salt.
Salmon al Ajillo, Php550.00
Salmon al Ajillo
is pan-seared salmon fillet with garlic-and-chili oil, served with mashed potato and roasted artichokes. I'm not really a mashed potato fan, but I ate it just the same and found it nice. I loved those roasted artichokes, too, but would have wanted more of them on my plate. The succulent, well-seasoned salmon fillet was also to my liking. Overall, however, the serving was so small for the price.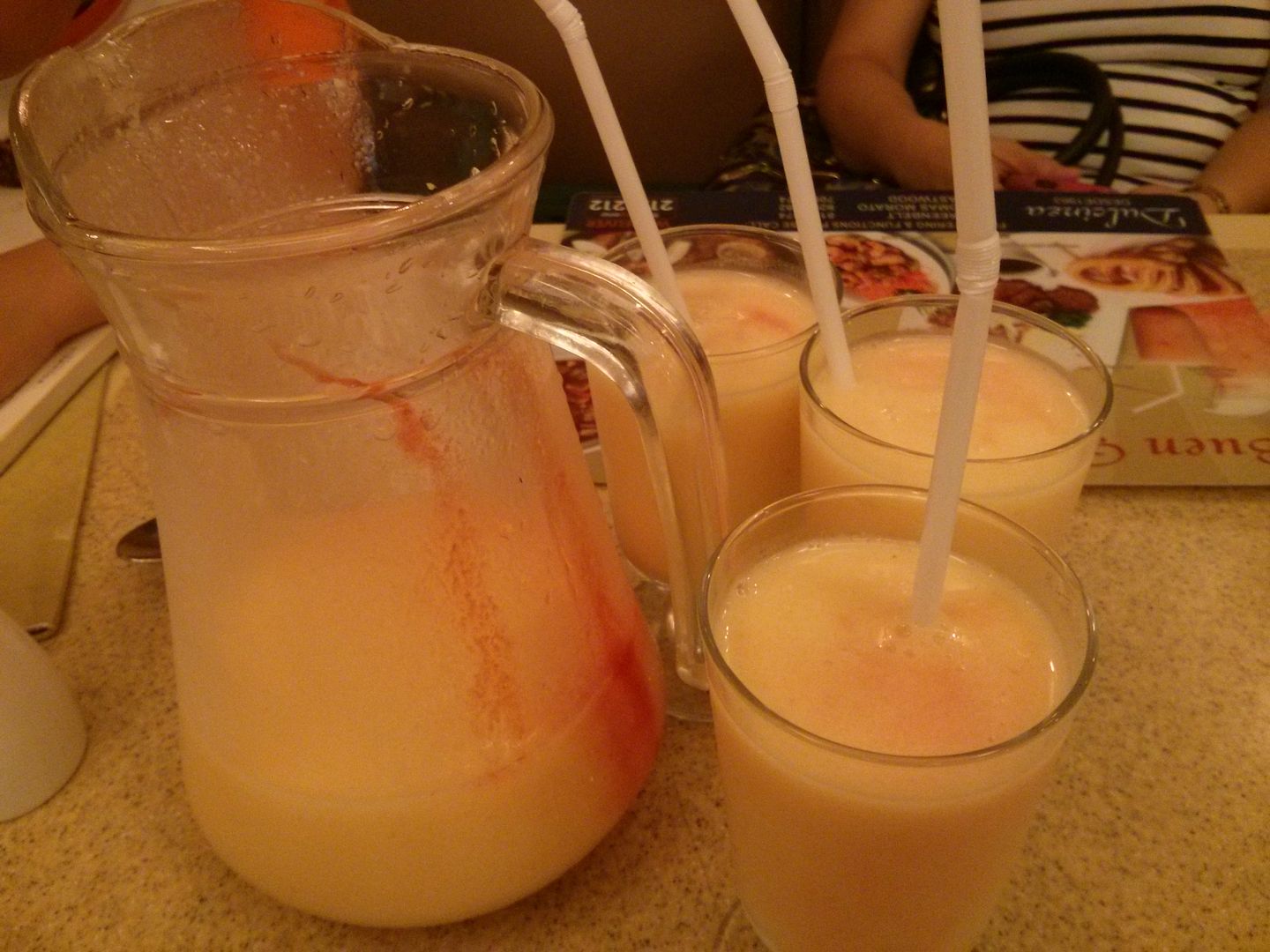 Tropical Fruit Shake, Php195.00
Having eaten at Dulcinea with his officemates before, hubby suggested I try their
Tropical Fruit Shake
. It's a combination of banana, pineapple, papaya, apple and mango. We ordered 1 pitcher that we intended to share among the three of us, but hubby and I ended up drinking everything. Our son didn't like it so much because he's not really fond of fruits. But I loved it! It was so cool, fruity and refreshing! I'll definitely have this again when we revisit Dulcinea.
Dulcinea seems to have a lot of exciting food offerings on their menu, so I really want to go there again.
Dulcinea
4th Level, Bridgeway, SM Megamall
Mandaluyong City