These days, it takes me longer to finish my weekly grocery shopping because I check the labels of the snacks that I buy for my 8-year-old son. I purchase a particular food item for Justin if it is healthy and if it has minimum sugar content. I read from a magazine that 1 teaspoon of sugar is about 4 grams, so I always do the Math when planning what snacks he'll bring in school every day.
One of my recent supermarket finds is Kalbe Fitbar. It's a snack bar from Indonesia that has zero cholesterol, zero trans fat, and has low calories and low sugar content. What's more, Fitbar snack bar has all the goodness of oats (one of its main ingredients), which is a great source of fiber.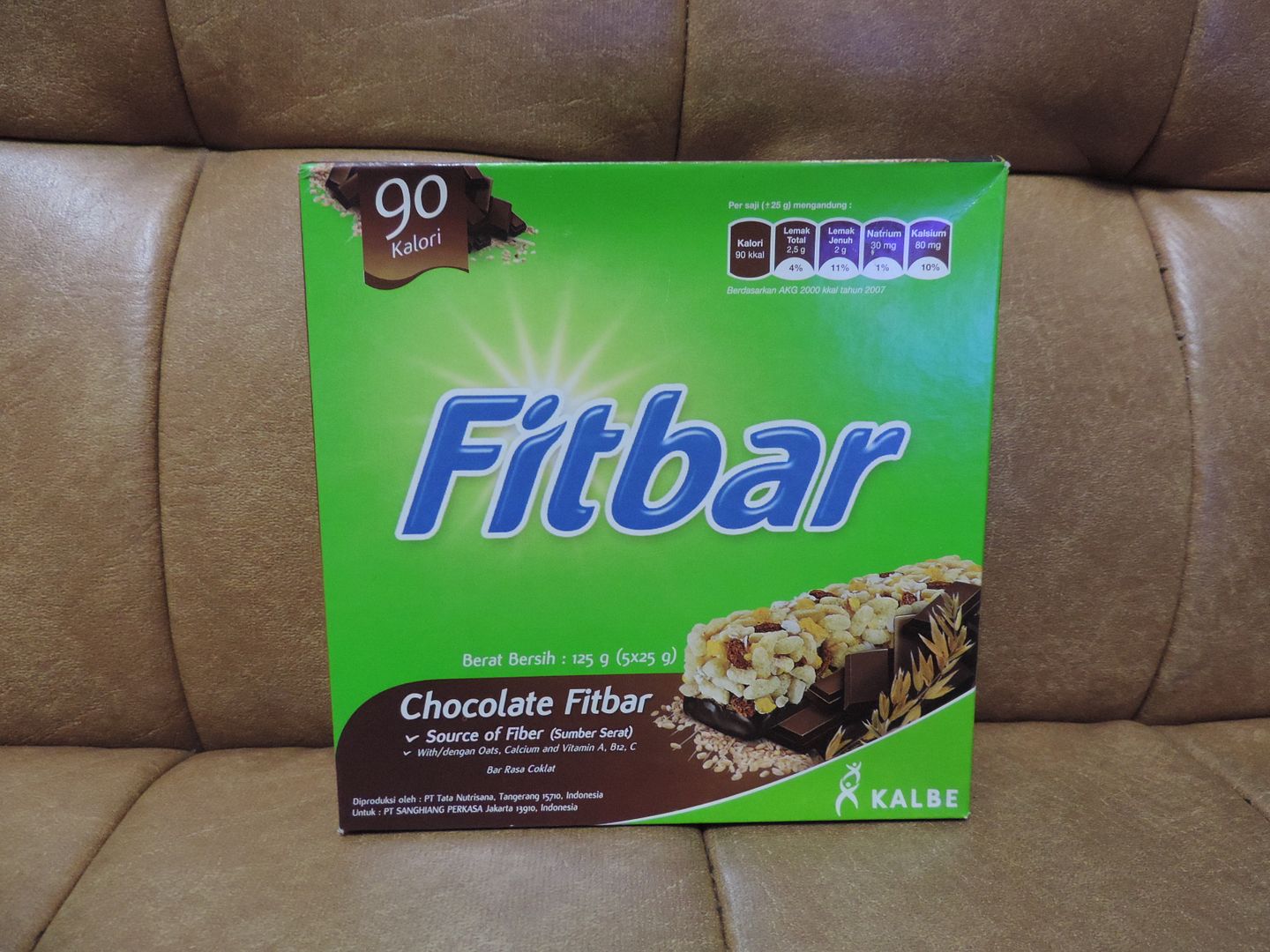 Chocolate Fitbar by Kalbe (5pcs), Php89.75
The first variant I bought was the Chocolate Fitbar. I was the first one who tried it, and when Justin took a bite, he said it's yummy. Once or twice a week, I drop a piece of this healthy snack bar in his lunch box.
Fitbar variants (top to bottom): Chocolate Fitbar, Nuts Fitbar and Fruits Fitbar
On my next trip to the grocery store, I bought Fitbar's two other variants: Nuts Fitbar and Fruits Fitbar. Justin ate the Fruits Fitbar. He said it also tastes nice, but he likes the Chocolate Fitbar more. I tried the Nuts Fitbar, and I enjoyed it, too. My verdict: Fitbar is not only healthy but yummy as well.