We have visited Makati Medical Center (MMC) several times before Christmas for our family check-ups and on more than one occasion purchased food from a pretty interesting booth located on the 3rd floor of MMC's Tower 2. It's called Doña Maria Rice Surprise. I know that Doña Maria is a brand of premium quality rice, but I haven't tried any of Doña Maria's rice variants yet, so their company slogan of "Kanin pa lang, Ulam na!" intrigued me.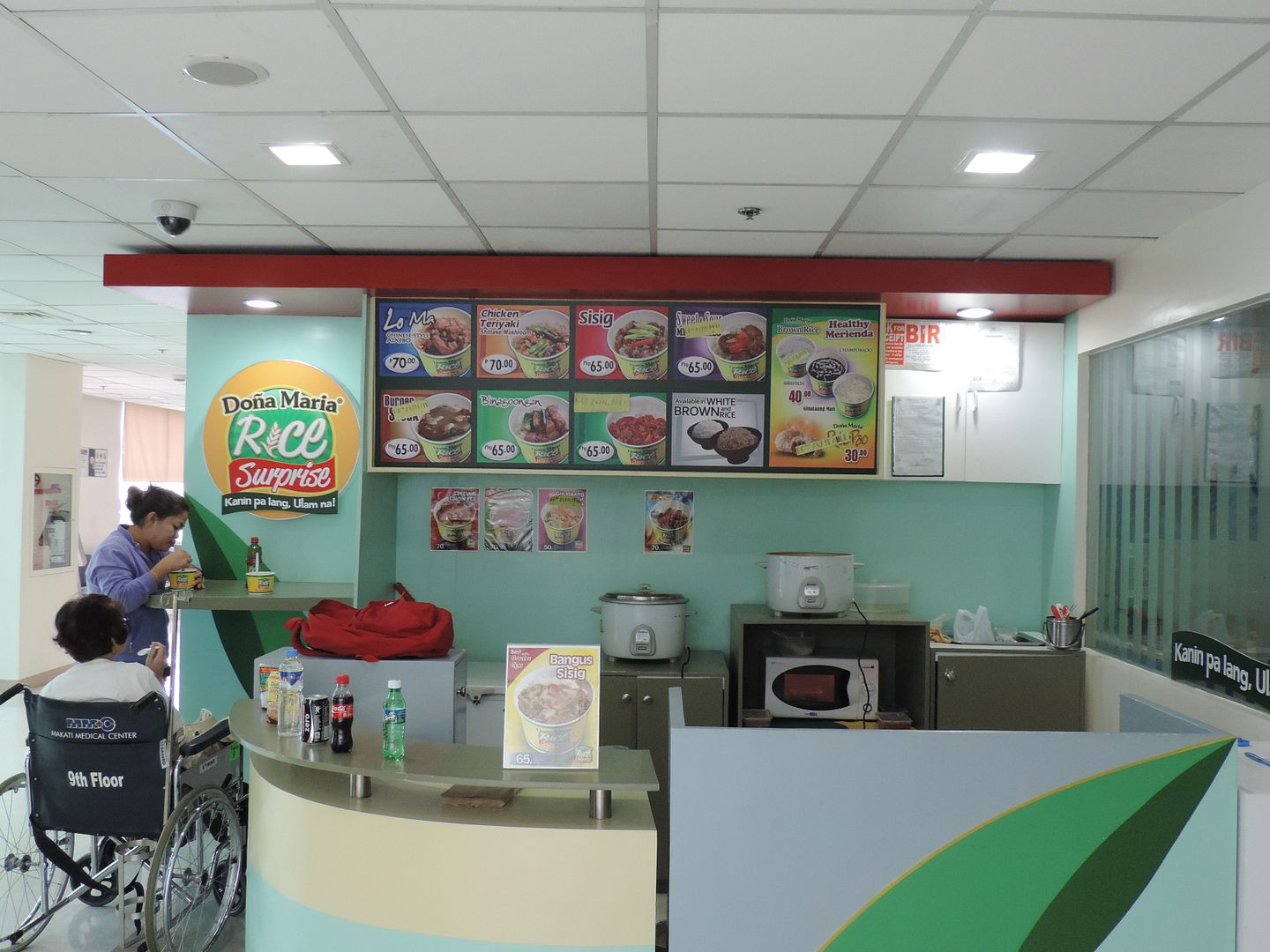 Doña Maria Rice Surprise
offers different rice toppings, like Lo Ma (Chinese Style Adobo), Sisig, Bicol Express, Binagoongan and Chicken Teriyaki, among others. You pay only Php65.00 to Php70.00 for these rice toppings, which are available in white or brown rice. They also have healthy merienda treats like Champorado and Ginataang Mais, which they sell for only Php40.00.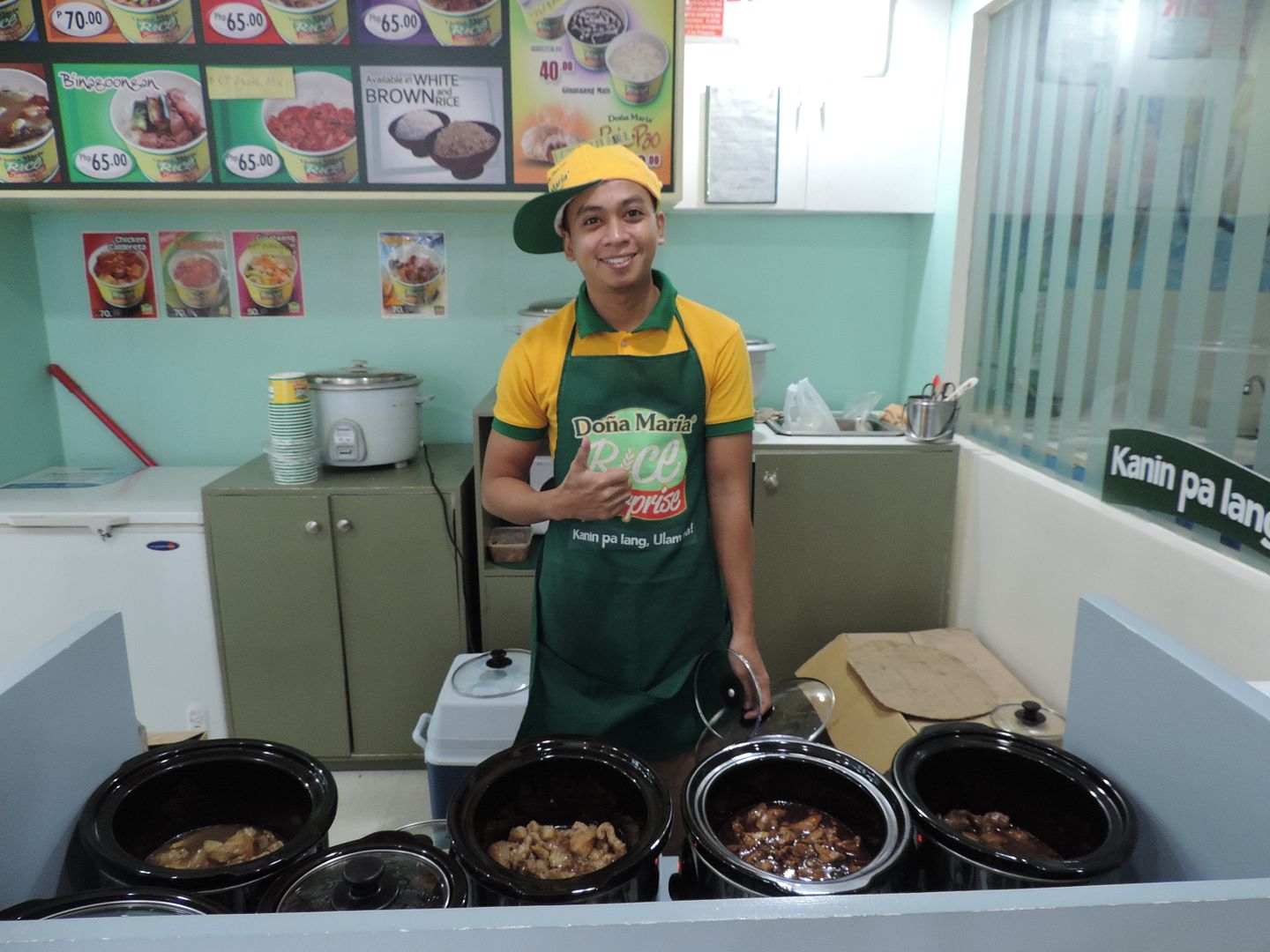 I asked one of the staff if I could take pictures of their booth, and he agreed. While taking pictures, I asked a few questions, too. He mentioned that the owner of Doña Maria Rice Surprise is Henry Lim Bon Liong who is also the Chief Executive Officer of the Sterling Paper Group of Companies.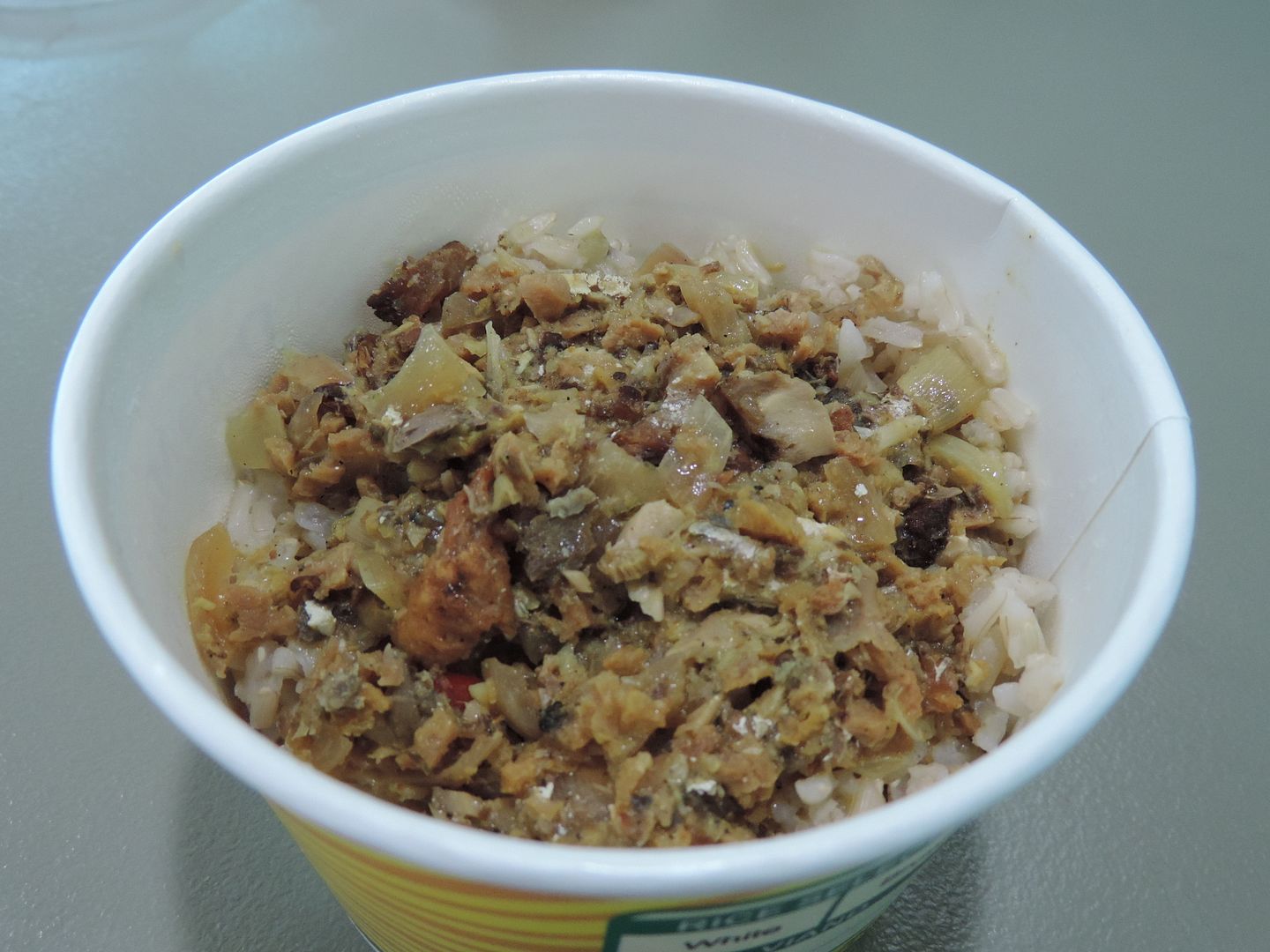 Bangus Sisig, Php65.00
The popular rice topping variants are prepared by their Commissary, frozen then delivered to Doña Maria Rice Surprise booths. They are then reheated using a microwave oven then transferred to slow cookers to keep them warm. The brown rice and white rice are cooked on the spot.
So far, I've tried two variants, Lo Ma and Bangus Sisig, and both were delicious. I also enjoyed the chewy and sticky texture of the rice, but I love brown rice more than white rice. I also asked if customers can order extra white or brown rice, and the staff said yes, so that made me happier. When you happen to be in MMC and you need healthy, hearty and affordable meals, I highly recommend Doña Maria Rice Surprise.
Doña Maria Rice Surprise
3rd Floor, Tower 2
Makati Medical Center
Makati City