We were at Ayala Triangle Gardens last Saturday for the 2014 Lights and Sound Show, and we had dinner at Chef Lau's Pugon Roasters before we went home. Chef Lau (Chef Rolando Laudico) is the man behind Guevarra's, an upscale buffet restaurant in San Juan.
According to their
website
, Chef Lau's Pugon Roasters is a fast food restaurant that offers "firebrick or oven-roasted traditional Pinoy dishes" at affordable prices.
Angus Roast Beef with rice and soft drink, Php204.00
Hubby tried the
Angus Roast Beef
with rice. He said the thinly sliced steak was tender and seasoned just right, but it had a lot of fat that he had to shave off, leaving him with so little meat to eat that made him crave for more, in short, "medyo bitin."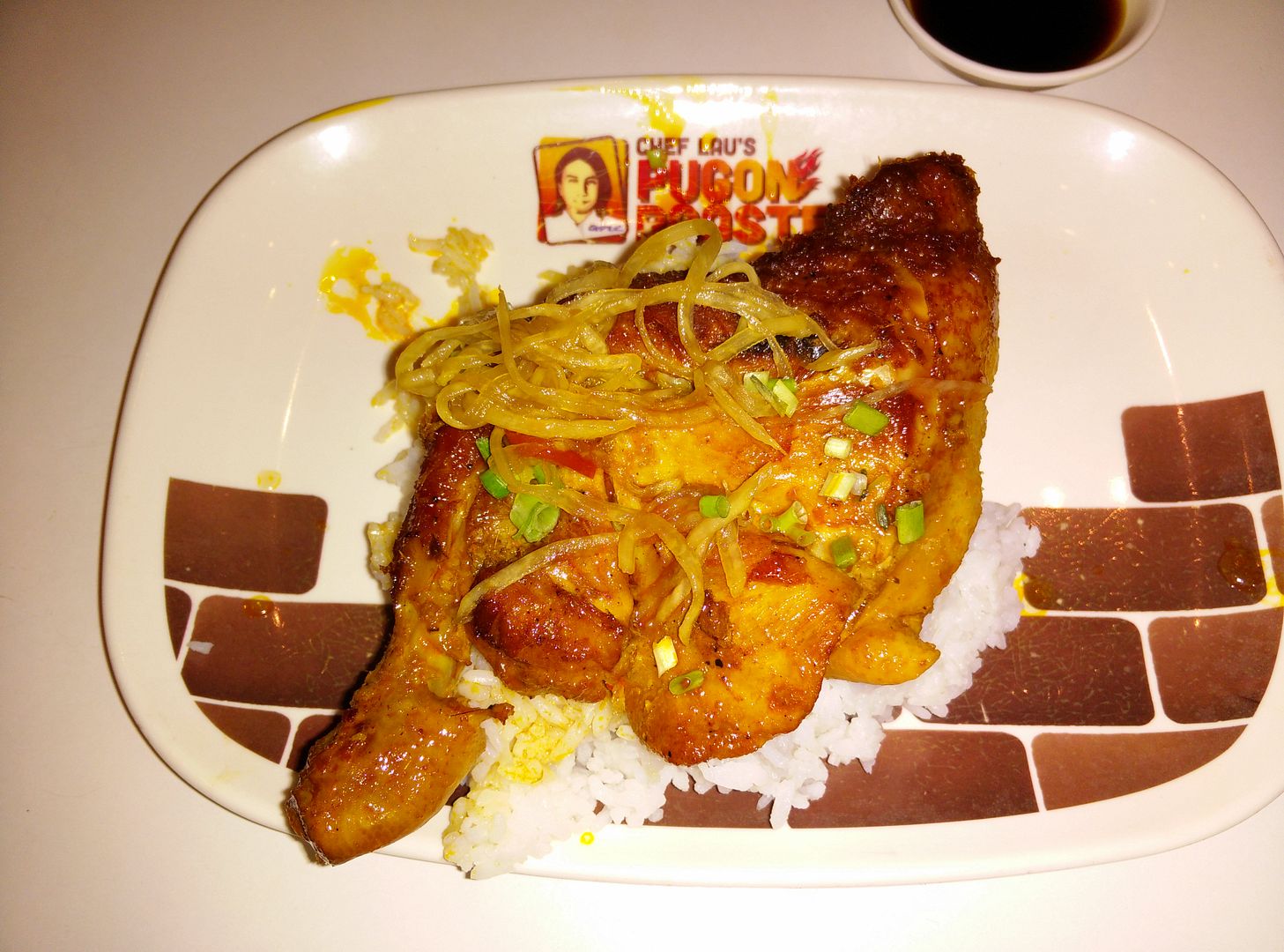 Pugon Roasted Chicken with rice and soft drink, Php114.00
In terms of taste, this
Pugon Roasted Chicken
was quite similar to chicken inasal. Size-wise, it's big, but the serving of rice was quite small. While devouring this, I was wondering how their Baked Bangus Belly tastes like because that was what I originally planned to have.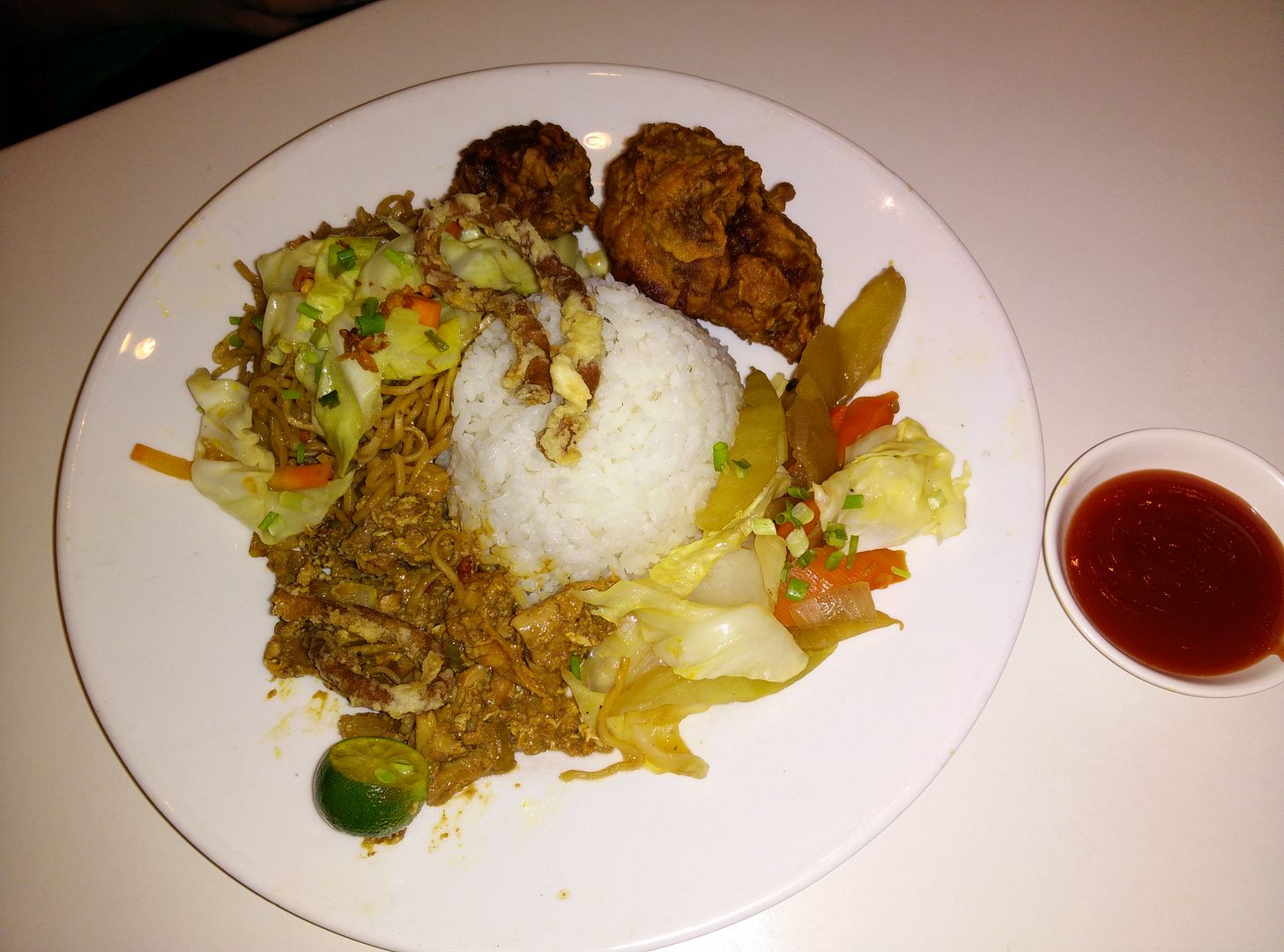 Fiesta Plate, Php189.00
We ordered this
Fiesta Plate
for our son not because he's a voracious eater, but because hubby and I wanted to sample everything on the plate which included Fried Chicken Adobo, Sisig, Stir-fried Veggies and Pancit Lukban. A small leche flan was part of the Fiesta Plate, too (see below), as well as a glass of iced tea. Justin liked the crunchiness and flavor of the Fried Chicken Adobo, but when I was cutting it into small pieces, I noticed that there was still blood inside, so my son ate only the outer part of the chicken, mostly the skin. The rest of the food on the plate was okay but not extraordinary.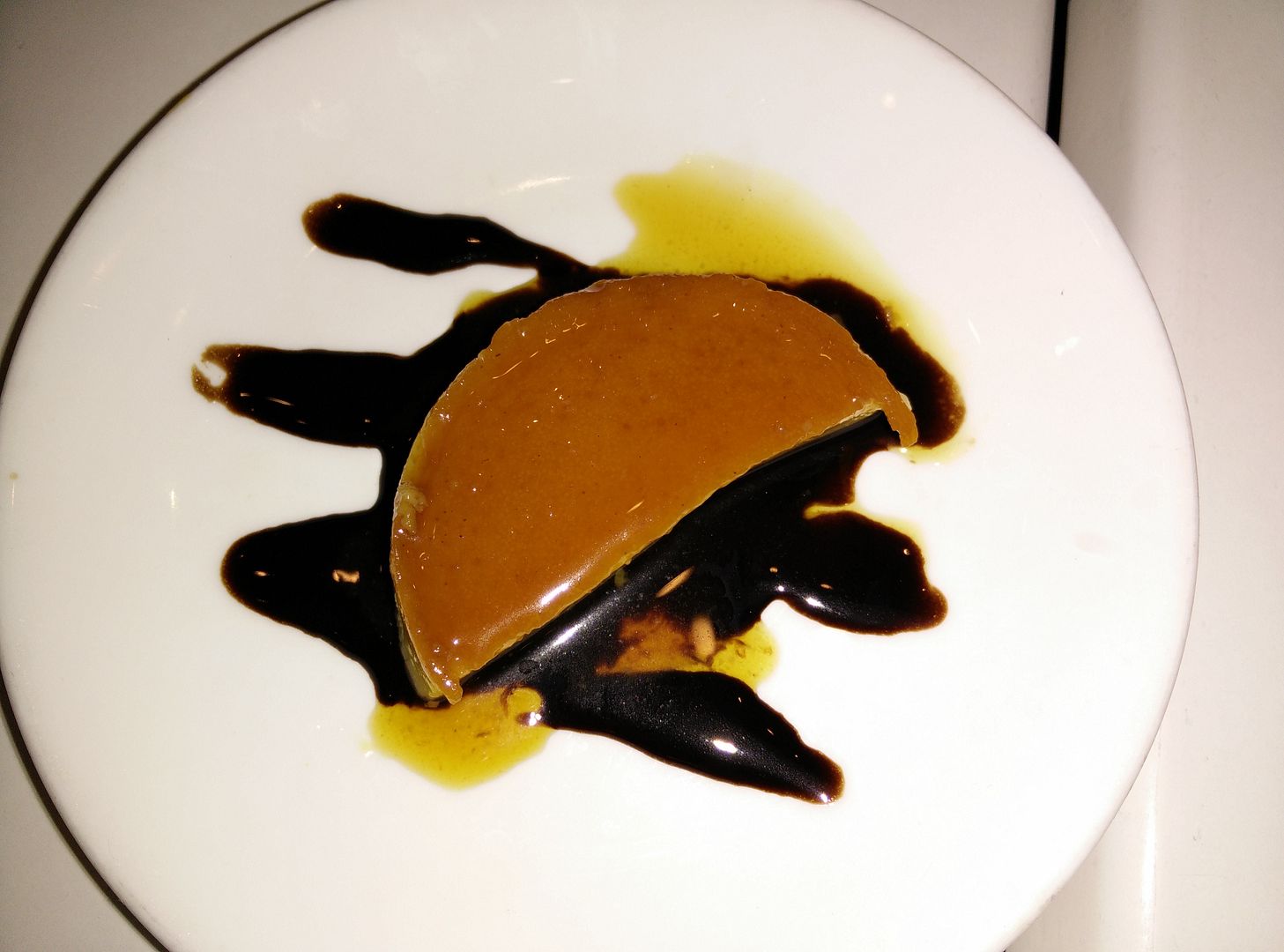 Mini Leche Flan, included in the Fiesta Plate
This
Mini Leche Flan
was part of the Fiesta Plate. Because it was small, we let our son have all of it. He liked it very much, especially the chocolate syrup at the bottom.
We spent a little more than Php500.00 for our family dinner at Chef Lau's Pugon Roasters, which I think was fair enough. I just hope that they can make their Angus Roast Beef a bit leaner (okay to increase the price a little for this) and their Pugon Roasted Chicken well done, plus make their rice serving a little bigger. Am I asking a bit too much? Lol!
Chef Lau's Pugon Roasters
Ayala Triangle Gardens
Bel-Air, Makati City
Telephone No.: 0917 892-3278