Hubby was keen on trying Ikkoryu Fukuoka Ramen at Shangri-La Plaza Mall during one of our mall strolls last December, but because our 8-year-old son wasn't interested in ramen that day, we had to postpone our visit to this Japanese restaurant when Justin already went to his grandparents' place in Cavite.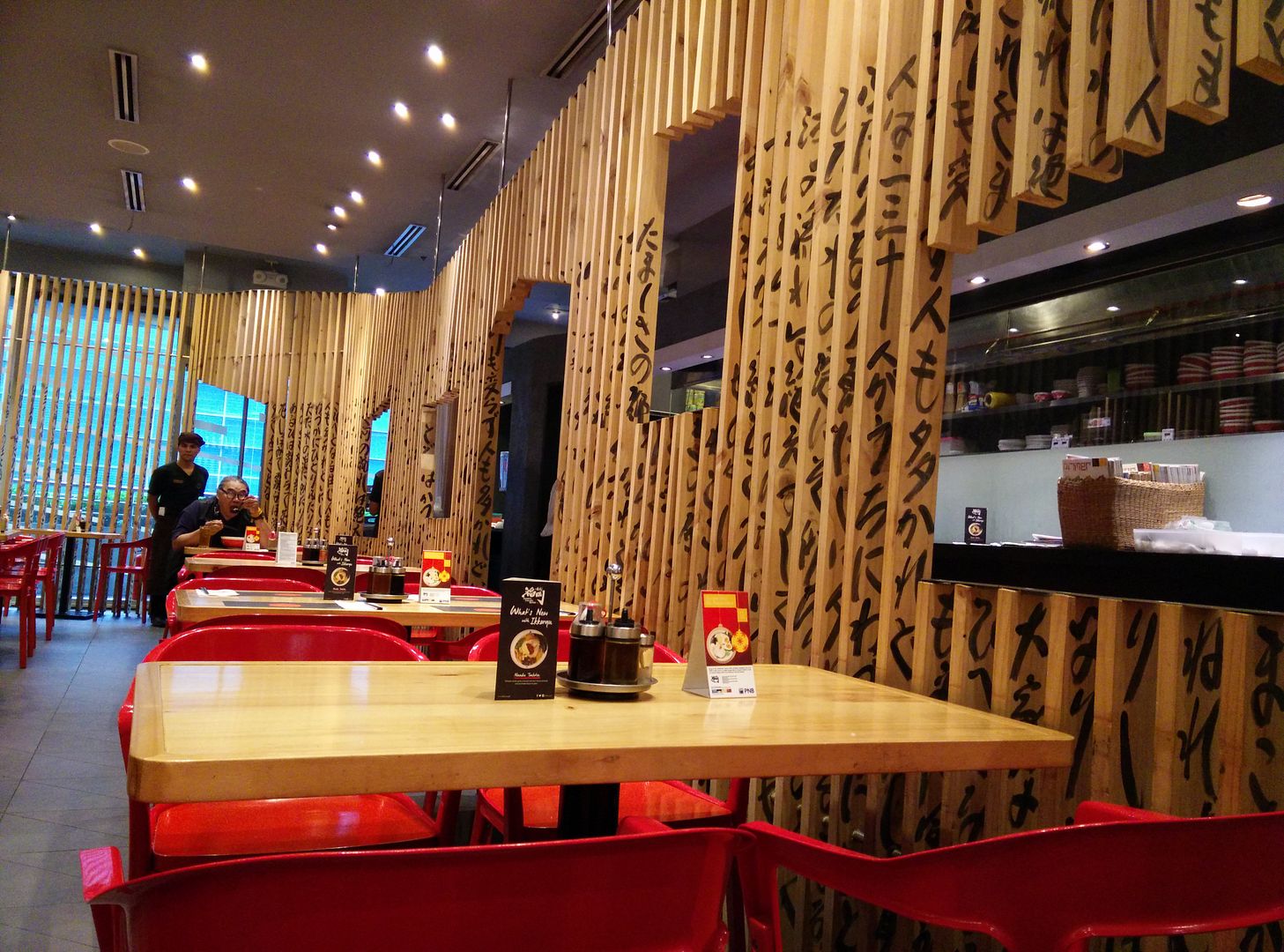 We ordered gyoza, two bowls of ramen and ice cream.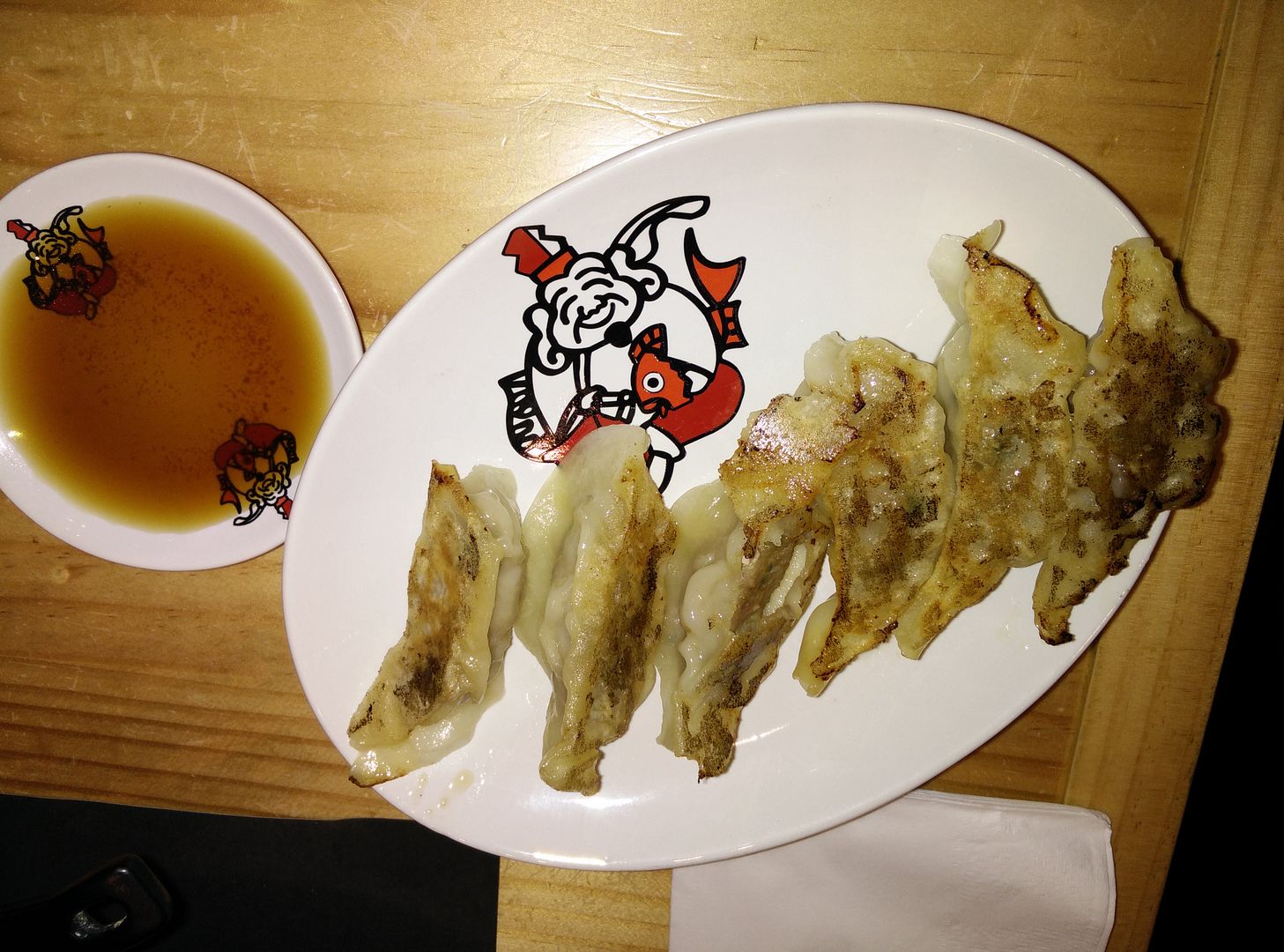 Gyoza (6 pcs.), Php150.00
Honestly, we just wanted ramen, but because the people seated around the table next to us seemed to be enjoying their Gyoza, we ordered it, too, and we're glad we did. The
Gyoza
was juicy on the inside and slightly crispy on the outside.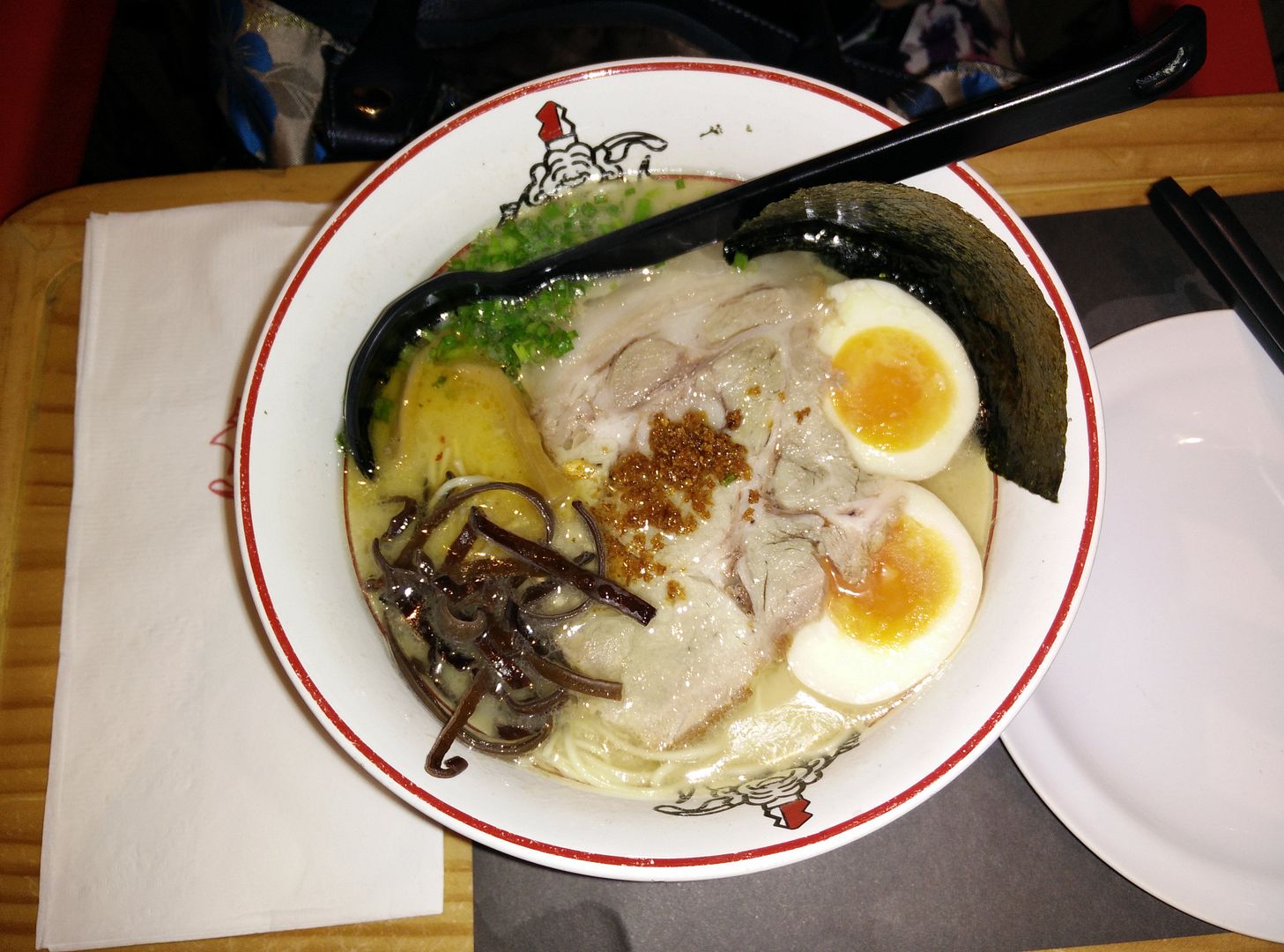 Ajitama Tonkotsu, Php380.00
This bowl of hot
Ajitama Tonkotsu
was mine. All of their ramen have the following ingredients: chashu (pork belly braised in sweet soy sauce and spices), green onions, bamboo shoots, wood ear, dried seaweed and half-boiled egg. The soup base is tonkotsu or pork bone broth. It was so tasty and flavorful that I finished the entire bowl in no time.
Yuzu Tama Tonkotsu, Php380.00
Hubby's choice was this
Yuzu Tama Tonkotsu
. This has exactly the same ingredients as my bowl of ramen, except that it's spicy. Hubby enjoyed it, too, but I found it too spicy for my taste.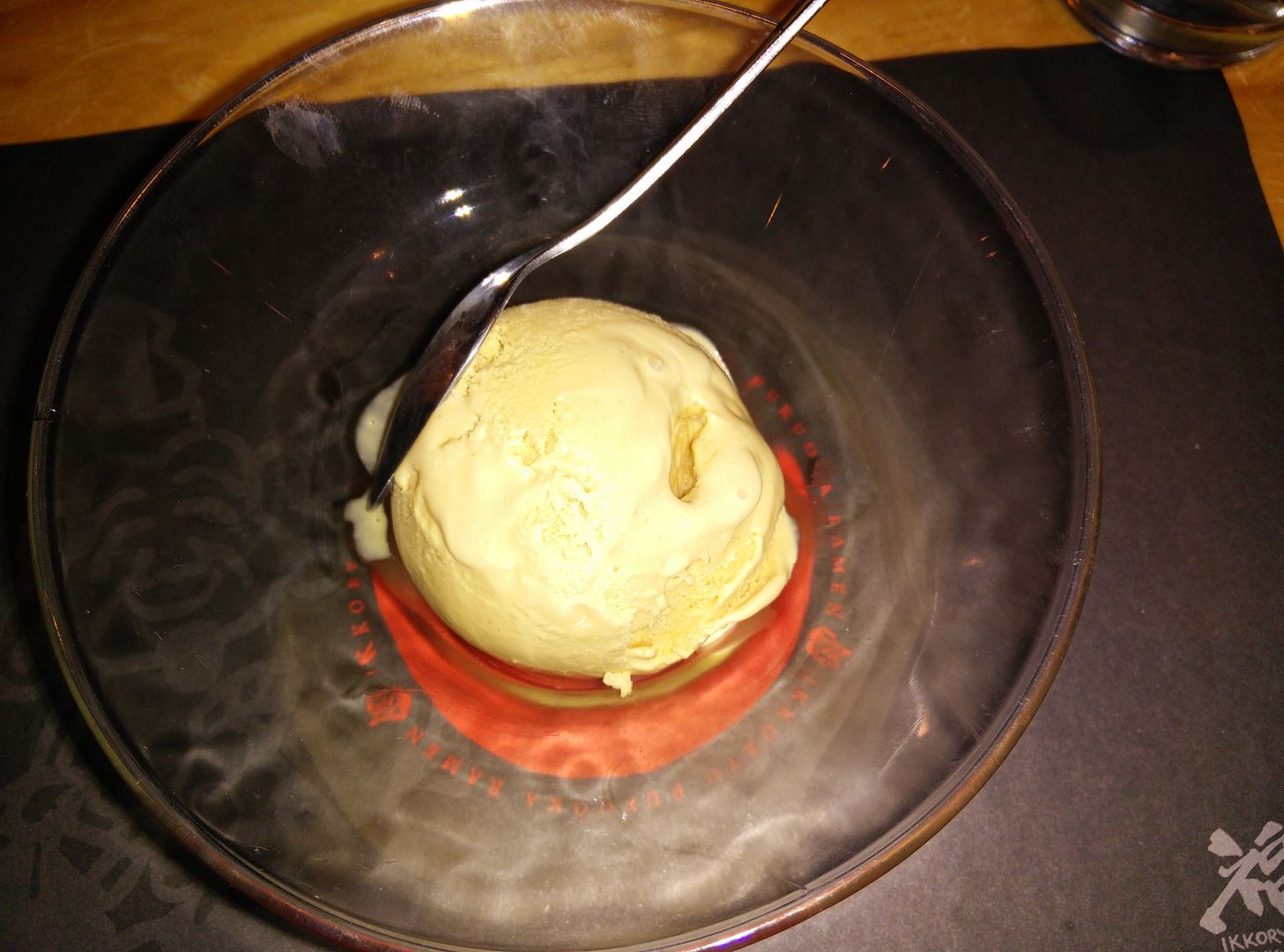 Sea Salt Caramel (1 scoop), Php100.00
We also tried their best-selling ice cream flavor, the
Sea Salt Caramel
. It was smooth and creamy but not too sweet, the perfect way to end our hearty and satisfying meal.
Customer service is good and food is even greater at Ikkoryu Fukuoka Ramen, so yes, we will definitely go back here.
Ikkoryu Fukuoka Ramen
5/F, East Wing
Shangri-La Plaza Mall
Mandaluyong City