The last time we went there, the restaurant was still called Boqueria Restaurante Chocolateria. Now, it's called Alqueria Restaurante y Chocolateria, a business decision according to their waitstaff. With the change in name comes the addition of new dishes to their menu, too.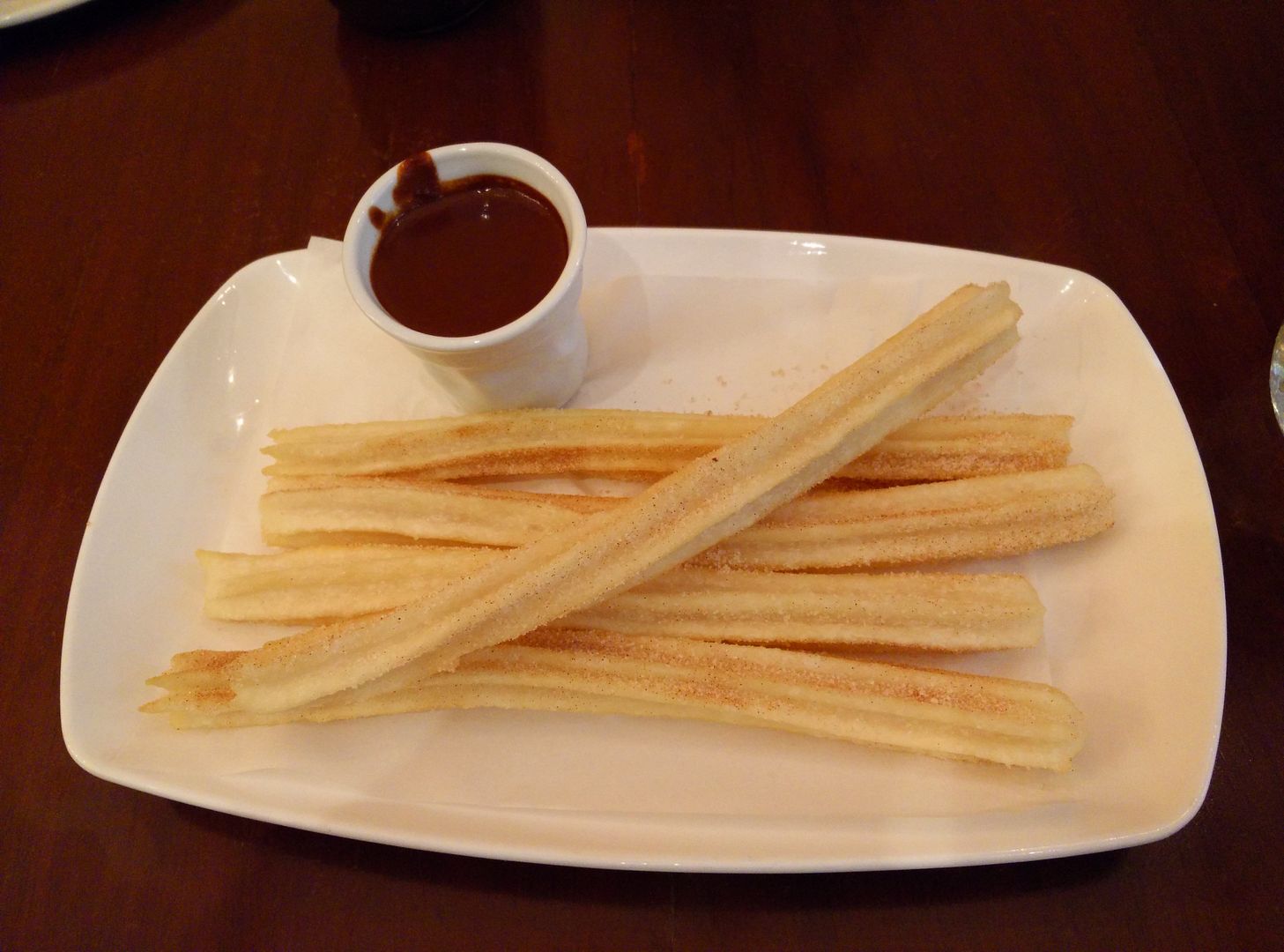 Classic Churros (5 pcs.), Php108.00 and Dark Chocolate Dip (Medium), Php108.00
We're supposed to have churros for desserts, but our son simply couldn't wait, so we had
Classic Churros
with dark chocolate dip first. The churros were fresh, hot and crunchy, and the dark chocolate dip was perfect; it was rich, luscious and not too sweet.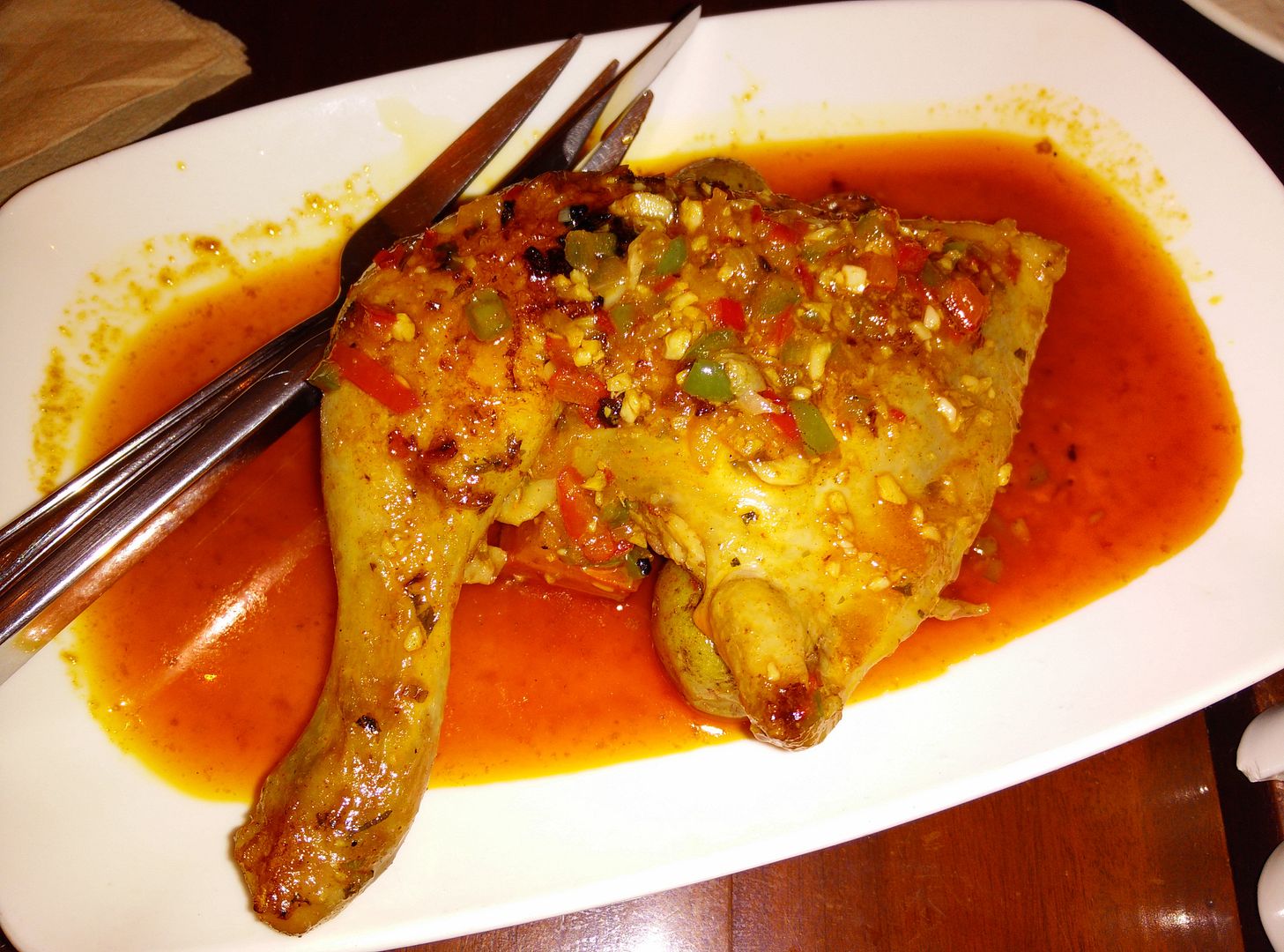 Pollo Iberico, Php378.00
This
Pollo Iberico
is chicken that has been slow-baked for 3.5 hours with olive oil, garlic, herbs and spices. Is it tender? Yes, super tender! It's also mildly flavored and slightly spicy.
Caldereta de Cabrito, Php698.00
Caldereta de Cabrito
is like Beef Caldereta, except that it used goat meat. Hubby and I actually liked this better than the Pollo Iberico because it's more flavorful. It's also a bit spicy.
We're definitely coming back to Alqueria to try their Chocolate Churros, Paella and Cochinillo.
Alqueria Restaurante y Chocolateria
3rd Level, Mega Fashion Hall
SM Megamall
Mandaluyong City