To further strengthen its market leadership in the Philippines, global brand Krispy Kreme recently launched its first mobile delivery application to boost customers' delivery experience. This mobile app offers five key functions: Ordering, Stamping, Coupon Rewards, Store Locator and Push Notifications.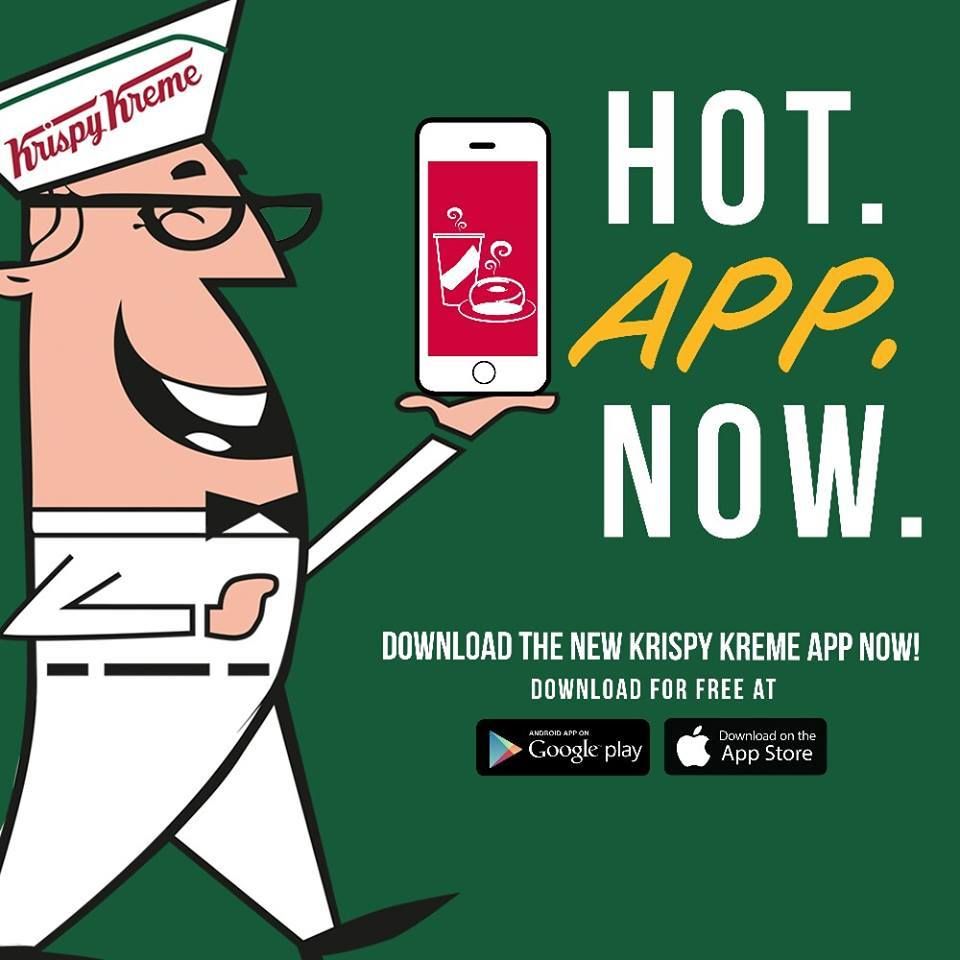 "Krispy Kreme is always at the forefront of innovative ideas that aim to always raise the bar on quality in our products and services, and delight in our customers. We are very excited to introduce the first mobile app of its kind in the foodservice industry that will simply change the way customers enjoy their favorite Krispy Kreme treats," shared Ariane M. Valinton, Marketing Manager for Krispy Kreme Philippines.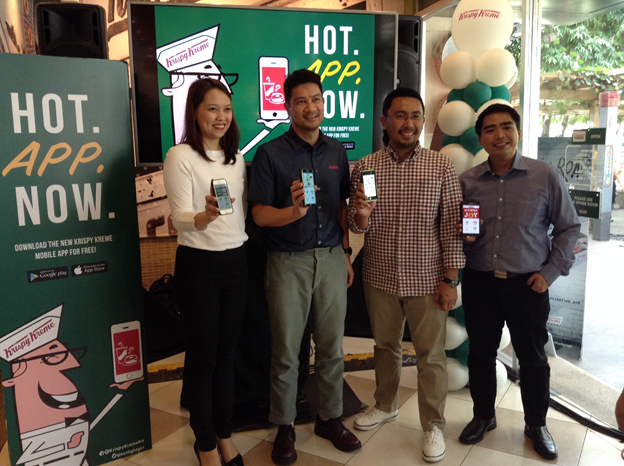 From left to right: Ariane Valinton- Krispy Kreme Marketing Manager, Jim Fuentebella -Director and Chief Marketing Officer for Max's Group, Inc., Raymond Cayabyab – Mobext Phils. General Manager and Jeremy Obial- Mobext Phils. Chief Technology Officer
By downloading Krispy Kreme's mobile app, customers may conveniently choose Sent from my iPad.
With the interactive store locator feature of this mobile app, customers may easily identify the Krispy Kreme store nearest their location from anywhere in the Philippines. They only need to tap on the store names in their mobile device for their very own Krispy Kreme map to show them the directions.
Krispy Kreme is also introducing its Stamp Cards and Coupon Rewards. For every single-receipt transaction of at least Php150, customers will be given stamps that will unlock the Rewards Page in the app. They can then avail of coupons that can be exchanged for delicious Krispy Kreme treats! Customers will receive 1 Original Glazed Doughnut coupon for the first stamp, they will get an energy boost with Krispy Kreme's 8 oz. signature coffee for the 3rd stamp, a choice of hot or iced coffee beverage for the 6th stamp, one box of 6 Original Glazed Doughnuts for the 6th stamp, and one Krispy Kreme collectible tin with half a dozen Original Glazed Doughnuts for the 12th stamp.
With Krispy Kreme's mobile app, customers will also be alerted on Krispy Kreme's new products, tie-ups and promos. "With this innovation from Krispy Kreme, we aim to reach out to more customers and further strengthen their brand experience with a more fun, exciting, interactive way to enjoy and share their favorite Krispy Kreme delights," Valinton concluded.
Krispy Kreme's mobile can be downloaded using any OS and android device for free. Learn more about this app by visiting www.krispykreme.com.ph and by checking out Krispy Kreme on Instagram, Twitter and Facebook: (KrispyKremePH). Share and experience your own #JoyInABox with Krispy Kreme.