Scouting for a new place to eat in Bonifacio Global City, we ended up having dinner at Chelsea Grand Café in Serendra.
Macaroni and Cheese with Chicken Fingers, Php350.00
Our 9-year-old son has been telling me for some time now that he likes to eat Mac and Cheese because he saw one of his classmates having that during recess. He finally got that wish as Chelsea has
Macaroni and Cheese with Chicken Fingers
on their menu. He loved its creamy, cheesy taste, but the serving was too small for him that we placed another order to satisfy his craving for this pasta dish. It's a good thing that Chelsea offers this kid's meal for free if your total order reaches Php1,000. In the end, he got two servings of this for the price of one. He also enjoyed the tender chicken strips dipped in tartar aioli, by the way.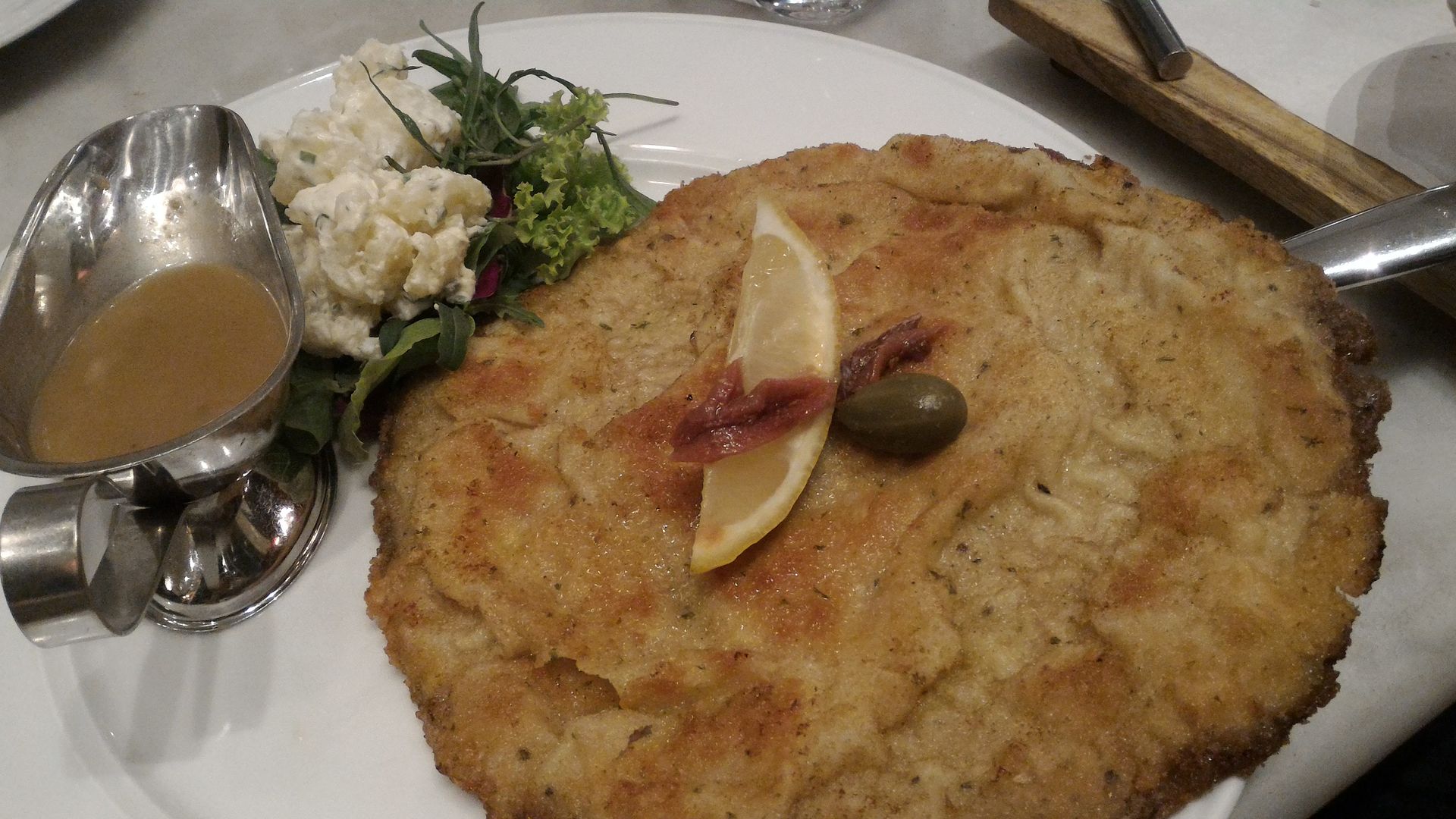 Hunter's Pork Schnitzel, Php375.00
I actually wanted to try their Char-Grilled Norwegian Salmon, but it wasn't available at the time of our visit. I was at a loss on what to order next and ended up reluctantly saying Hunter's Pork Schnitzel to our food server. A schnitzel is a thin slice of seasoned meat that is dipped in batter and fried. This
Hunter's Pork Schnitzel
uses pork tenderloin and is served with Mushroom Bacon Dijon Cream, Anchovies, Fresh Lemon, Dill Potato Salad and Mesclun (vegetable salad). As you can see, the serving is big, so it's good for sharing. The Dill Potato Salad was delicious. The pork schnitzel was a little salty because of the anchovies. I still prefer their Char-Grilled Norwegian Salmon over this even if I haven't tasted it yet.
BBQ Hickory Baby Back Ribs (Half), Ph695.00
Hubby's order was
BBQ Hickory Baby Back Ribs
which is another Big Plate meal. These are barbecue-grilled baby back ribs with homemade fries and Grandma Irene's coleslaw. I wish there were more coleslaw as it was really nice. The ribs were flavorful, albeit a bit dry, and the fries were standard.
Chelsea Grand Café is a really nice place to hang out and chill with family and friends because of its homey ambiance and interesting food selection. Unfortunately for me, I didn't get the Char-Grilled Norwegian Salmon that I wanted, but there's always a next time.
Chelsea Grand Café
Ground Floor, Serendra Piazza
Bonifacio Global Citytu