Three days after his 46th birthday, hubby treated us to dinner at Pagliacci, an Italian restaurant, at The Podium. We first dined at Pagliacci two years ago, and we enjoyed the pizza and pasta we ordered back then.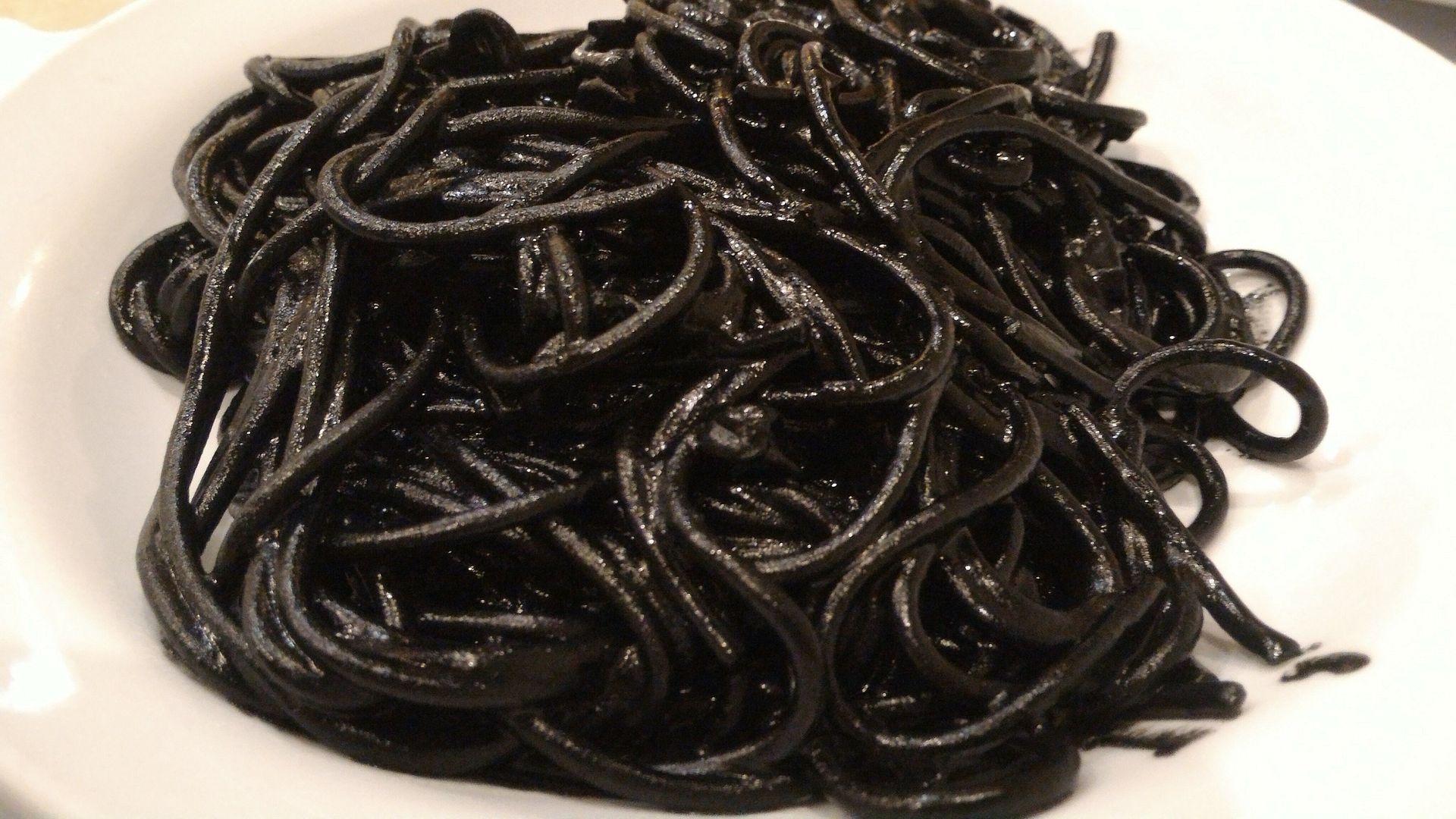 Nero di Seppia, Php380.00
Hubby absolutely loves Pagliacci's
Nero di Seppia
! According to him, this spaghetti with squid ink sauce, slices of tender squid and cream was delicious. He enjoyed it so much that he wasn't bothered at all by the stain it leaves on his lips and teeth. Lol!
Tavolara, Php370.00
I will never get tired of eating
Tavolara
. This is spaghetti with crab fat sauce, shrimps, garlic, cream, olive oil and roasted bell peppers. Sinful, yes, but oh, so good!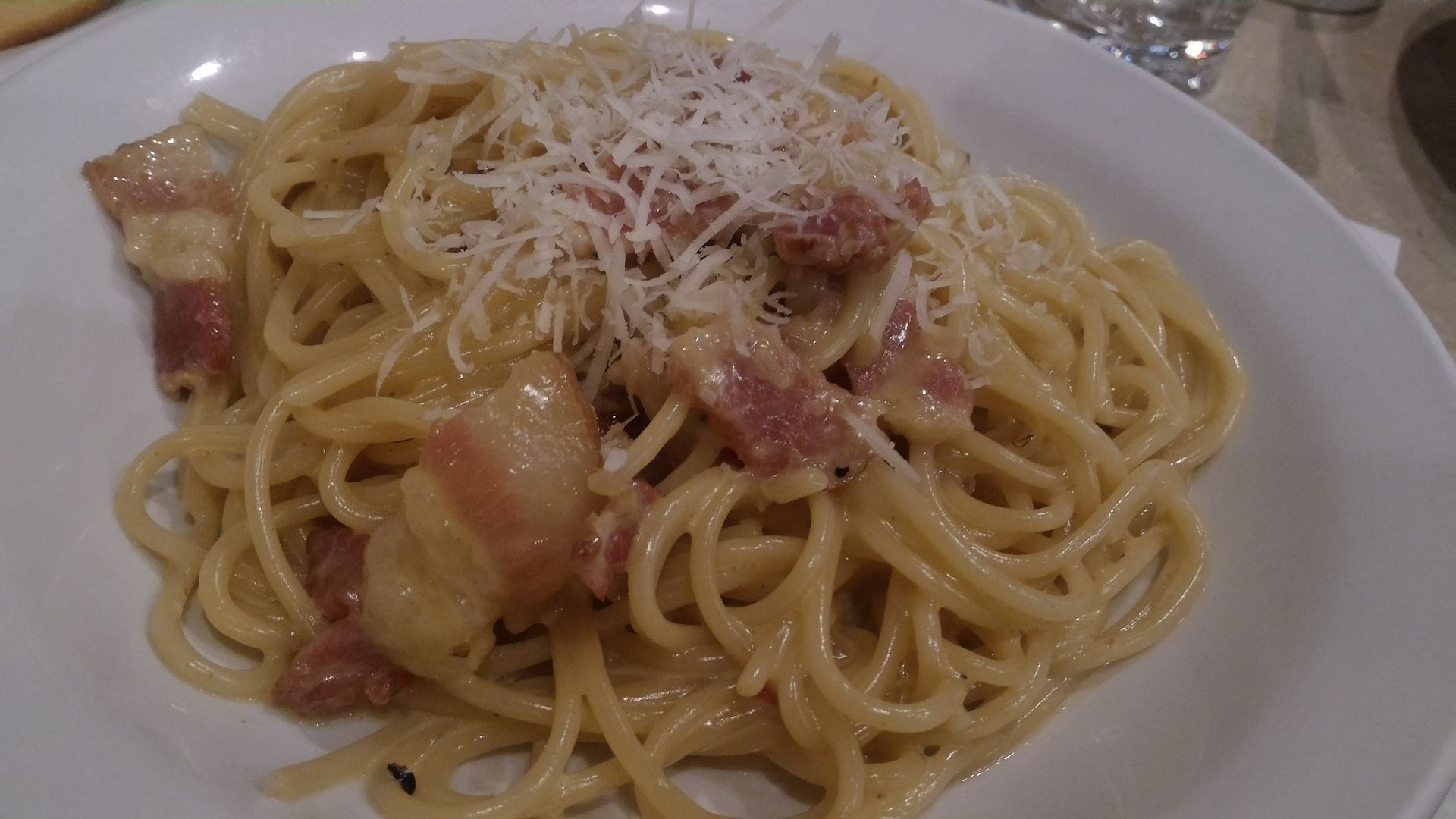 Carbonara, Php380.00
Carbonara
is not included in Pagliacci's menu, but they accommodated our son's request for his favorite pasta dish. This cheesy, creamy and tasty bacon carbonara received a thumbs-up from our son. He ate it with gusto and finished his entire plate in no time.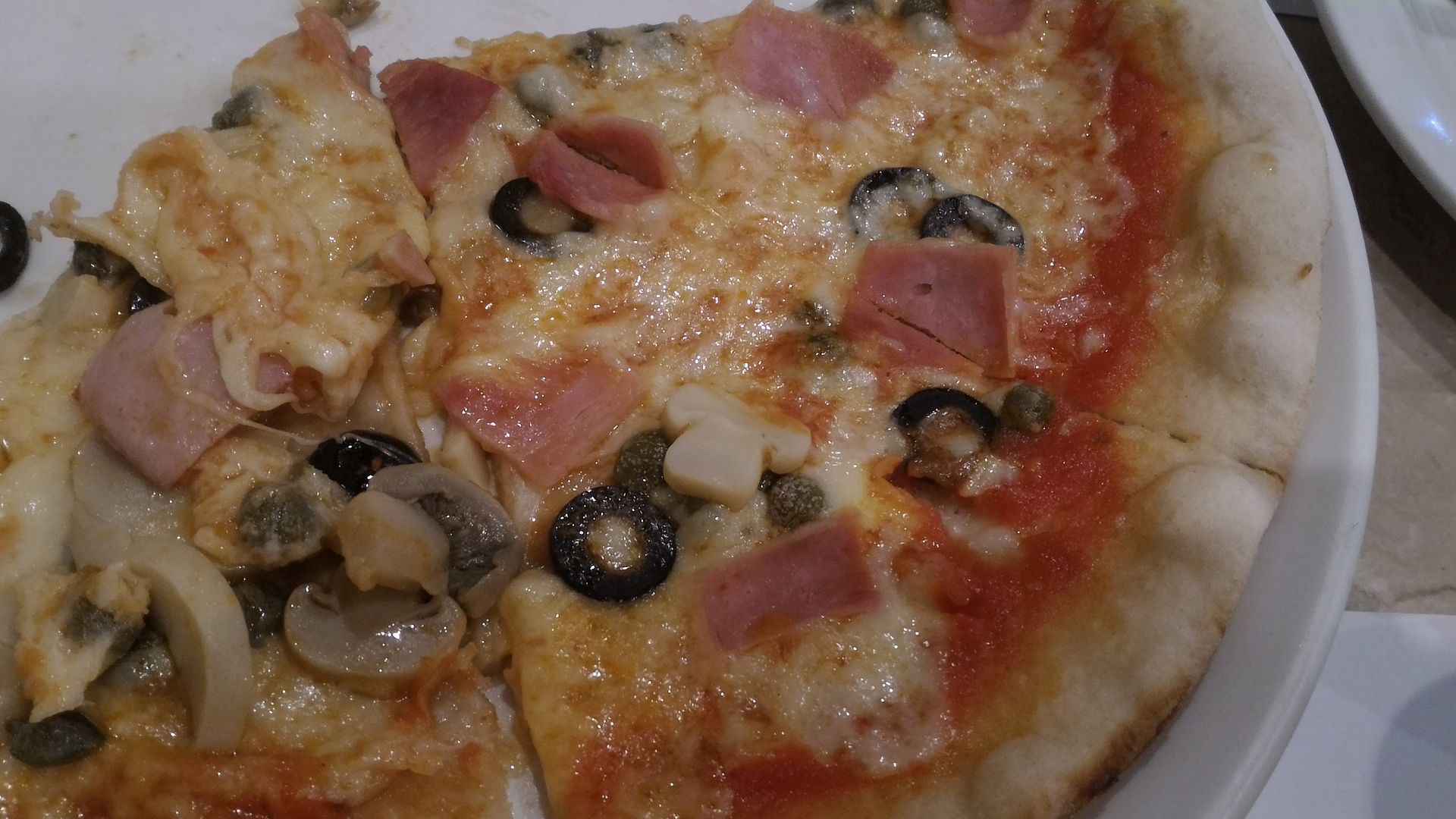 Capricciosa, Php410.00
Capricciosa
is a thin-crust pizza with ham, mozzarella cheese, black olives, capers, mushrooms and tomato sauce. Our son had two slices of this pizza minus all the veggies. This was okay, but we like Pagliacci's Ai 4 Formaggi (4-Cheese Pizza) better.
It was another hearty family dinner for us at Pagliacci. We super love their al dente pasta and the fresh ingredients they use in their dishes. We also enjoyed their complimentary focaccia bread with tomato salsa and roasted eggplant dips.
Pagliacci
5th Floor, The Podium
Mandaluyong City