I've been seeing Gingerbon Ginger Sweets on store shelves every time I buy groceries. I've been meaning to try them, too, but a previous unfortunate experience with a powdered ginger drink discouraged me from trying. Don't get me wrong. I love ginger. In fact, I enjoy using them in my home-cooked dishes, but the powdered drink I bought was a tad too strong for me even if I adjusted the amount I put in my glass. That experience, however, didn't stop me from eventually sampling Gingerbon Ginger Sweets when the opportunity presented itself. A few days ago, these chewy ginger candies were personally delivered to our doorstep.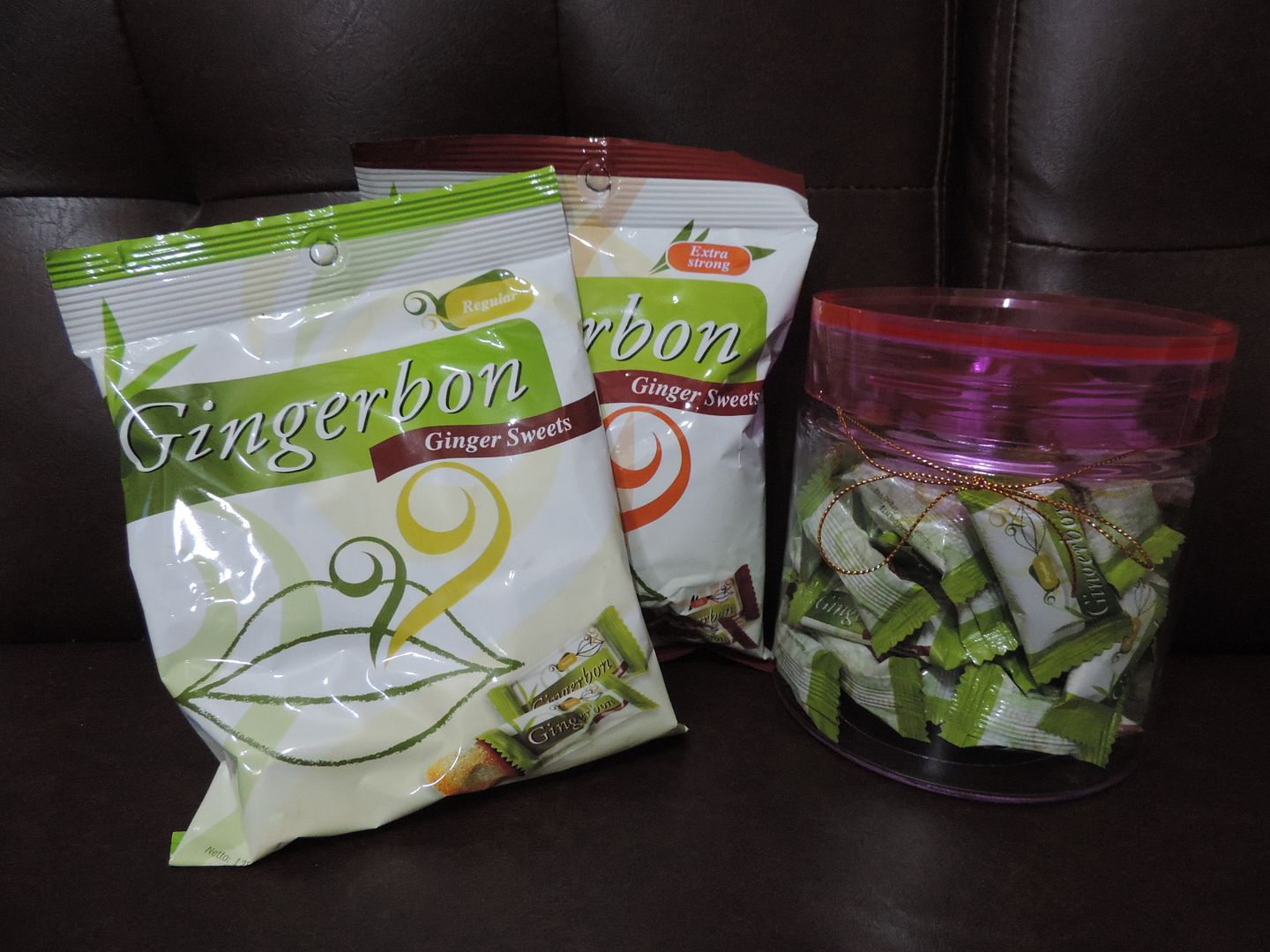 Gingerbon Ginger Sweets, Regular and Extra Strong
Product Description
Gingerbon Ginger Sweets
are chewy ginger candies made from the finest ginger roots from Indonesia. They are available in two variants: Regular and Extra Strong.
Ingredients
Sugar, Tapioca, Starch, Ginger, Vegetable Oil
Healthy Benefits of Ginger
Aside from its use in cooking, ginger is also known for its medicinal properties, some of which are listed below.
• It relieves gastrointestinal irritation, nausea and vomiting.
• It reduces symptoms of dysmenorrhea.
• It reduces inflammation.
• It decreases the risk of obesity, heart disease and diabetes.
• It relaxes the vocal chords, allowing one to have optimum voice performance for everyday activities.
My Two Cents
I had first dibs on these goodies as I was the only person at home when they were delivered. I found them delightfully chewy, not too sweet and not too spicy. Both variants (
Regular
and
Extra Strong
) are good, but I like Extra Strong more.
When our 9-year-old son tried it for the first time, he found it spicy and he kept on drinking water while he finished one piece of the Regular variant. After a few more tries, however, he became accustomed to the taste, and he now enjoys, consuming 3 to 4 pieces a day.
Upon our son's prodding, my husband tried it, too, and he's also now hooked. So now, there's the three of us taking turns emptying the glass jar of Gingerbon Ginger Sweets we have at home. Lol!
Have you tried Gingerbon Ginger Sweets yet? Which variant do you like more?