We found ourselves seated inside Mr. Choi Kitchen at Robinsons Galleria one Saturday in February to have dinner. If I'm not mistaken, the last time we were here was almost three years ago. I decided to blog about this restaurant again since we ordered dishes different from the ones we've had in the past and those that I've already blogged about. We wanted something light and healthy, so we ordered Lapu-Lapu with Crispy Soy Bean and Sauteed Mixed Vegetables.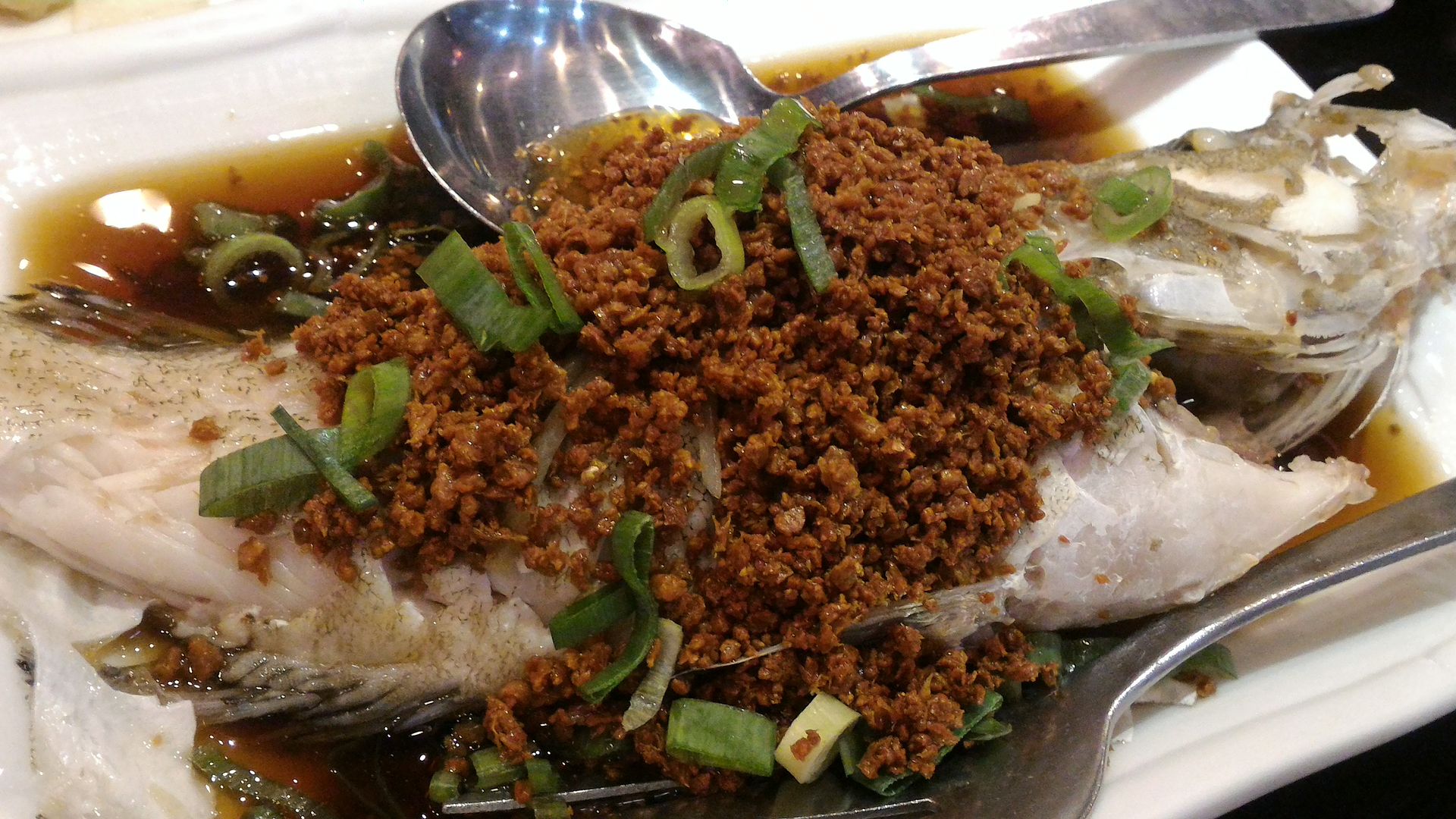 Lapu-Lapu with Crispy Soy Bean, Php450.00
We love Mr. Choi's
Steamed Whole Fish with Ginger & Soy Sauce
, but we wanted to try a different steamed fish variant, so we tried their
Lapu-Lapu with Crispy Soy Bean
this time. We loved that the fish was big. The brown stuff on top of the fish are the crispy soy beans. They give the fish its salty flavor; they're also quite chewy. My son only wanted the fish and none of those sprinkles, and he enjoyed dipping the fish in soy sauce with calamansi. On its own, the fish was very lightly seasoned, so if you want more flavor, better combine it with some soy beans.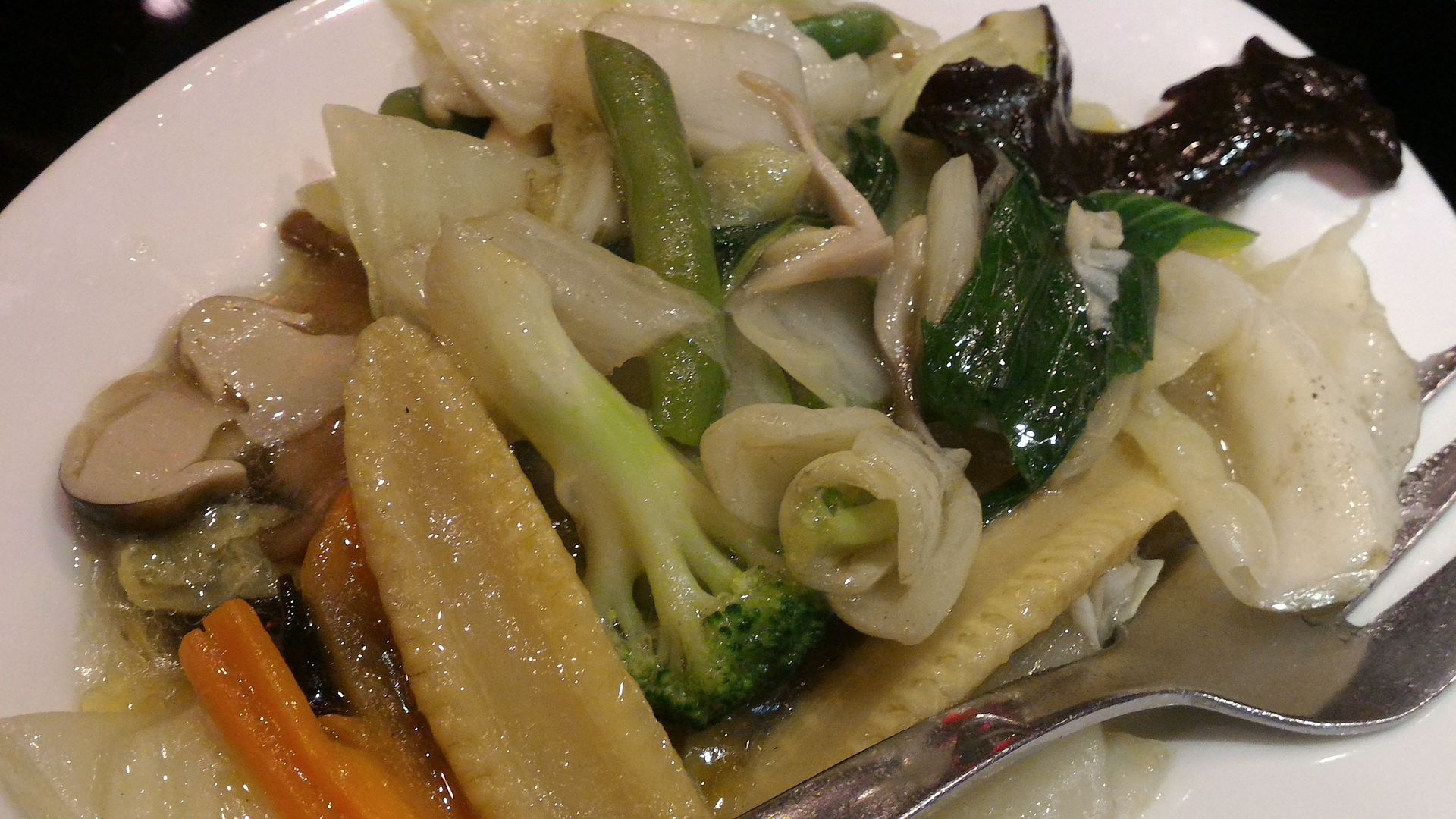 Sauteed Mixed Vegetables, Php215.00
I think this
Sauteed Mixed Vegetables
is their version of Chopsuey. I like the combination of vegetables and how they're cooked, but taste-wise, it's a little bland, so hubby and I paired it with soy-chili sauce.
We got what we wanted, a light dinner, but the taste of the food items we ordered left something to be desired. Next time, we'll stick to our usual orders.
Mr. Choi Kitchen
2/F East Wing
Robinsons Galleria
Quezon City