Excited to know what's inside Krispy Kreme's Joy in a Box this Easter? Meet Bunny Bum, Chick and Egg, colorful Easter-themed doughnuts that you can get from your favorite Krispy Kreme stores.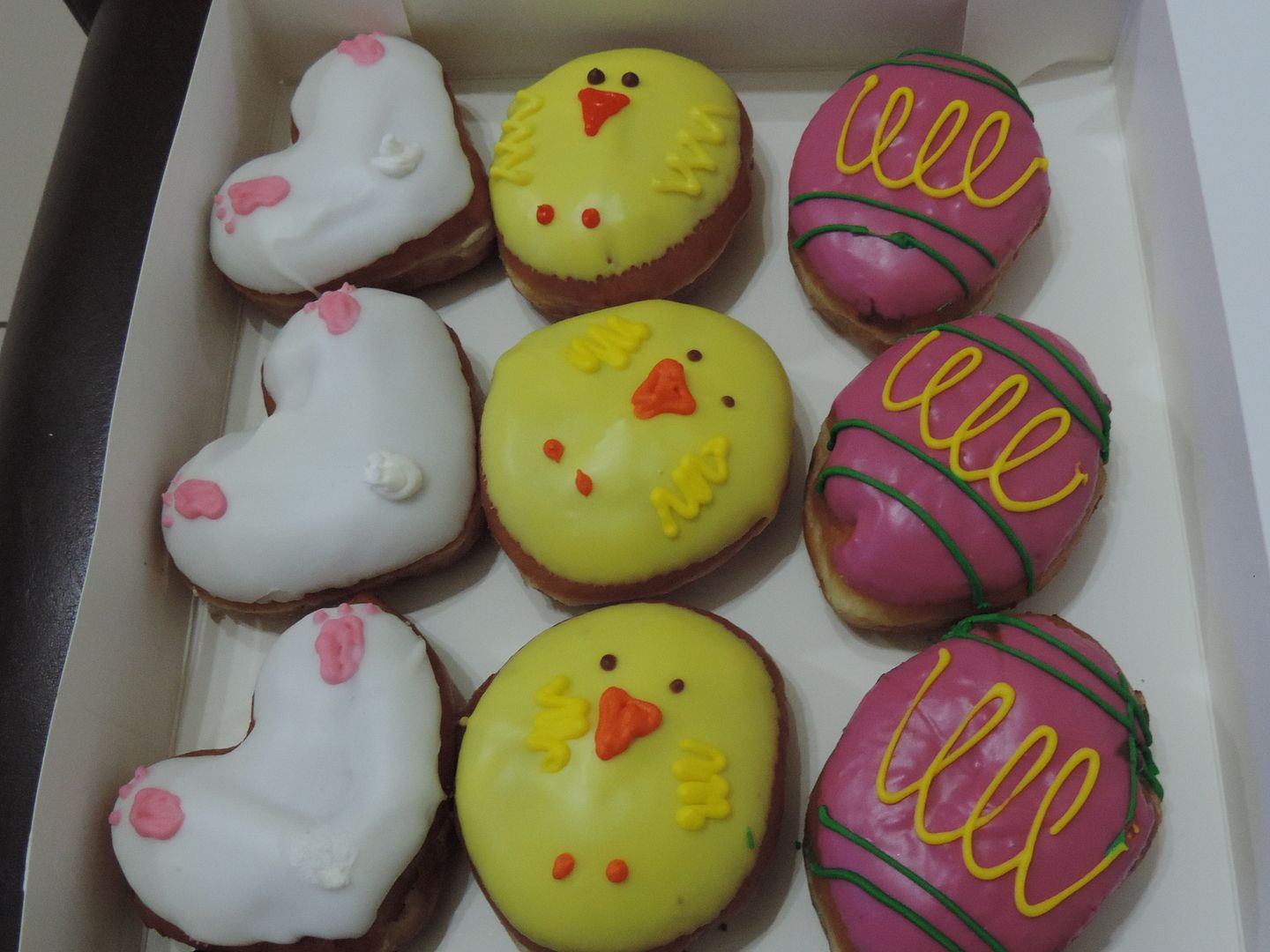 Bunny Bum's
cute white and pink vanilla icing will tickle your fancy. You'll also definitely tweet with happiness with
Chick's
yellow vanilla icing and iced kreme filling. And set to hatch this Easter is
Egg
, a yummy egg-shaped treat dipped in vanilla icing and filled with luscious chocolate kreme goodness.
Global brand Krispy Kreme brings global festivities closer to the hearts of Filipinos by creating delightful campaigns that infuse fun and innovative ideas. "Easter is a fun tradition embraced by our young customers today. There is so much thrill in egg-hunting and sharing sweets during this season. This is the reason behind Krispy Kreme's Easter treats. We just love to offer the yummiest creations to delight our customers. We hope that these will make their Easter celebration more festive and memorable," shared Ariane Valinton, Marketing Manager for Krispy Kreme Philippines.
Now hear this! If you're a Krispy Kreme enthusiast like us, then you're in for a special surprise. All of your favorite Krispy Kreme doughnuts will take on a fun, egg-shaped form from March 25 to 27! You may upload snapshots of your Krispy Kreme Easter treats on Instagram, Twitter and Facebook: (KrispyKremePH) with the hashtag EasterAtKrispyKreme. You may also log on to www.krispykreme.com.ph or download Krispy Kreme's mobile app to get updates.