We've eaten at Ooma in SM Megamall more than two months ago, but this busy momma had her hands full these past few days. Now that my son's exam week is over, I can finally update my blogs. Yay! Our dinner at Ooma consisted of Buta Kakuni, Chicken Teriyaki, Scallop and Tuna Aburi Maki, and Ebi Tempura.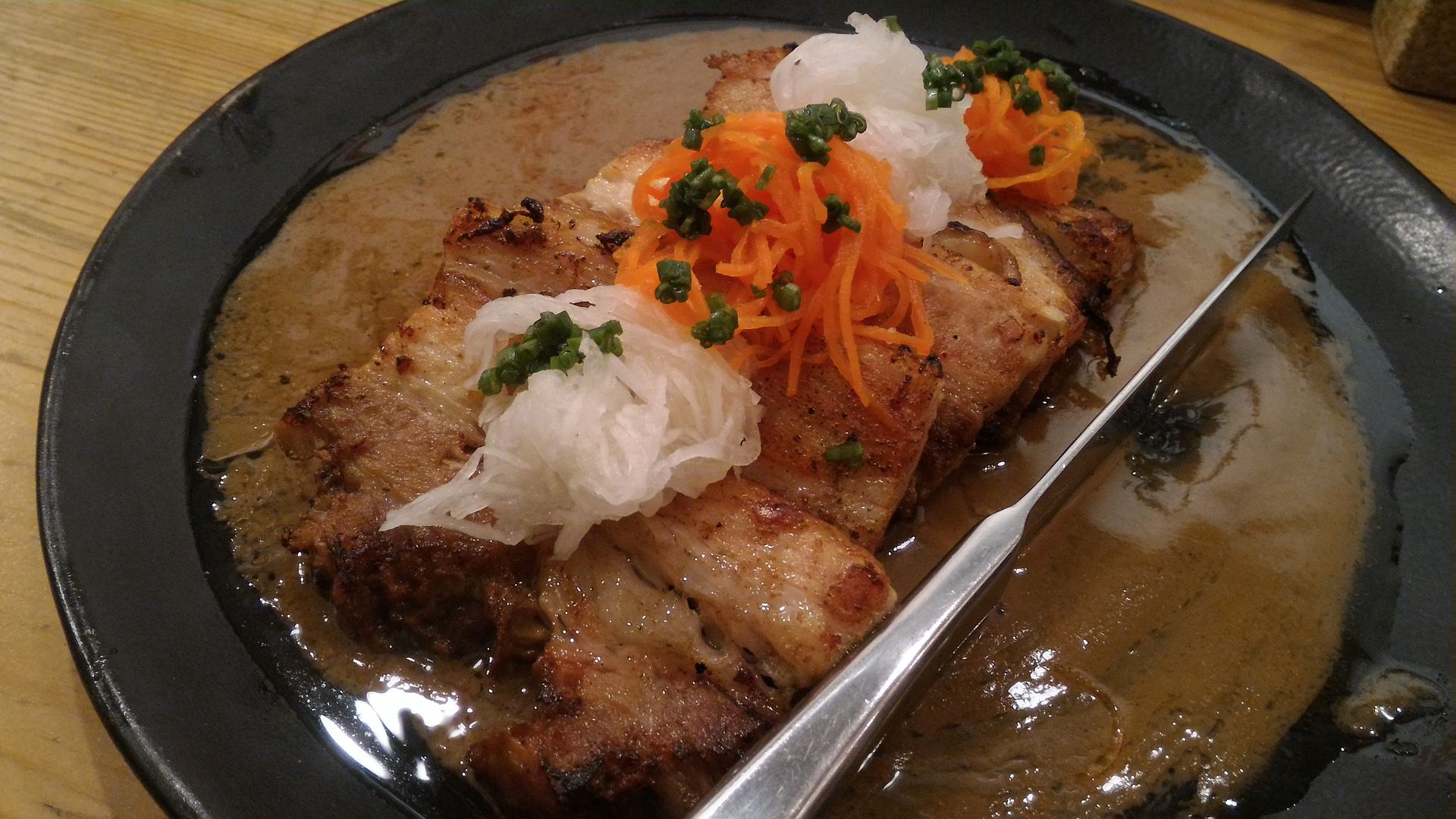 Buta Kakuni, Php365.00
Slow-roasted pork belly, anyone? That's actually the main reason why hubby ordered
Buta Kakuni
. He simply couldn't resist the lure of the soft, tender meat topped with radish, scallion and pickled carrots. What he didn't notice on the menu when he ordered this, however, was the coconut sauce which he wasn't very fond of. I tried it, too, and we shared the same opinion. The pork belly was quite delightful, but the coconut sauce made it a bit cloying.
–
Chicken Teriyaki, Php295.00
Our 10-year-old son opted to have
Chicken Teriyaki
, which he liked very much. He enjoyed every bite of this perfectly grilled chicken thigh with teriyaki sauce. This is served with vegetable salad with Miso vinaigrette dressing. But because he isn't fond of veggies, he gave all the salad to his momma. Lucky me!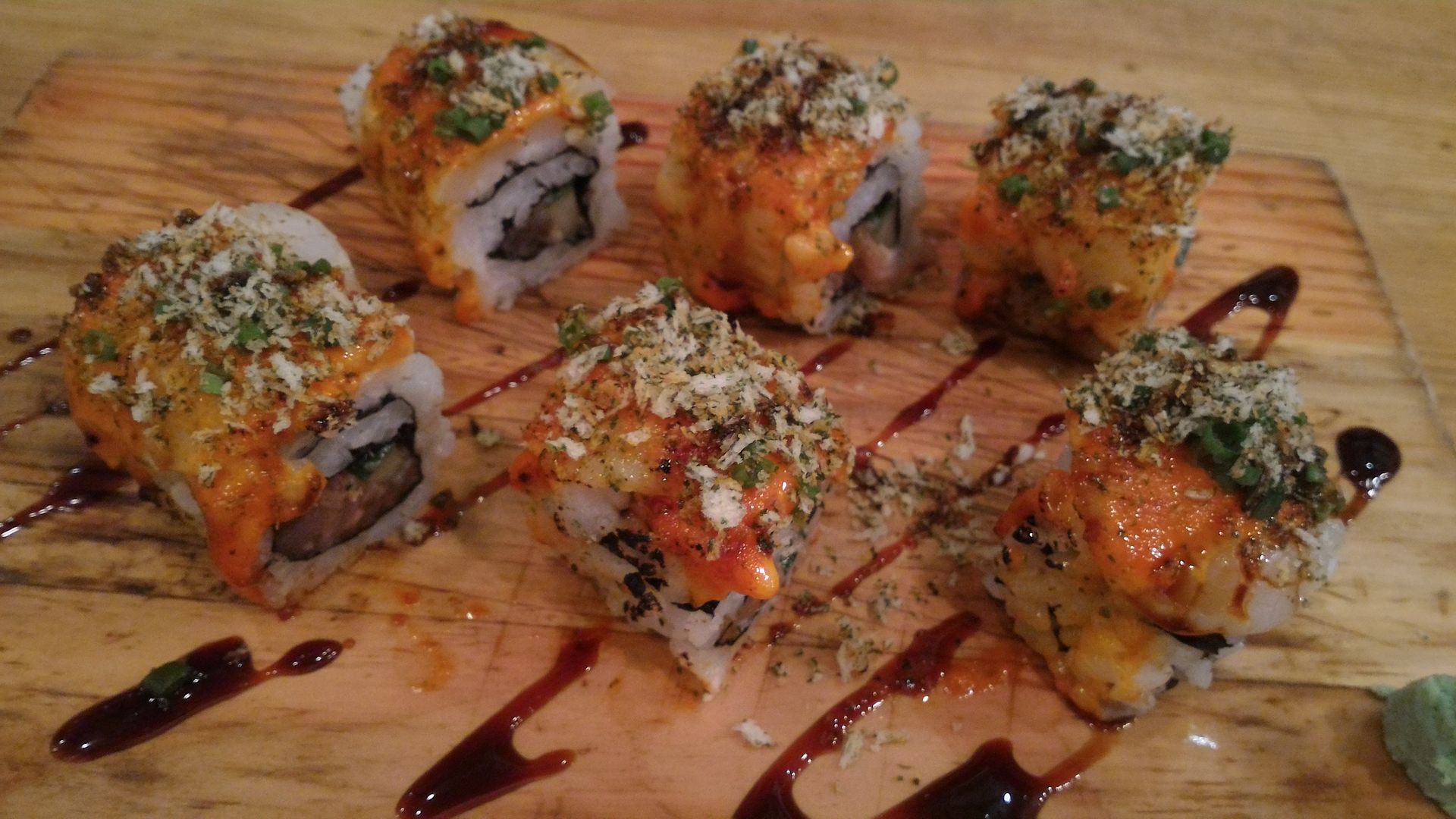 Scallop and Tuna Aburi Maki, Php295.00
Need a little zing in your maki? I suggest you try Ooma's
Scallop and Tuna Aburi Maki
. It has torched scallop and tuna with cucumber, sesame seeds, nori crumbs, scallion, teriyaki sauce, spicy mayo and kimchi aioli.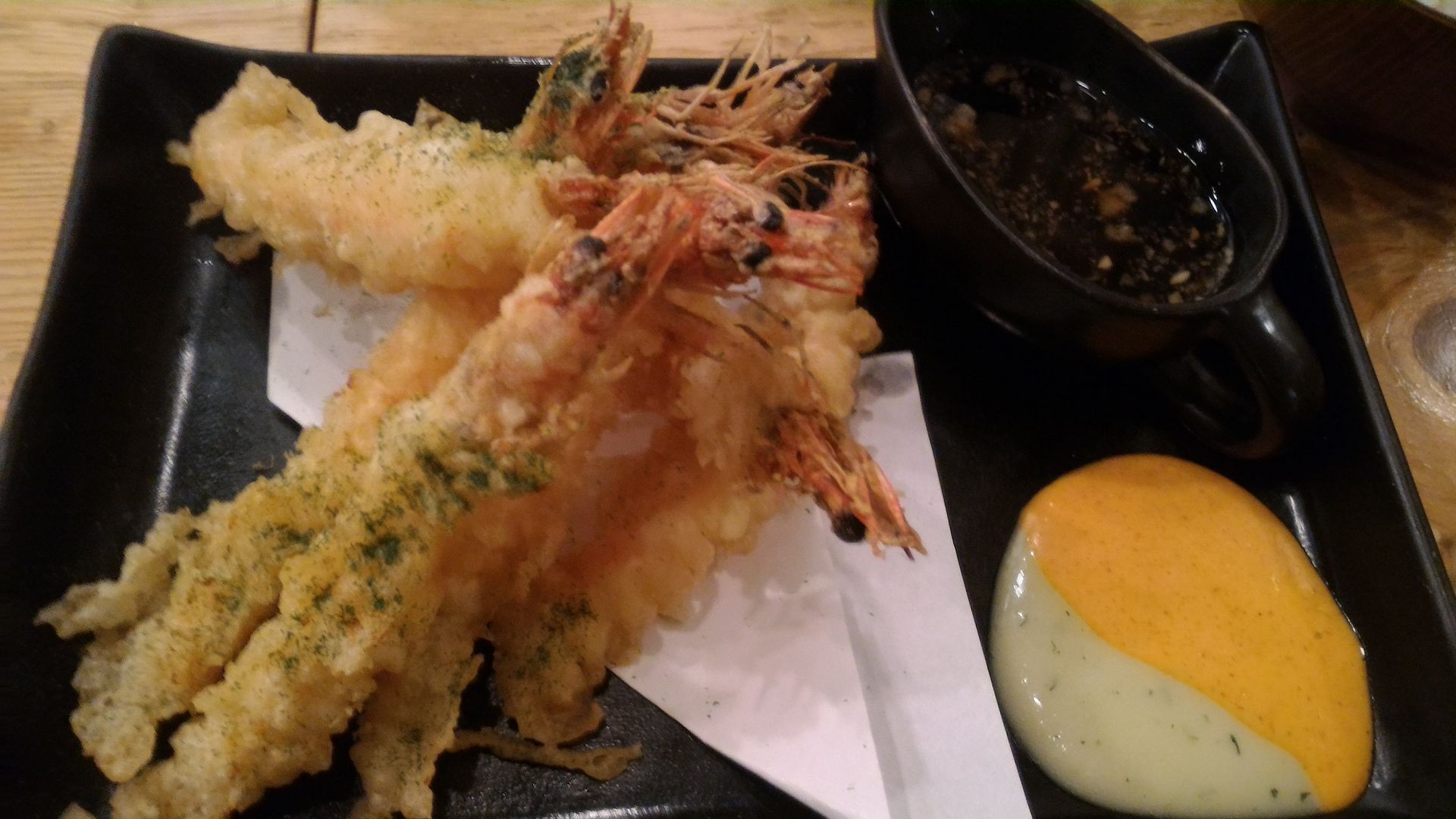 Ebi Tempura (7 pcs.) Php385.00
Of course, we had to order
Ebi Tempura
, too. It's a crispy tempura-battered shrimp sprinkled with aonori (powdered seaweed) and served with tempura sauce, aligue mayo and avocado mousse. Not bad!
I'd give Ooma a thumbs-up for their lovely food presentation! I so love that perfect balance of colors! Everything we ordered was okay. Hubby's wish, though, was for the Buta Kakuni to have a different sauce.
Ooma
3/F Mega Fashion Hall
SM Megamall
Mandaluyong City