Yayoi is a Japanese teishoku restaurant that recently opened its first Philippine branch in SM Megamall. "Teishoku" simply means "set menu" consisting of a main dish, a side dish, pickled veggies, miso soup and Japanese rice served all together on a tray. Hubby has already dined in this restaurant with his officemates, and he wanted us (Justin and I) to try it for ourselves, too. It was a Sunday when we went, and we had to wait a few minutes to be seated.
This iPad on our table instantly sparked our son's curiosity. Tinkering on this iPad kept him occupied while waiting for our food to be served.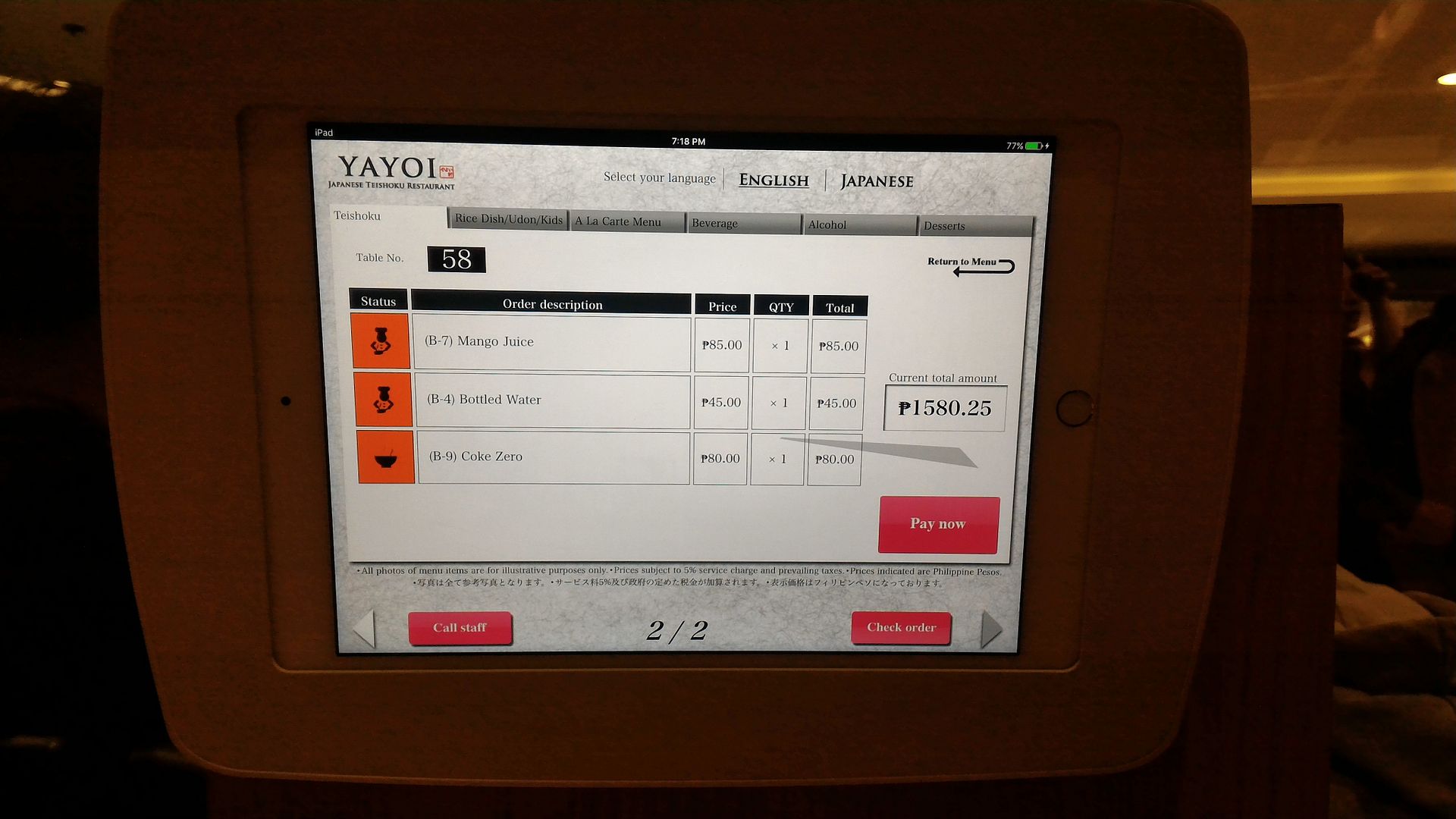 This iPad allows diners to browse the menu, place their orders, call the staff, check the status of their orders (if it's being prepared or getting ready to be served) and see the total amount they're going to pay. Cool, right?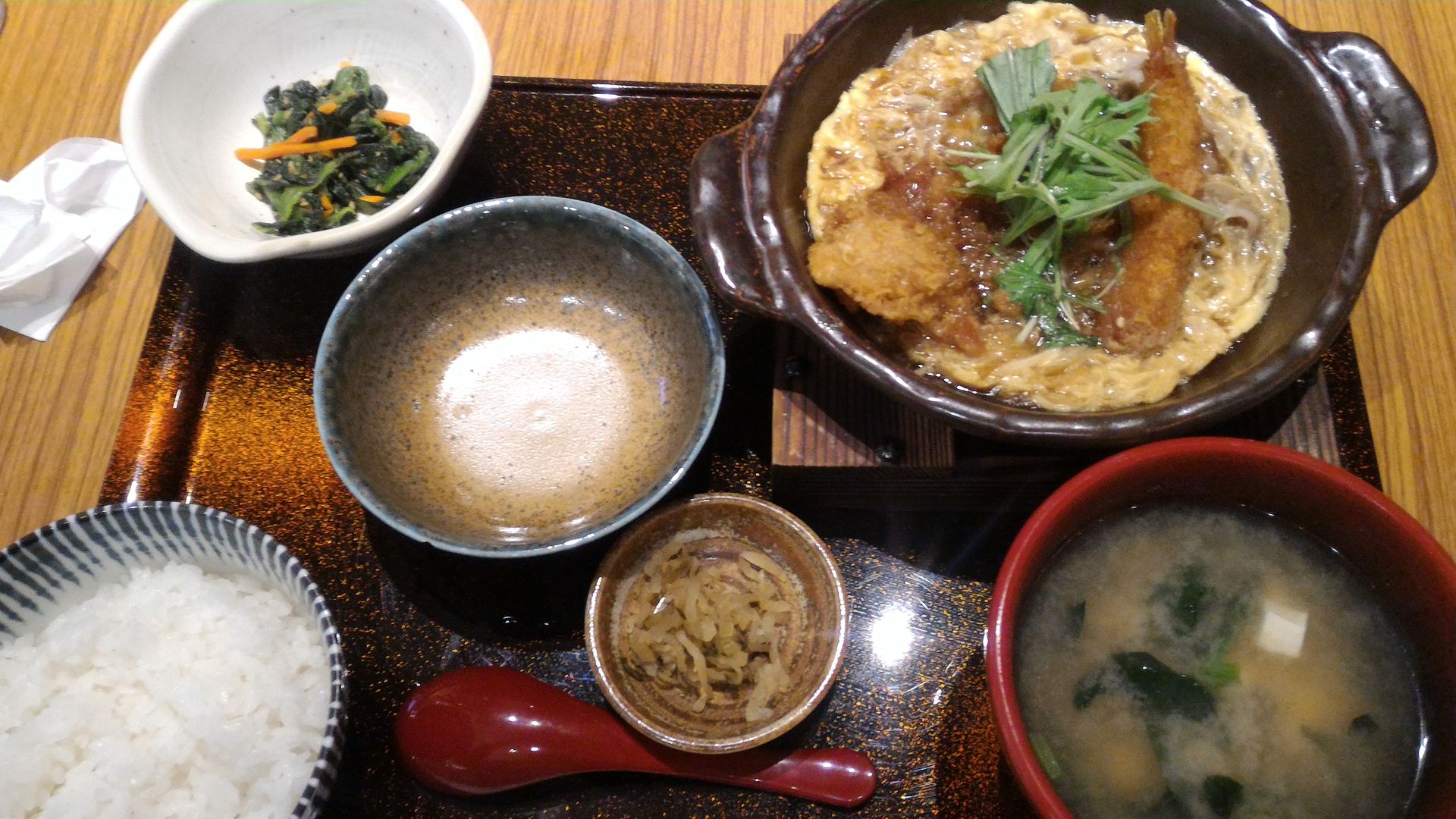 Mix Toji Teishoku, Php425.00
Hubby ordered the
Mix Toji Teishoku
. This is breaded pork loin, fried shrimp and sukiyaki beef simmered in special sauce and egg. This set menu seems to be a combination of everything nice as hubby seemed satisfied with his fare. He even ordered extra rice because he couldn't get enough of his Mix Toji Teishoku. Lol! Also like me, he loved the fresh and crisp romaine lettuce salad.
Namban Teishoku, Php395.00
I opted for the
Namban Teishoku
, fried chicken steak in sweet and sour sauce drizzled with Yayoi's special tartar sauce. This is tender chicken meat made more delightful with the addition of the tartar sauce. I absolutely liked the pickled veggies, too. I even ate those on my son's tray. Lol!
Ton Katsu Teishoku, 395.00
Ton Katsu Teishoku
, our son's choice, is fried pork loin served with Yayoi premium sauce. He relished this crunchy-outside, tender-inside Ton Katsu. He was also the first one to try the miso soup, and he said it's yummy. It was also served hot which made it even more heartwarming.
It was a very pleasant dining experience for us at Yayoi. We greatly enjoyed our family dinner here, and we hope to be back again soon.
Yayoi
3rd Level, Mega B
SM Megamall
Mandaluyong City