Ramen Nagi recently opened a branch at Robinsons Galleria, and that's where we found ourselves having dinner the day after Christmas.
We were each given an order sheet to indicate our ramen choices, extra orders, customizations and drinks. If you can't decide how to customize you ramen bowl, you can simply tick off "Chef's Recommendation."
This was our son's order sheet. As you can see, there are five ramen choices available at Ramen Nagi, which are as follows: Butao King, Black King, Red King, Green King and Limited King (limited offering only). Hubby opted for the Black King, while our son and I chose to have Butao King, not spicy for him and a little spicy for me. Hubby and I also ordered extra Tamago (Php60) to pair with our ramen.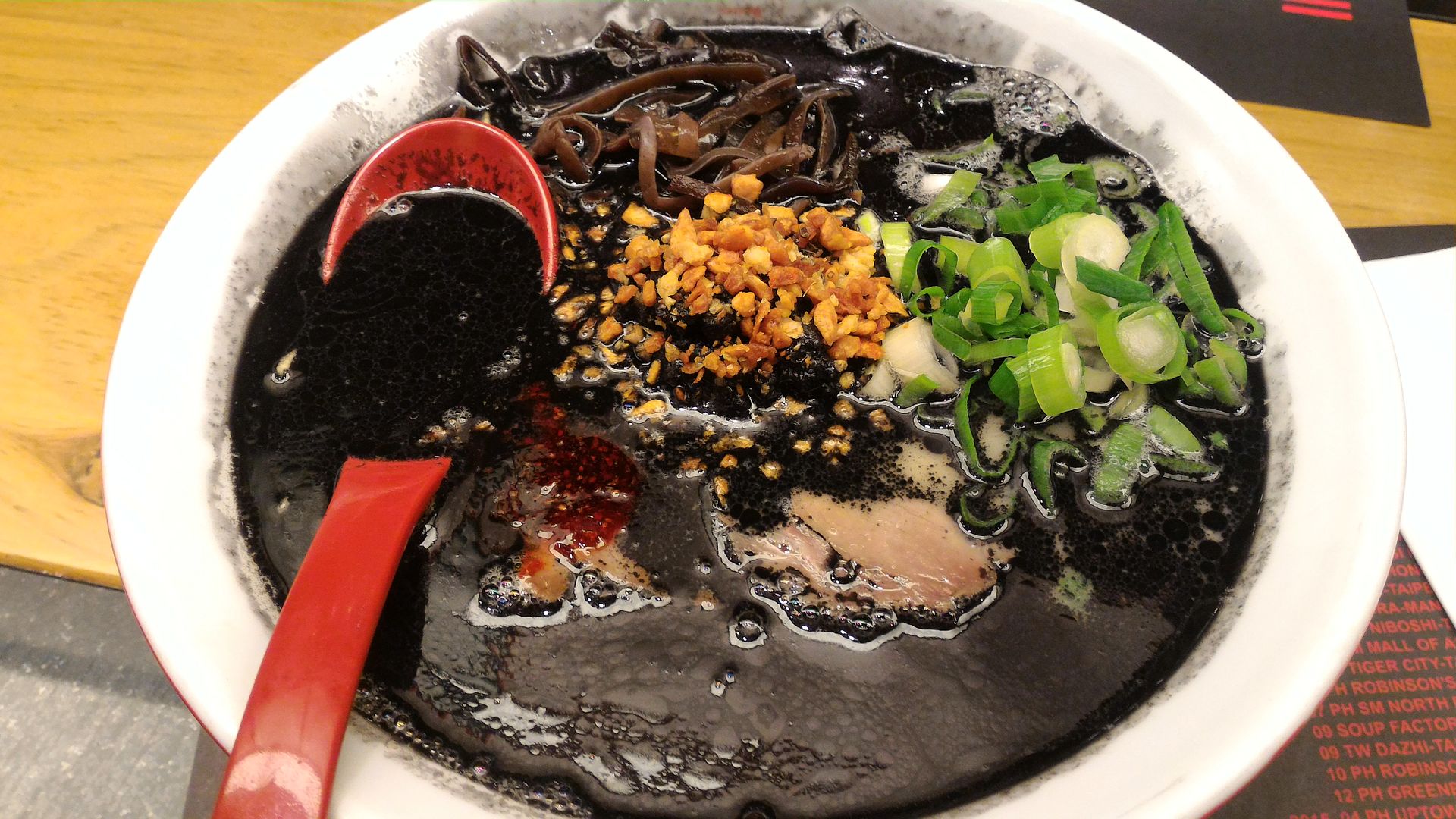 Black King, Php410.00
It's called
Black King
because of its color which comes from squid ink mixed with the broth. The soup is thick and according to hubby, flavorful, and the serving size is big.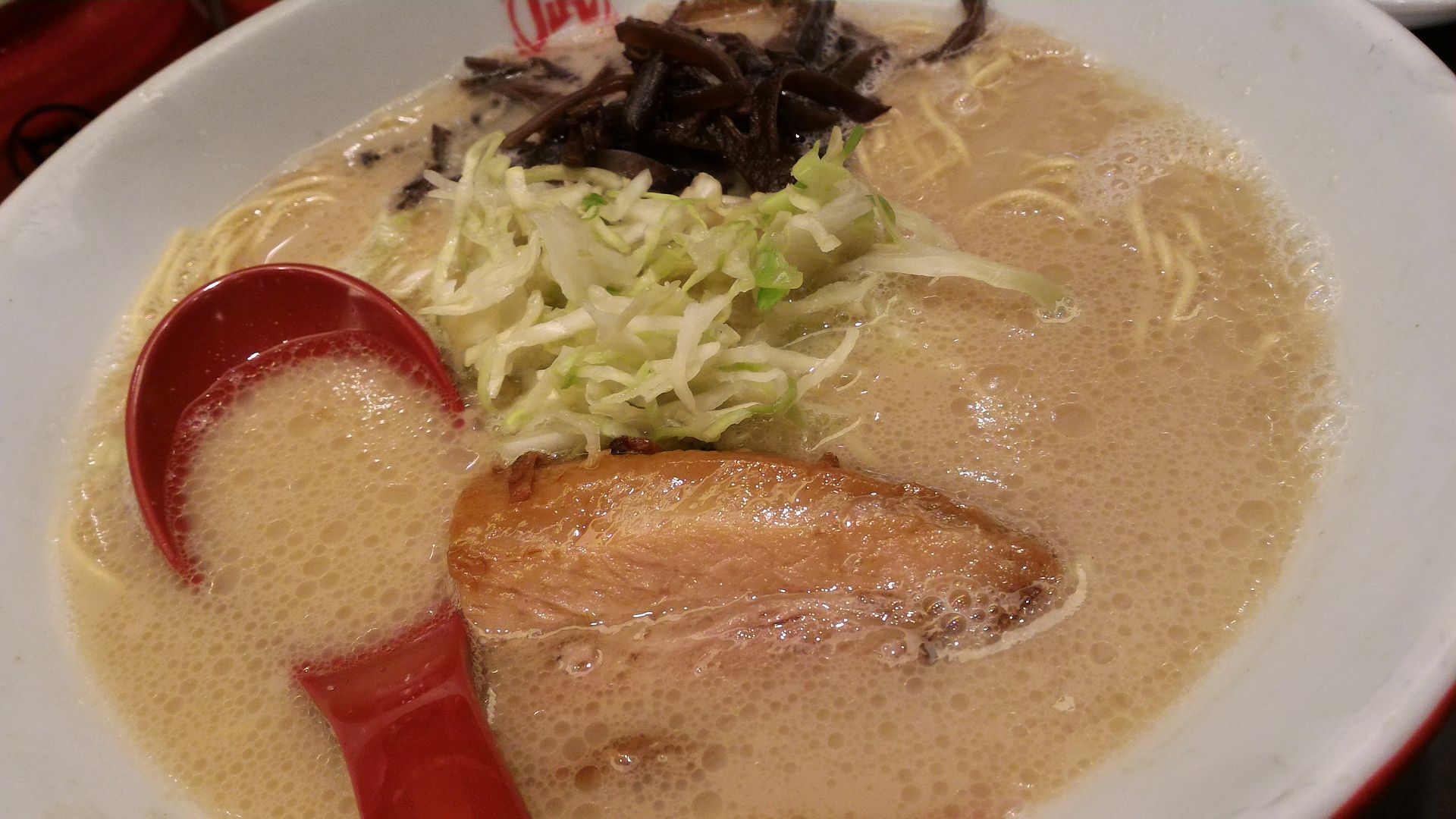 Butao King, Php390.00
Our son and I both ordered
Butao King
but with different customizations. He doesn't like veggies in his ramen, but he still got kikurage (wood ear mushroom) there. I guess all ramen bowls are served with that. He wouldn't have any of it, however, and I was a happy trooper as he gave all of his kikurage to me. I love its chewy, crunchy texture! Justin and I also enjoyed the luscious, milky broth of our Butao King.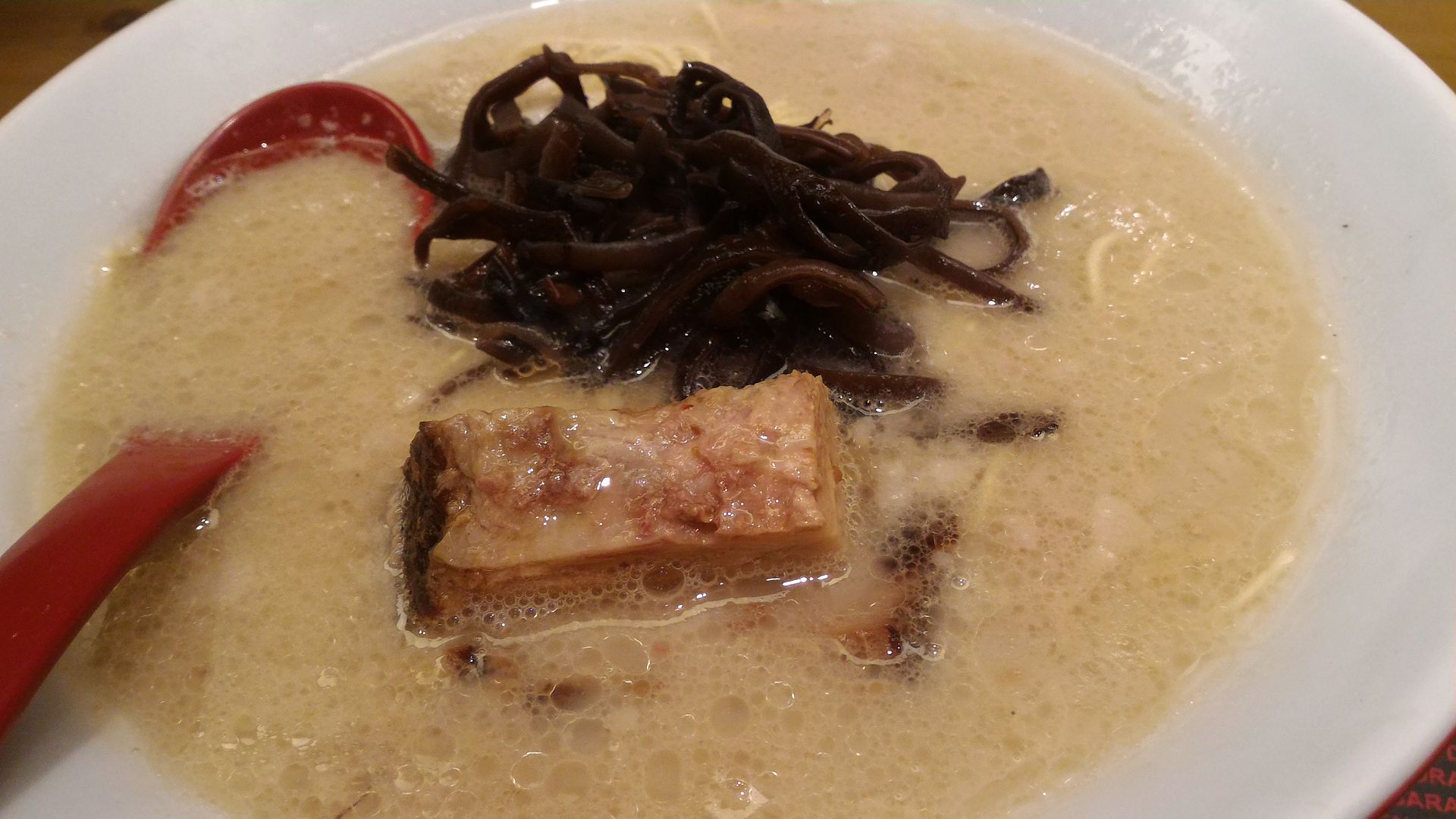 Justin's Butao King without onion or cabbage
While finishing his ramen bowl, Justin kept telling us that it was a bit spicy but he said he could tolerate it. When I was almost about to finish mine, he asked me if he could taste some of it, and when he did, he said he liked it more than his ramen bowl because it wasn't spicy. It turned out that our orders got mixed up. Lol! We still enjoyed our ramen, though.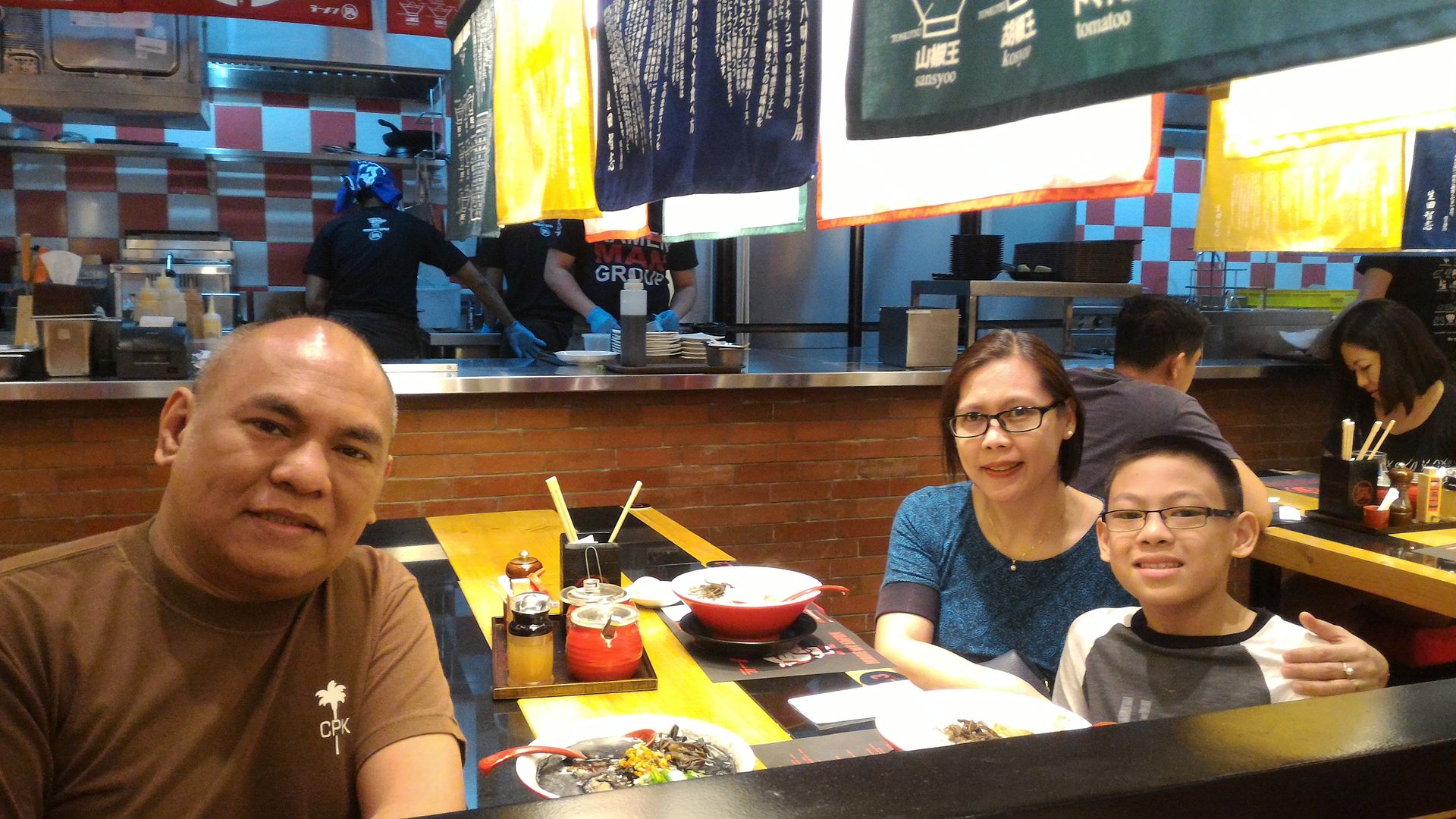 If you happen to be around the area, I suggest you try Ramen Nagi, too. You won't be sorry if you do.
Ramen Nagi
The Veranda, Level 2, Robinsons Galleria
Quezon City