We intended to do some shopping at Greenhills, but because we left home late, we ended up just having dinner at Tender Bob's in Promenade. While browsing through their menu, we were reminded of TGI Friday's. Both restaurants offer American cuisine.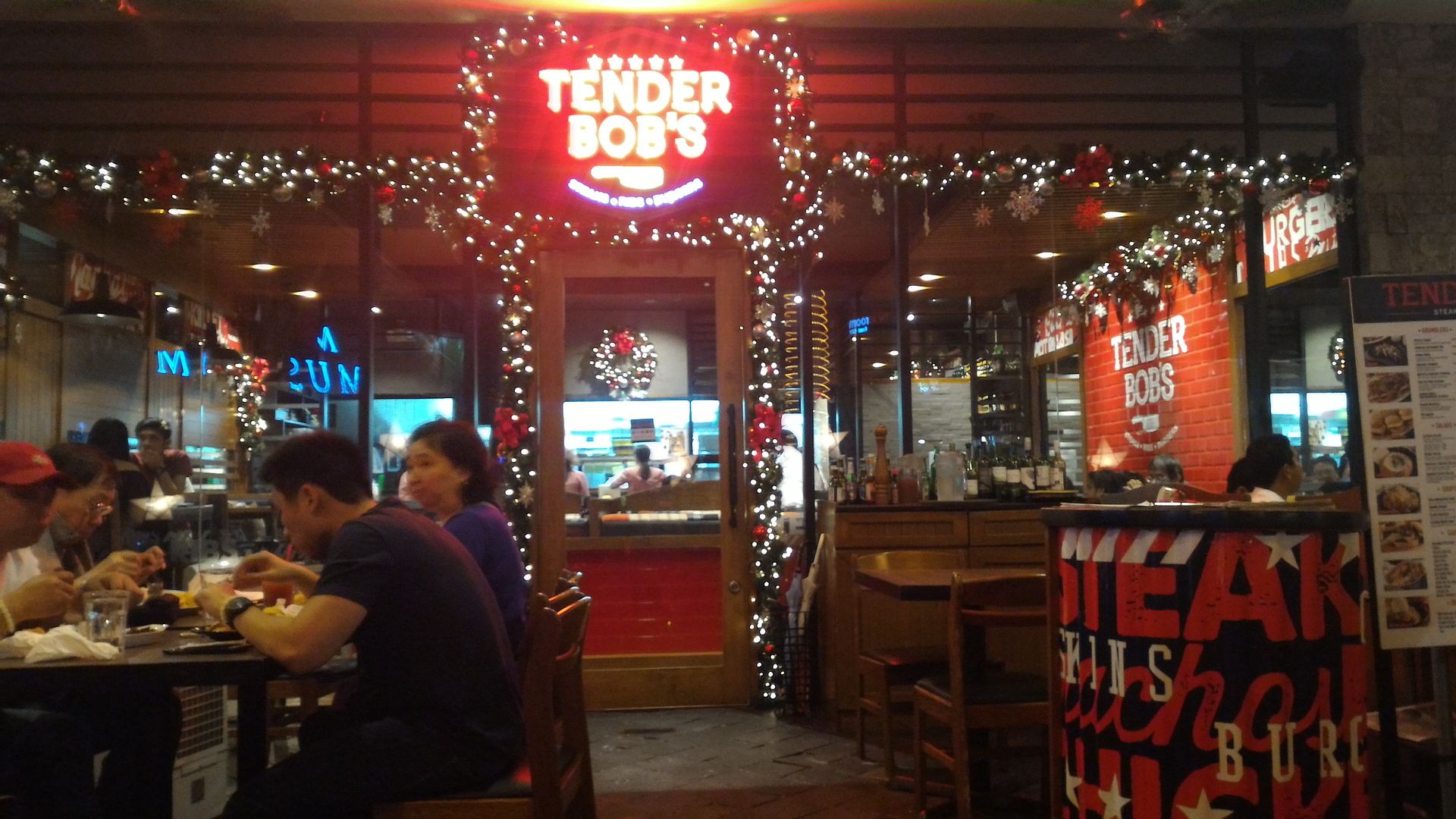 Being first-timers here, we didn't really know what to order, so we enlisted the help of our food attendant. We wanted something to pair with our Angus Sisig, and we were thinking of Salpicao. Tender Bob's serves three types of Salpicao (U.S. Beef, Chicken and Salmon), and she suggested Salmon Salpicao. Our son, on the other hand, opted to have Chicken Tenders.
Angus Sisig, Php359.00
The
Angus Sisig
is a lovely attempt at Americanizing
Pinoy
sisig. Instead of pig's head and liver, this makes use of U.S. Black Angus Beef belly. It also has onions, jalapeño and aioli (instead of the usual mayonnaise). The beef bits were tender and tasted good, even without the aioli. Hubby and I liked this a lot, but I think I ate more of this (and more rice) than him. Lol!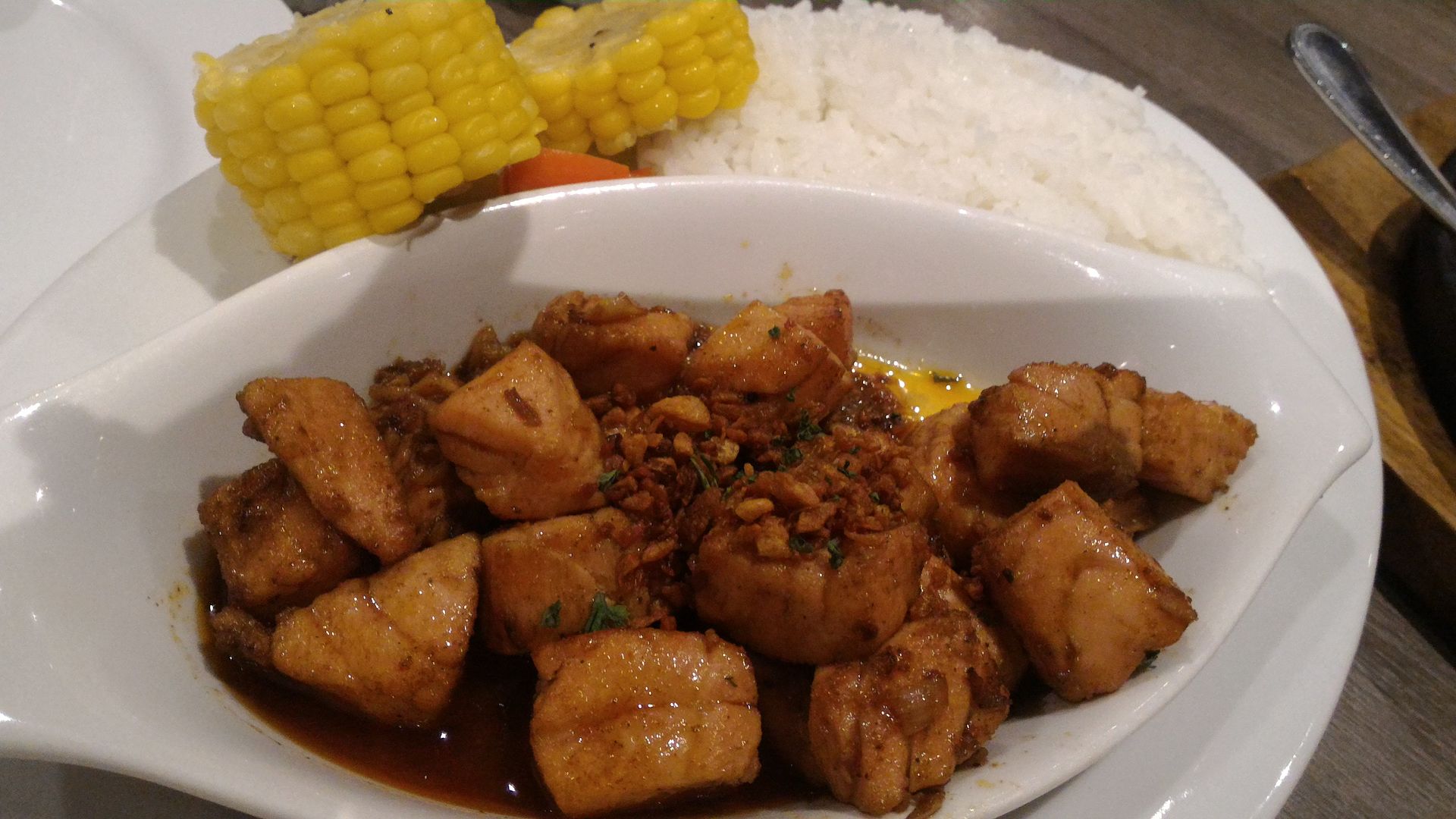 Salmon Salpicao, Php529.00
This
Salmon Salpicao
was the most expensive dish on our table, but we weren't sold on it. The salmon was firm and soft and tasted fresh, but the dish itself was a bit bland. More seasonings, please!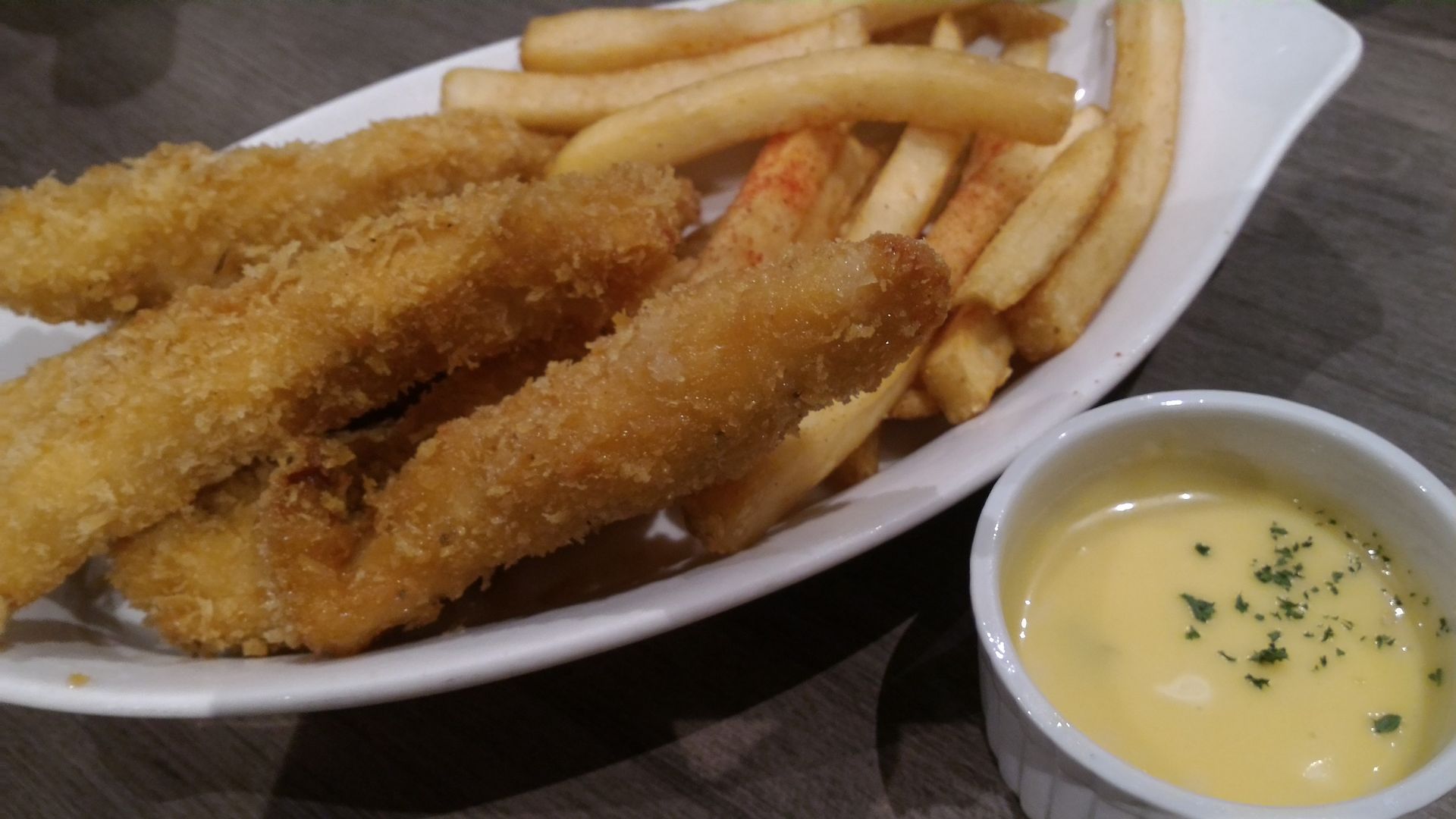 Chicken Tenders, Php319.00
Our 10-year-old son enjoyed his crunchy-outside but tender-inside
Chicken Tenders
which he said was tasty. It came with fries and honey mustard sauce.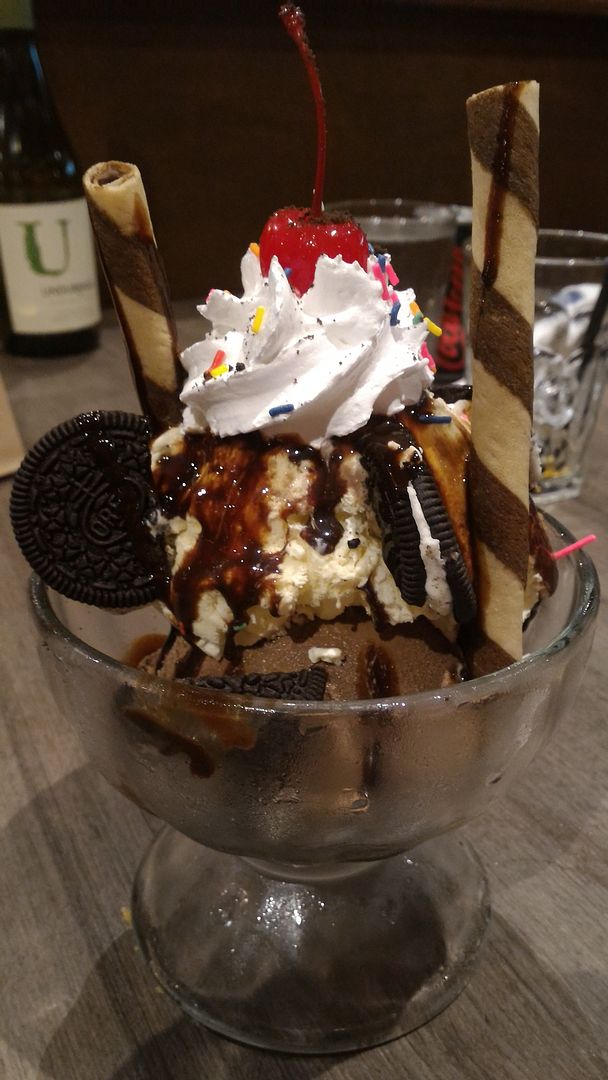 Cookies & Cream Sundae, Php199.00
After enjoying his Chicken Tenders, Justin was in the mood for dessert. He asked for
Cookies & Cream Sundae
which has Oreos, Stik-O, cashew nuts, vanilla ice cream and chocolate ice cream, drizzled with chocolate syrup and topped with whipped cream and cherry. Our son loves anything with chocolates, so this was okay for him.
Except for the slightly bland Salmon Salpicao at Tender Bob's, everything else was good.
Tender Bob's
Ground Floor, Promenade
Greenhills Shopping Center
Greenhills, San Juan