And so I found myself alone at home last Saturday as hubby and son had our car repaired somewhere I don't know. I was also not in the mood to cook, so I went out by my lonesome to have lunch at Robinsons Galleria before doing my weekly grocery shopping. I opted to dine at Kappu Yakiniku, a Japanese food joint located inside Robinsons Supermarket. Asian Bites used to occupy the exact same spot where Kappu Yakiniku now stands.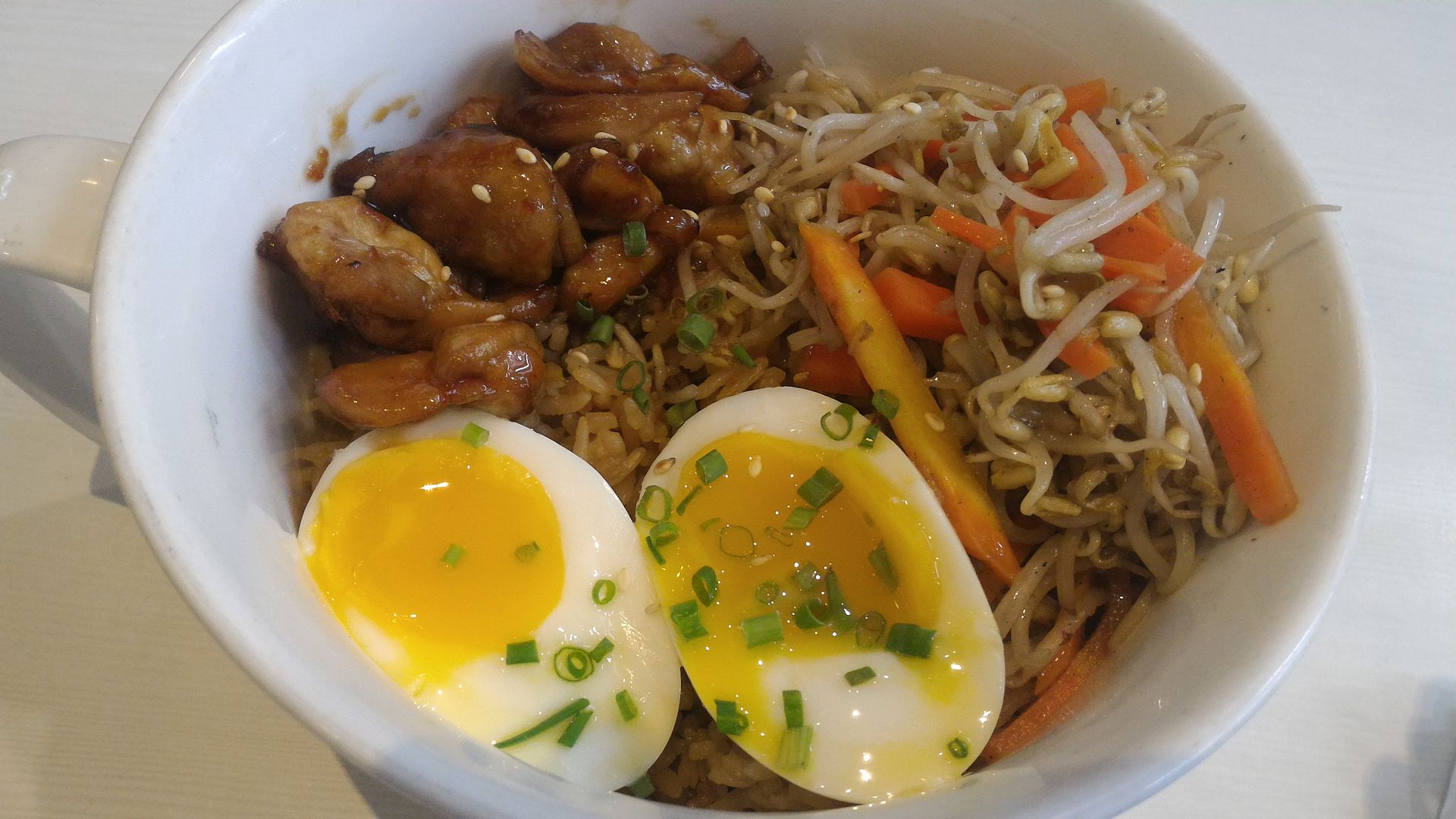 Kappu Rice Chicken, Php118.00
The meaning of the Japanese word "kappu" is "cup" and "yakiniku" means "grilled meat," so "Kappu Yakiniku" literally means "rice (and grilled meat) in a cup." My
Kappu Rice Chicken
, therefore, is "rice + grilled chicken in a cup."
See that huge cup?
What I Liked:
• the runny yolk in the soft-boiled egg
• the crisp veggies (bean sprouts and carrots)
• tender chicken
• the generous serving of rice.
What I Didn't Like:
• The teriyaki sauce was too sweet. It actually overpowered the taste of the other ingredients in my kappu.
My Kappu Rice Chicken was a good enough meal for its price and serving size. I hope they can adjust the sweetness of the teriyaki sauce, though, to make it more palatable.
Kappu Yakiniku
Ground Level, Robinsons Galleria
Inside Robinsons Supermarket
Quezon City